Betsy, Russ, and their kids joined us for Thanksgiving. We had SO MUCH FUN!! I loved seeing how much their kids have grown since the last time I saw them. They also have the best manners-ever! After they left, I told my kids how the Anderson kids had such good manners. We have been trying ever since they left to work harder on our manners. Mia has been working hard at saying, "May I. . ."
Ben and Russ set out at 8 a.m. for a Turkey bowl game only to come back an hour later because only one person showed up. How lame! I talked to the Elder's Quorum President wife and she says that he has to call everyone individually or the day of to get them to come out. Unfortunately, we didn't know that and our Elder's Quorum President was out of town. I wish I had a picture of Russ and all of his Flag Football gear. He was so decked out and looked like he was a walking advertisement for Nike. I was sad we couldn't give him a game.
Our Thanksgiving dinner was excellent! I had planned on a 1:00 dinner and it was pretty much right on the nose. I was worried about the turkey not being done on time, but it all worked out so well and wasn't very hard with all the helpful hands. I like cooking for people. Thanksgiving is so much better when you have family.
Mia and I made name cards and napkin holders. I thought it would be fun craft for my kids but Mia was the only one excited about it. Luckily, the Anderson kids helped out.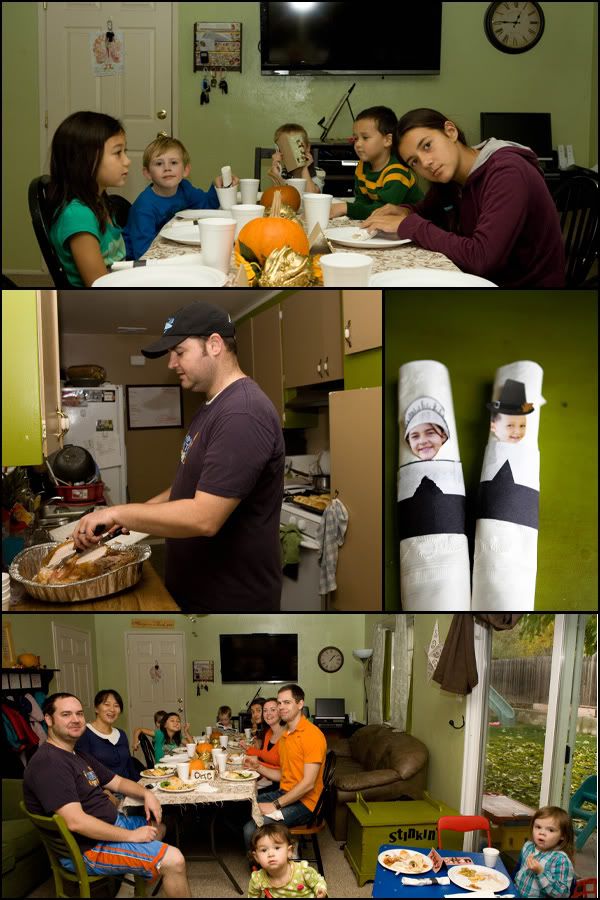 We squeezed everyone into our living room and had a wonderful Thanksgiving dinner. Everything tasted great! I even took a stab at making homemade cranberry sauce.
We enjoyed playing Ripple (Ben loves this game since he learned it from Abby), and Settlers.
Ben took them to Pixar. I don't know if Russ was impressed with the Pixar campus now that he works at Nike. I hear the Nike campus is pretty sweet. Pixar is still awesome though. We've got John Lasseter, all the free cereal that you could ever want, and the "free shelf"! So there! Ha!
We also took them to Adventure Playground. I still feel bad about not taking Andy and Joe when they were here. In fact, I think I feel so bad that I have implanted a false memory in my brain. I told Betsy, while we were there that I remember Ben and Joe building an addition like Russ and Ben were currently. After we left and almost a day later, it occurred to me, that Joe was never there. In my mind, I even pictured Joe and Ben building. It was Ben's Dad who we took one time, not Joe. Oh well, all white people look alike to me!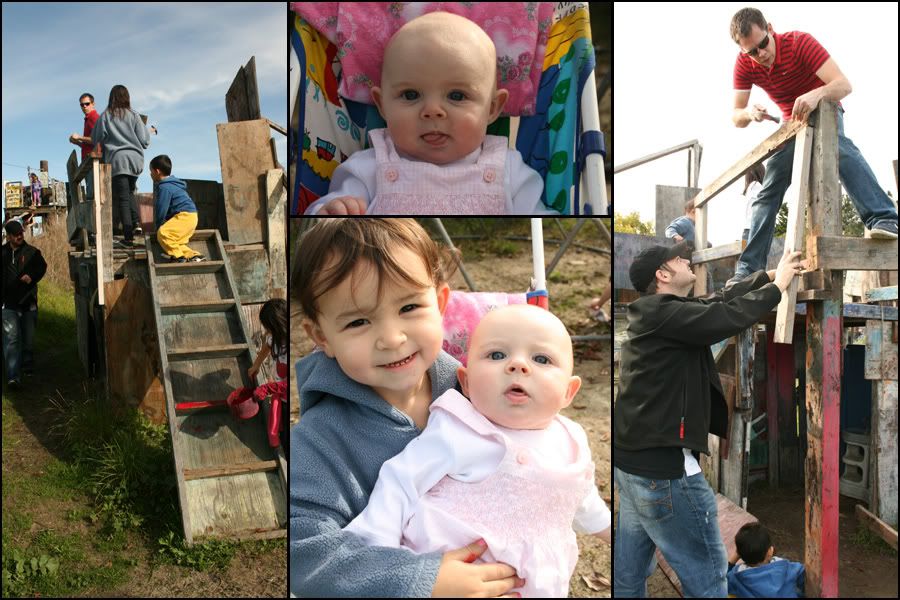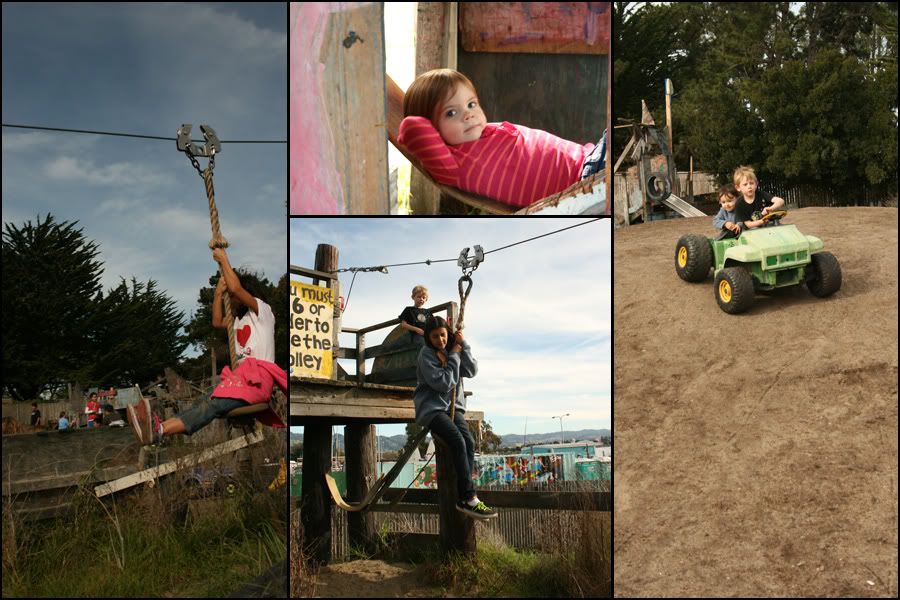 Here they are with the addition that they built. I wonder if it is still there? I guess only if it is structurally safe:)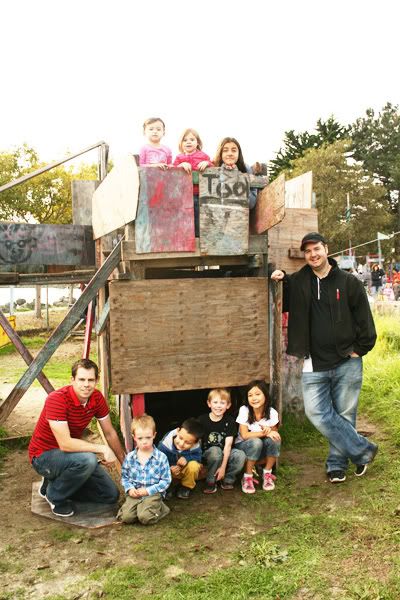 I also got to take some family pictures for Betsy and Russ. I love taking pictures especially when it is family! Thanks again for coming, we're coming to your house next year!!