We moved to our new home two Saturdays ago. While Ben and the men moved the big stuff, Rochelle and I took the two cars packed with odds and ends up to our new house. In a two hour period, this happened:
Xander and I both peed off the side of the road (this is a story of its own), Mia threw up all over her clothes, and Zoey pooped up her back. Of course I didn't have an extra change of clothes for anyone because it was all packed away. Luckily, I had CJ's pajama bottoms which somehow didn't get packed and so I put it on Mia and tightened them with one of my hair things and she had her jacket that she used as a shirt. For Zoey, I used her jacket as her shirt too!
Later that day, Lora watched my kids at her in laws house where the kids swam and went in the jacuzzi. She later informed me that Xander peed on the wall and his friend Livy pooped all over!
All in all, everything worked out. Ben's friends from work, Emron and Jacob not only helped load our truck in Alameda, they came to unload in Concord. The 3 of them unloaded EVERYTHING! I love those boys! We ended up calling the people in our Concord ward and telling them that we didn't need any help.
I painted our living room the third day we were in our house. Ben wanted to hook the television and everything up and didn't want to move it again for me to paint, so I painted right away. How fun is painting! I can't wait to do the other rooms.
This past Saturday, my parents were in town on their way down to Arizona and we used them as babysitters so Ben and I could clean our old place. Six hours later we were done and exhausted. I have never cleaned so hard in my life! Ben went to the walk thru today and the owner said it look great! Thank goodness! We really wanted our security deposit back.
I cannot express how grateful we are to have our little home that is all ours. The Lord has blessed us in so many ways and has made so many things possible for us. Xander told me the second day we were in our house, " I yuv my new home!". Xander, I yuv it too! I also love being close to EVERYTHING! We are in a great location and there are so many things to explore.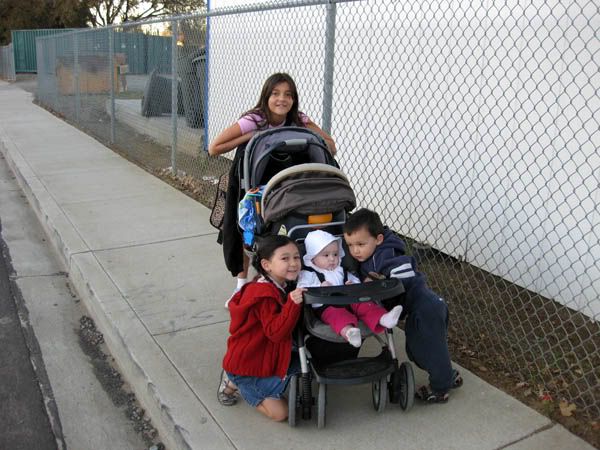 Mia was watching Pippie Long Stocking and saw all of her adventures and said, "I love adventures, cept, Mom and Dad don't let me go on them." So on Sunday after church, Ben took all four kids on an "Adventure"(I've been pretty sick these days and he was giving me a break-Thanks Ben!).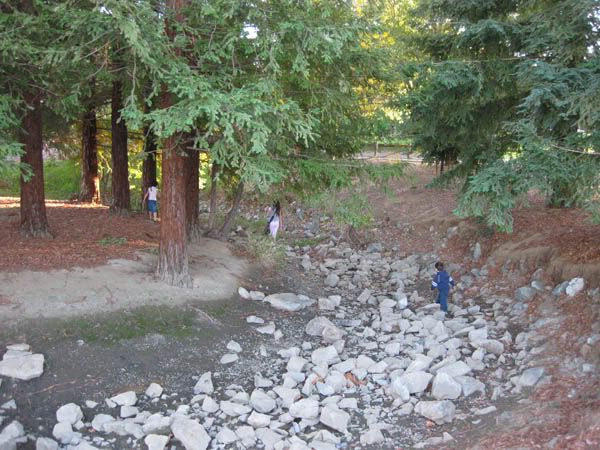 We have this awesome park near us that has rolling hills and tons of land to just run on. There is also a little duck pond. The kids had fun climbing on the rocks and running through the trees.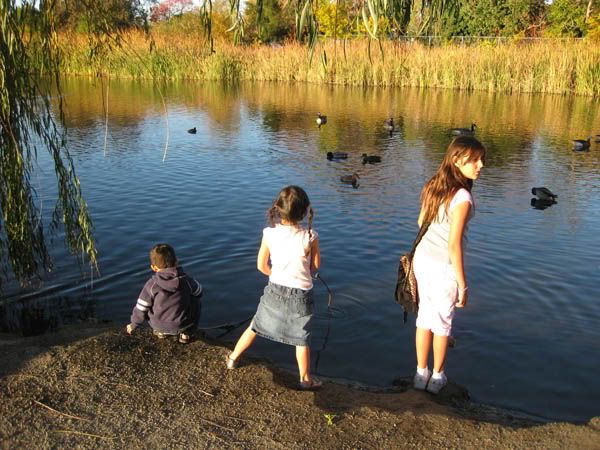 I asked Mia later how her adventure was and she exclaimed, "It was awesome!"
I'm excited for all the adventures we will be having. Let the adventures begin!