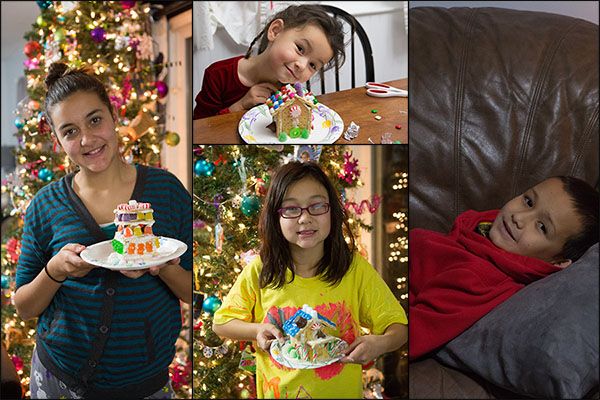 December was a great month for our family! We were very busy but still squeezed in our family traditions. We added making gingerbread houses out of graham crackers to our family traditions this year. Mia made one for Activity Days and so everyone was super jealous.
We also made our traditional ornaments for our tree. This year we used glass ornaments and the kids could paint them or stick things inside them. Zoey loved sticking things inside hers. She had so much glitter and beads and other things inside her ornament, I didn't think it was going to stay on the tree, but it did!
I also made ornaments for my friends this year with their family pictures in them. Since my friends are so nice and hire me as their photographer, I have many of their pictures. I copied the pictures on a transparency and rolled it and stuck it into the glass ornament. The hardest part was getting the right size circle to fit in the ornament.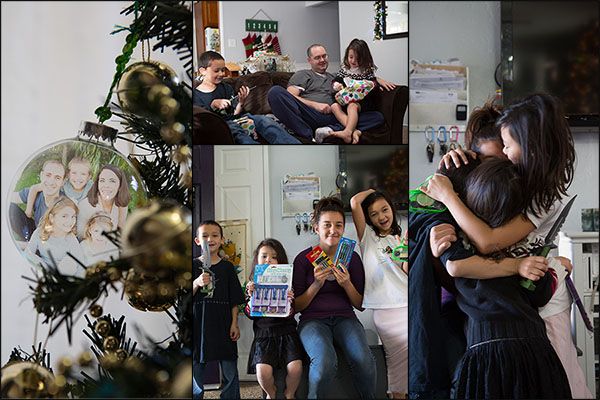 We did our sibling secret santas, and we encourage our children to look for opportunities to serve each other. Service is something that I would like to focus more on. Service to each other and those around us. I want them to see how serving others and making those around us happy can bring us true happiness. We had a wonderful experience this holiday season. I've been wanting to find a family who could not afford to go to Disneyland and give them tickets so they could. We found a family and I wanted to give it to them with our whole family present so they could see what happiness comes from doing something for others. It was a great and special moment. The family we gave them to were so happy,especially the mother. I learned that Disneyland is the "happy place" that this mother envisions when she is going through a tough time. There young family has experienced so many trials and it was wonderful to give them something that would bring them some smiles and happy times.
After Christmas, we headed to Utah to visit Ben's family. His parents just moved recently so we got to see their beautiful new home. It's huge! Well everything is huge to our family who lives in about 1100 square feet. It's funny because when we go to someone's house that is just a normal size house, my kids ask if it is a mansion.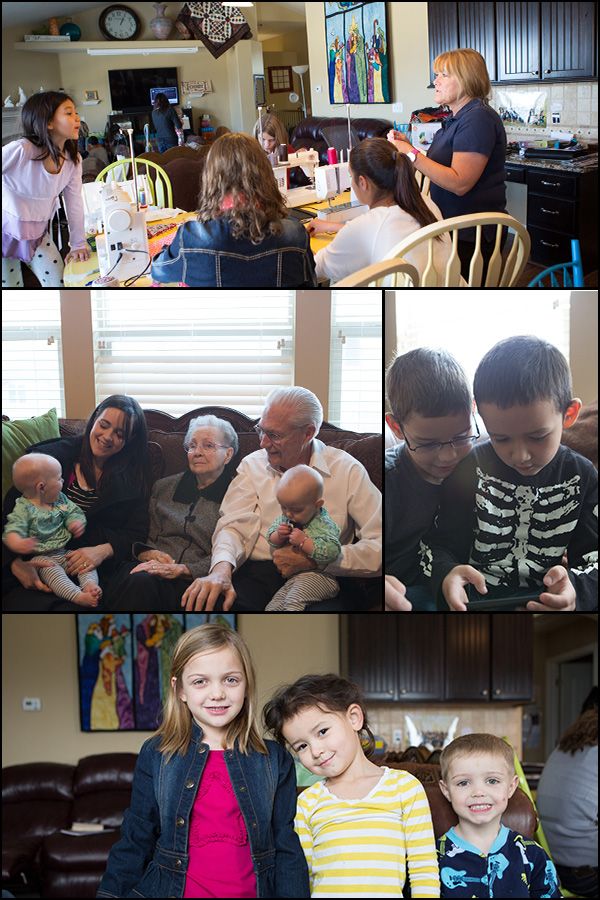 We really had a wonderful time visiting with family. I love that there are always someone for my kids to play with when we come and visit. I got to take some pictures of Ben's brother and his family as well as his sister's twins, who are so adorable. I really miss his family and appreciate them so much more living away from them. They are a great bunch of people!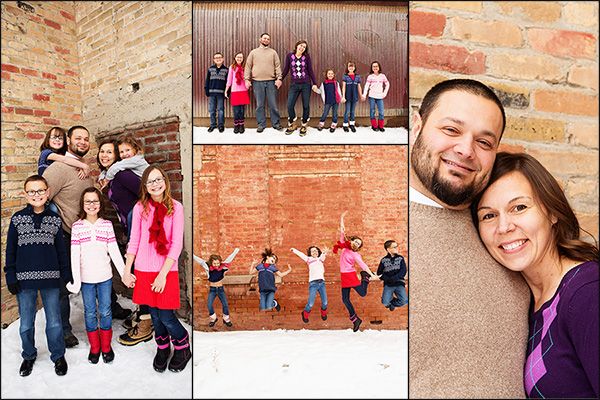 I squeezed in a visit with one of my friends from Alameda who moved to Utah about the same time we moved to Concord. We also got to visit some of our long time friends that we have known for over 10 years now. We are very lucky to have such wonderful family and friends. I'm excited for 2014! It's going to be a great year!