Tuesday, June 15, 2010
She does an evil laugh. . .
She sings and dances. . .
Posted by

Valerie
at 1:10 PM
No comments:

Friday, June 11, 2010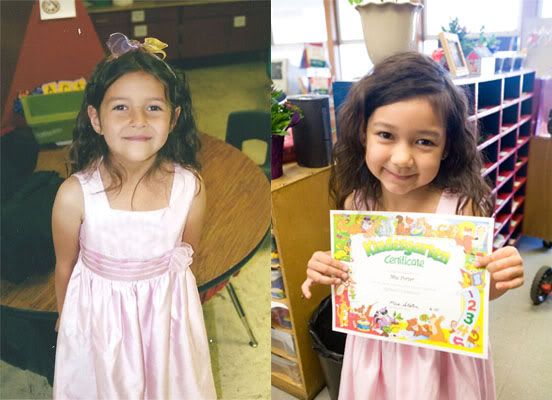 Mia had her kindergarten graduation today. She chose to wear this pink dress, which just happens to be the same dress that CJ wore to her kindergarten graduation. That was pretty amazing considering how select Mia is about her clothes. She won't wear something no matter how pretty it looks, if it feels funny to her or for whatever reason.
I just showed this picture to Mia and asked? "Who is this?" as I pointed to CJ.
Mia replied, "Me!"
I said, "No that's CJ".
Mia then said, "She looks like me."
I said, "Because you're sisters!".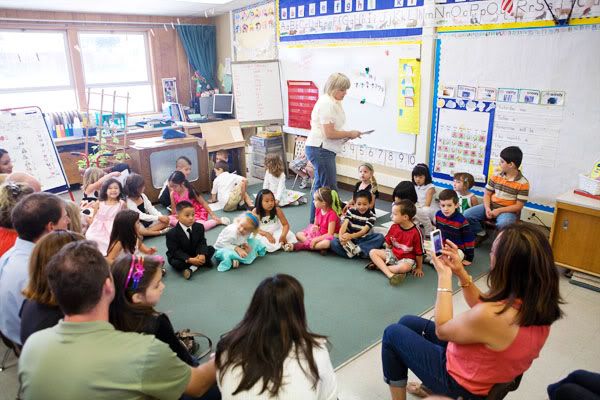 The kids did a very informal program. They sang these very cute songs about sight words like "go" and "here". Here are Mia's favorite lines from some of the songs:
Have you ever seen a froggy sitting in a pond?
H-A-V-E
Haavvvee
G-O, G-O, G-O
I can spell "go".
Go to school
From what Mia's teacher has told me she is a wonderful helper and friend especially to another student who has special needs.
She gets frustrated at times but is a very hardworker. She loves to write and can even read her own writing!
I love reading with Mia. She is so stubborn and does not like me to help her at all. Mia can read some early first grade books. I make it a point to tell her that and she gets a kick out of it.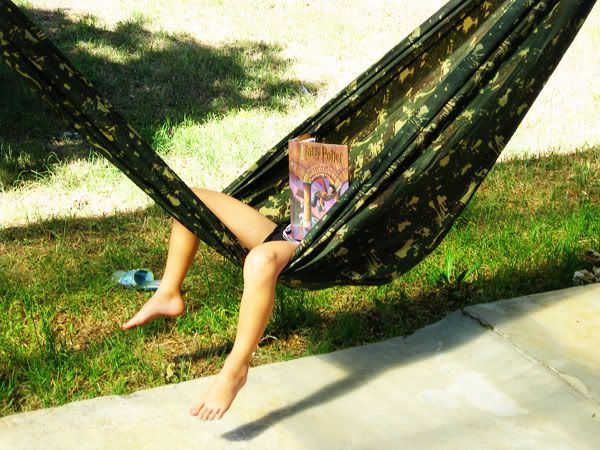 The other day Ben was reading a chapter book and Mia told him that she wanted to read one too! He gave her Harry Potter and Mia sat down with the book and began figuring the words out. I love it!
They got a kindergarten certificate and hugged their teacher. I brought Mia some flowers and took her picture. I asked her later about her flowers and she said confused, "What flowers?" She had no idea that the flowers I had her pose with, were actually hers!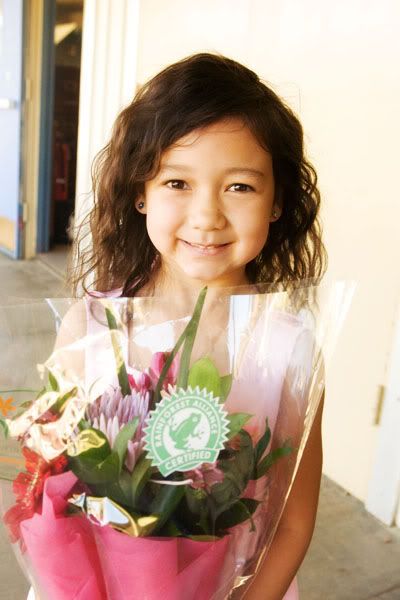 Yay! First grade for Mia! That just happens to be my favorite grade. Wink. Wink.
Posted by

Valerie
at 1:19 PM
No comments:

Sunday, June 6, 2010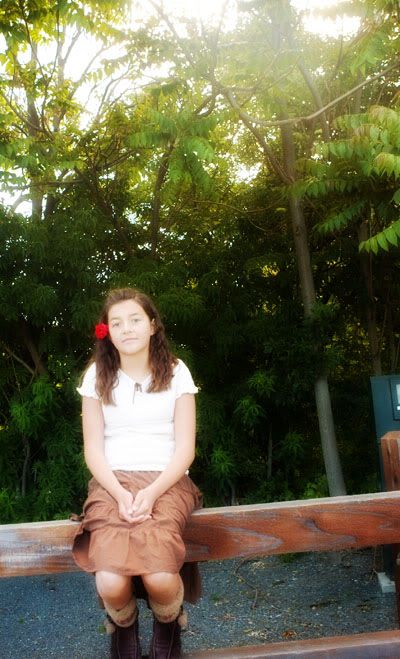 CJ turned 11 yesterday! Since my birthday, CJ has made it known almost everyday whose birthday was coming next. Only 2 more weeks until my birthday. . .5 more days until my birthday. . . Kinda reminds me of myself when I would say on my birthday, "Only 364 more days until my birthday!"
We took CJ bowling for her birthday and everyone had a blast! I enjoyed watching the kids play and have fun.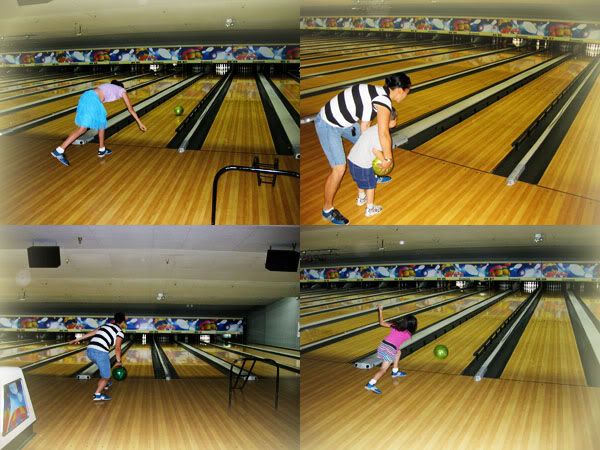 Here's a video of Xander bowling. Ben was afraid that on one of his turns his ball would just stop.
CJ and Mia pretty much dominated the entire game. You can see my pathetic score below. I was tied with Xander at one point and I was really trying hard!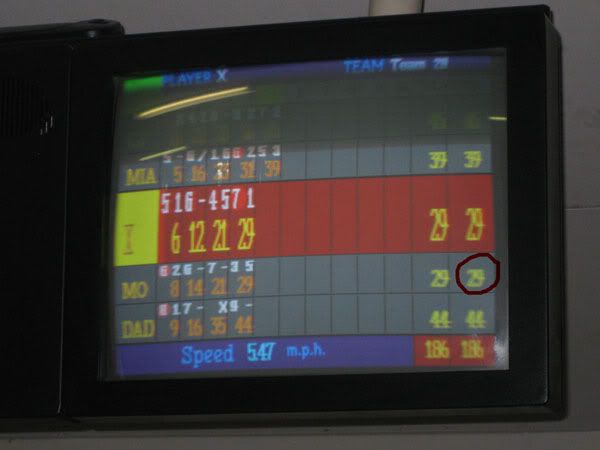 I should've taken a picture of the ending score. Ben won but just by a few followed by Mia and then CJ! Mia scored over 100 points! She probably would have won had we not experimented with the "ramp" (where you just put the ball on top and push). I think they are for someone who is handicapped. Anyways, we used them for CJ when she was a toddler and it worked great, but for some reason, Xander and Mia did better without it.
Zoey had fun just chillin' and eating graham crackers!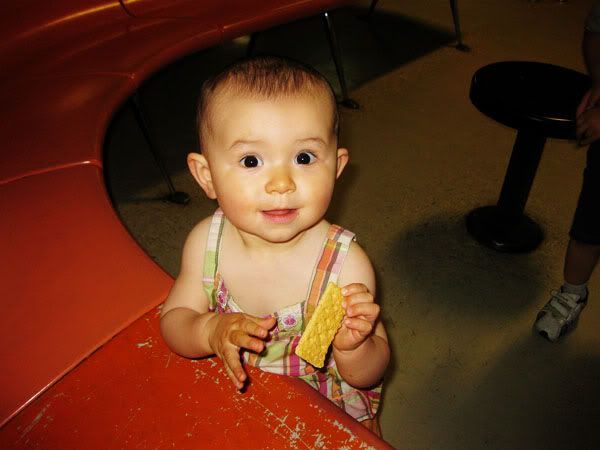 I let CJ choose what kind of cake and what we would make for dinner. She chose lemon cake and hawaiian pizza.
I looked up some different ways to make the lemon cake on
http://www.bettycrocker.com/
and found an easy recipe. Unfortunately, while stacking the cakes, I cracked the top layer and it just slid off and cracked even more. I tried to put it back together with a skewer, but it fell apart anyways!
This isn't the only thing that has bombed for me in the kitchen and I'm sure it won't be my last!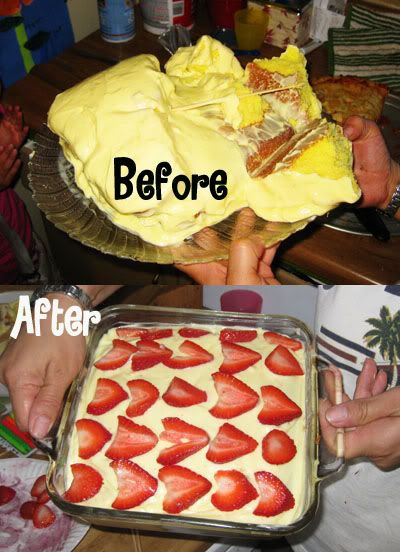 I saved the bottom layer and fixed it as best as I could. It still tasted great!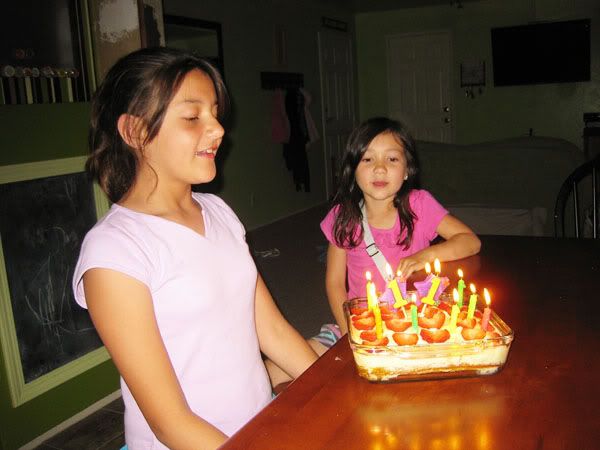 It's been exciting watching CJ mature in so many ways. Ben took her out to spend her birthday money last night. Most years, CJ would buy the cheapest things because she wanted to get the MOST with her money.
Last night, I was amazed. She has been saving her money lately and with her birthday money combined, she came out with a nice digital camera. I was so proud of her. She even had some left over and I would have thought she would have spent the rest on candy or something like that BUT she brought it home to save it for Disneyland!
Where is CJ and what have you done with her????
Just kidding. It just makes me happy that the lessons we have been giving her over the years about saving her money and getting something that we really want has payed off!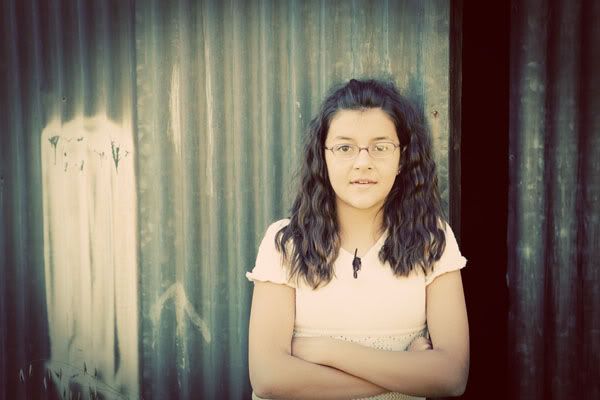 Happy birthday CJ! Only 363 more days until your birthday!
Posted by

Valerie
at 1:59 PM
4 comments: