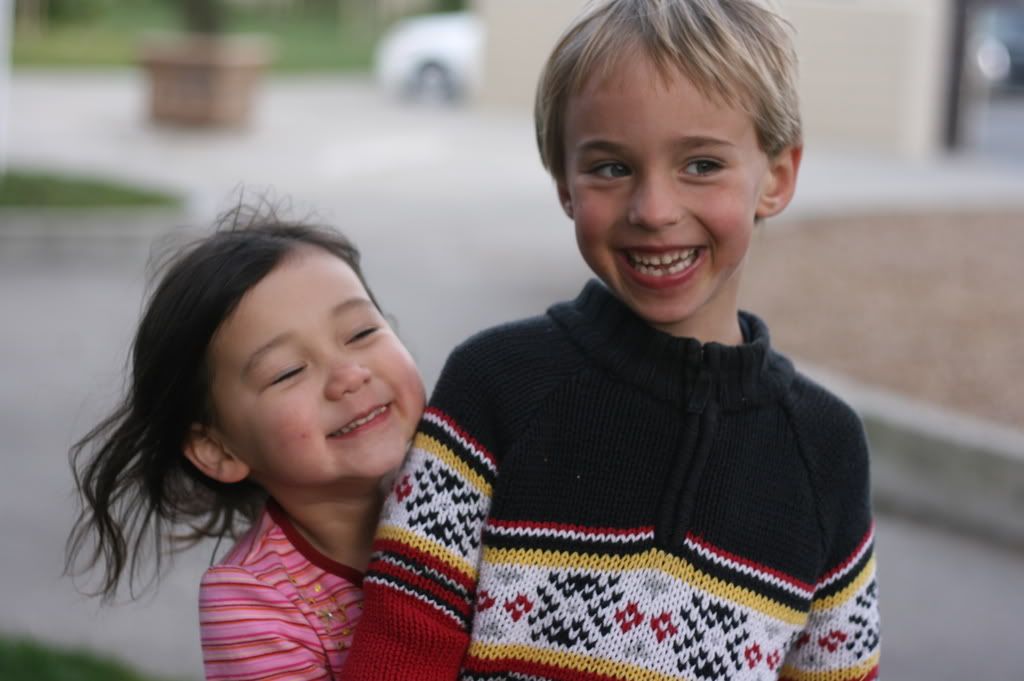 Mia loves Kosma. Kosma loves CJ. CJ doesn't care. This is how the story begins. Kosma is our neighbor friend who is 6 years old. He and his family are Polish and just moved here from Boise recently. He enjoys coming over almost every day and even invites himself over for dinner. He will ask me what's for dinner and then comment about how good it smells. He's a smart boy.
At first, Kosma would come over and play with Mia. Mia loved having a small friend for herself since CJ has all of her big friends. Then out of the blue, Kosma discovers beautiful CJ, and doesn't mind the age or height difference. He even wrote a school paper about how CJ is his hero.
Well, soon enough, Mia realizes the situation and fights to keep her man! One day, Kosma came over to tell Mia he can't play. Well Mia is obviously disappointed,and longingly declares, "But, I love him!" as he leaves. Another day, Kosma knocks on the door and talks to CJ about something. Mia in the background yells, "He's mine!"
I have to tell Mia constantly to give Kosma his space. She puts her arm around him and hugs him from the moment he arrives. This maybe okay for him because Mia is out of his line of vision and he can focus his all of his energy on CJ. The last sentence is speculation but what if I'm really close to the truth?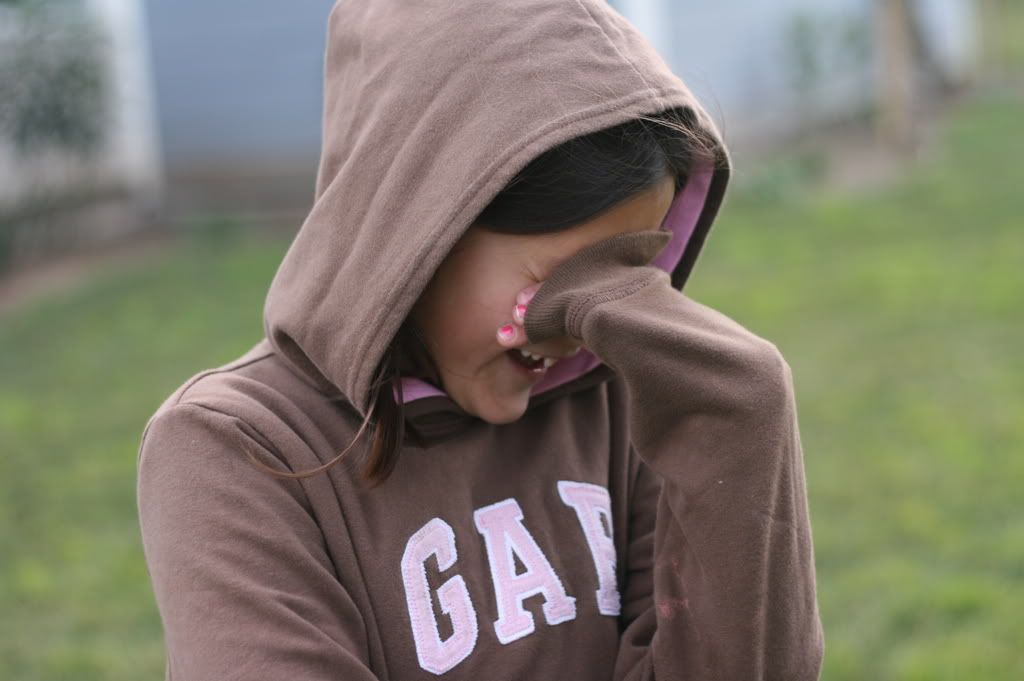 Years from now the girls will laugh about this, just like Ben and Joe do today about sharing the same girlfriend.