We went hiking by Mt. Diablo today. The kids had fun identifying animal and people tracks, throwing rocks into the stream, and discovering little creatures. Xander identified some dinosaur tracks and what he called skeleton tracks (hiking boot with groves).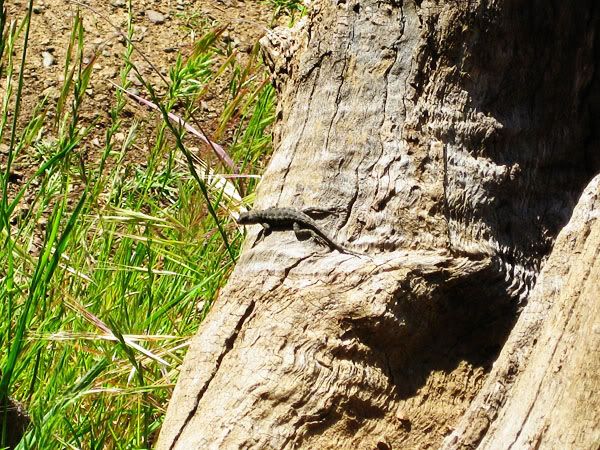 But there favorite part was making sure we watched out for the holes that animals had made along the trail.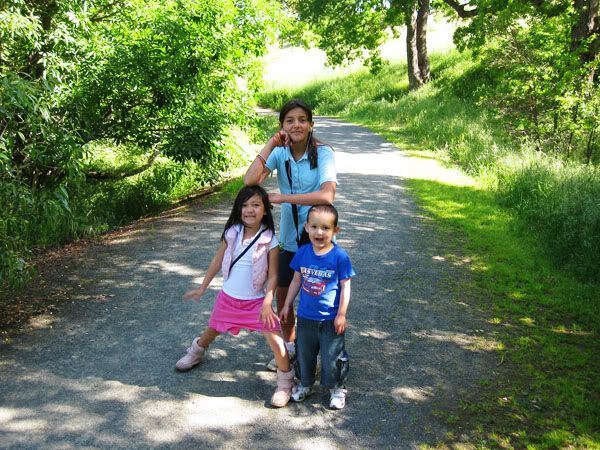 I love Mia's hiking gear. Pink skirt with pink boots and pom poms. She's also wearing Zoey's vest which she swears fits her.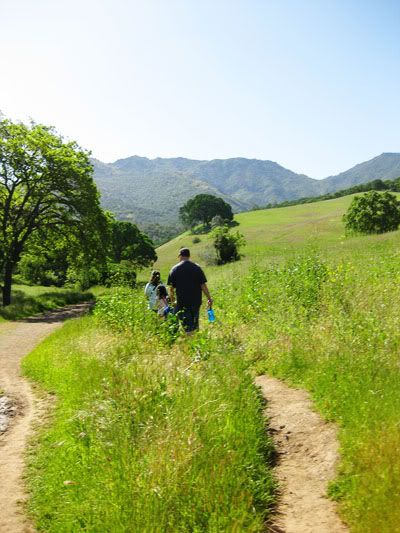 The trail leads to some waterfalls but we didn't quite make it there this time. It's about 6 miles round trip. Maybe we could ease our way into it someday soon.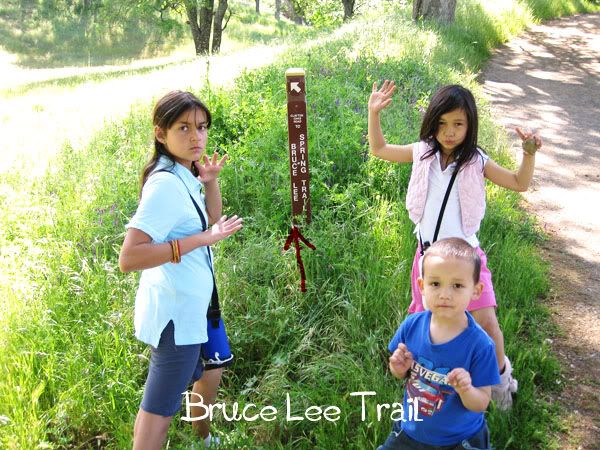 We karate chopped our way on the Bruce Lee trail.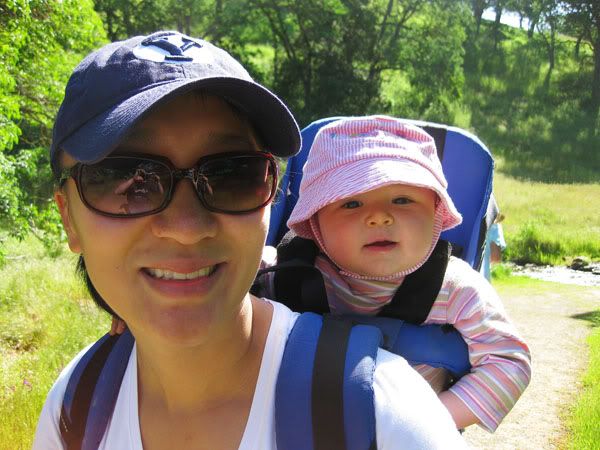 I was thinking that when the girls get out of school, we could go on a hike a week. I mean, we got this cool backpack for Zoey now and she looks absolutely cute in it, so why not?
On an unrelated note, Pixar has asked us not to post entries or pictures on our blogs that are Pixar related. So if you think nothing exciting is going on at Pixar these days, there probably is, we just can't share it with you!