Here is our kitchen,
BEFORE, BEFORE. . .
I disliked our cabinets
SO MUCH
that I painted them because I couldn't stand them. They didn't close all the way and some of them I had to kick shut each time I used them. We also redid the flooring because that too, was ugly and gross.
Here's a
BEFORE
picture. . .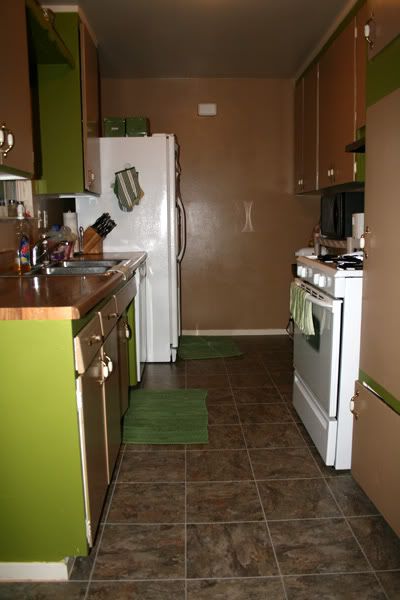 Then we decided that we needed a new dishwasher and that led to this. . .
(Read
Ben's blog
for more details on this)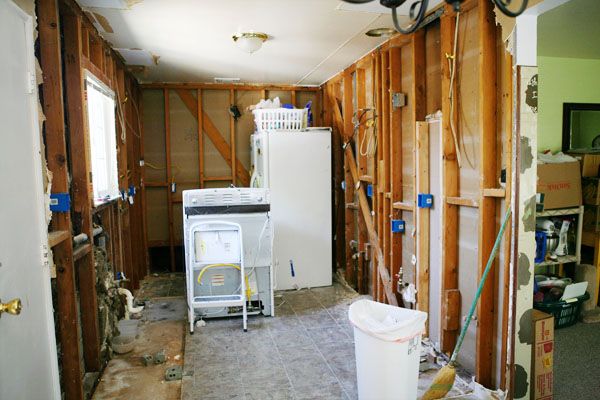 We took down all the old cabinets, which then resulted in replacing all the drywall. Ben installed a new sub panel and wired in new electrical outlets. I was the demo girl and took down all the drywall and pulled up the flooring. We found that there were 4 layers of flooring!
We also tiled for our very first time, which resulted in our purchase of our very own wet saw! Let me tell you that I have learned that in order for you to do certain jobs, you need the right tool to do it with. Not only did we have to purchase the materials for the job, we had to purchase the tools to do it with. It sure does add up!

I've decided that this and only this will be the only time I will ever be grateful to have a small kitchen. I can't imagine doing all the work we did in a bigger kitchen.
I learned that mudding the drywall is frustrating and that I would much rather paint, which I did. I really like the color that I choose because it opens up our very small kitchen space. Ben had various other projects to do that he had to do alone like moving duct work up in the attic, plumbing, and electrical things.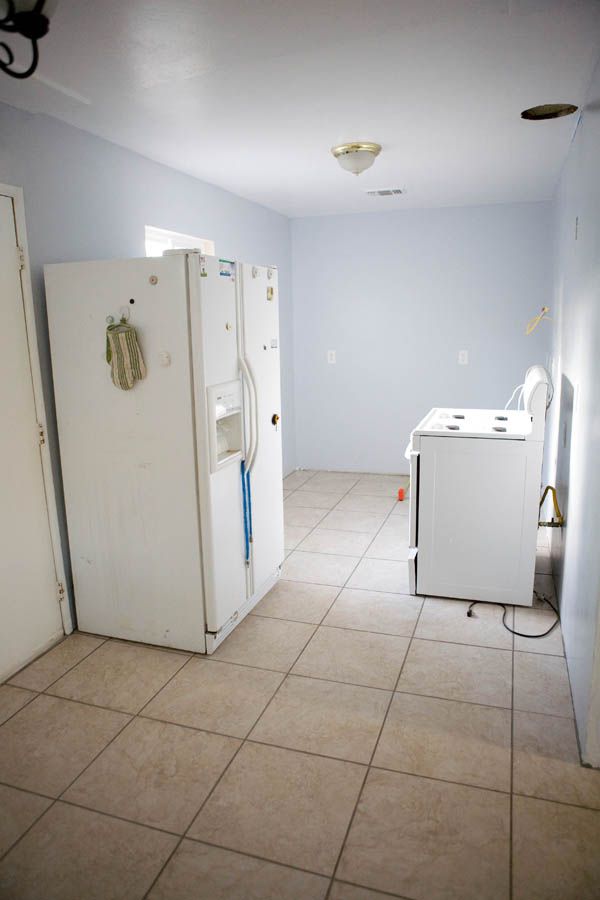 I was so amazed at everything he could do or learn how to do. I have always wanted to marry a "handyman". My Dad is a handyman and I loved that he could fix everything. I had no idea when I married Ben, that I had married my very own "handyman"!
We worked non-stop for weeks. Working late into the night was a daily activity almost. Finally we got to the point where the contractor that we hired came in. They installed the cabinets and within days I watched it go from this. . .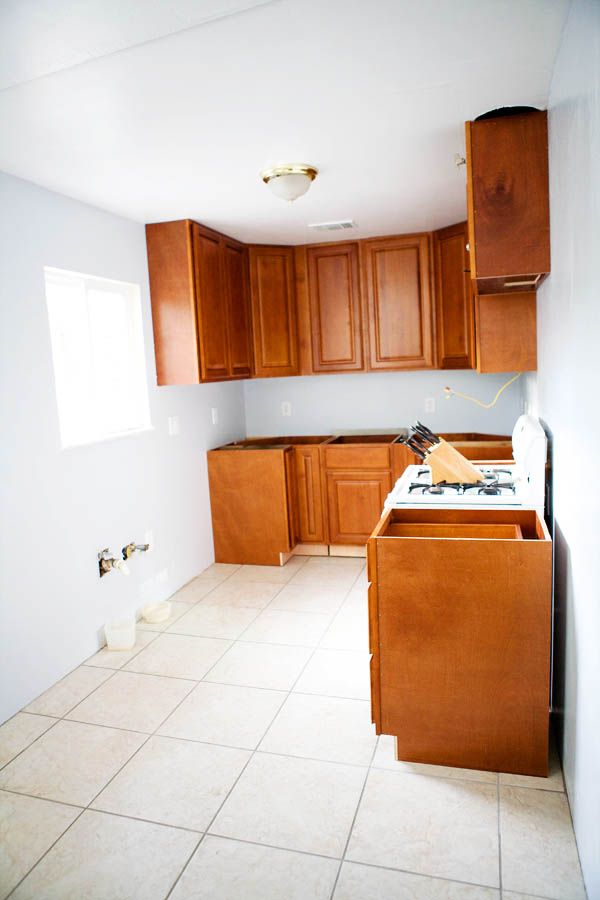 To this. . .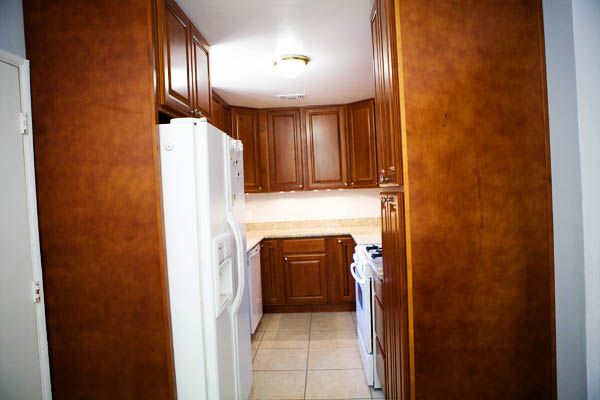 Today Ben finished installing the garbage disposal and hooked up the dishwasher. I've been washing dishes by hand for 7 months! The past month and a half has been in the bathtub since we didn't have a sink. I will not miss that!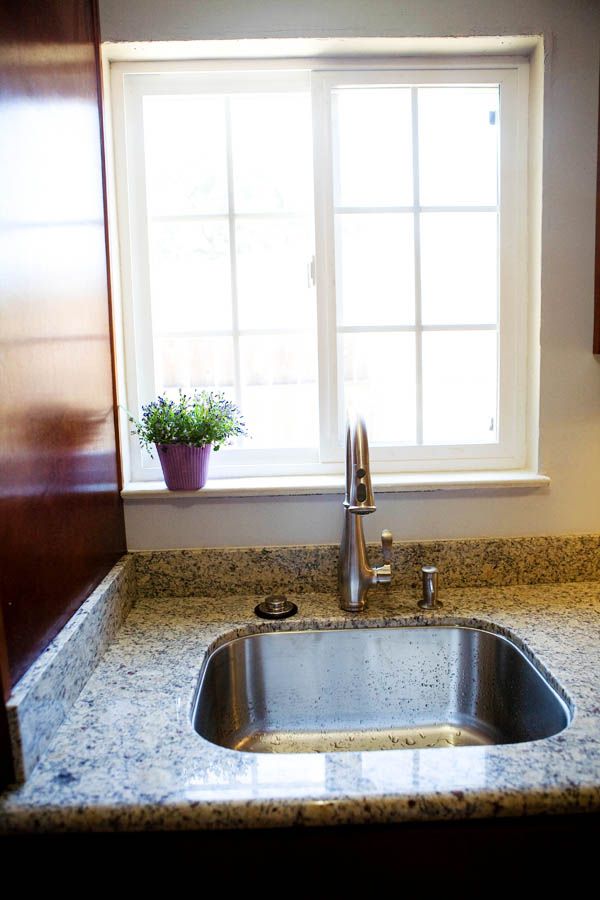 I am
SO HAPPY
we are done and I get to enjoy my new kitchen. My kids keep saying,
"Mom, I love our new kitchen!"
Me too.
"Hello" granite countertops!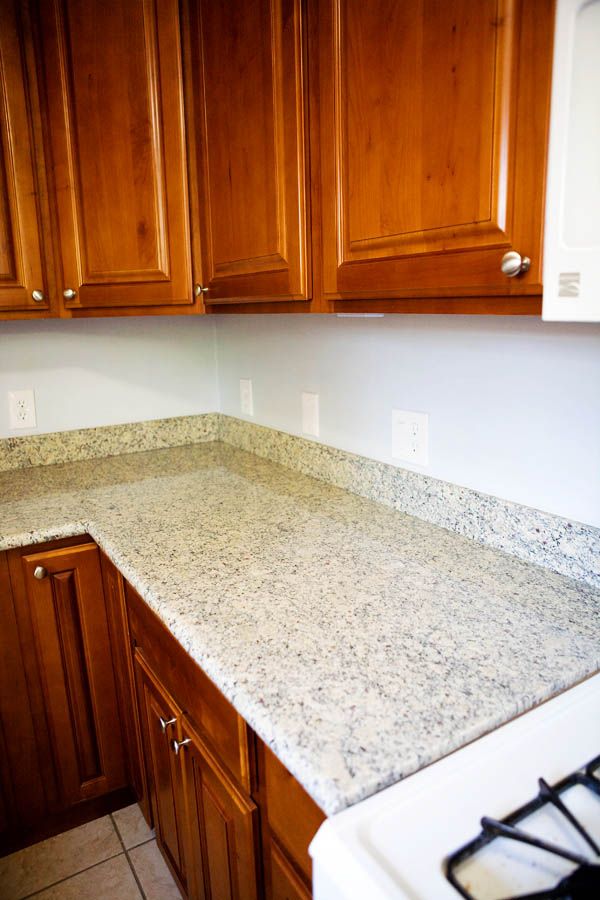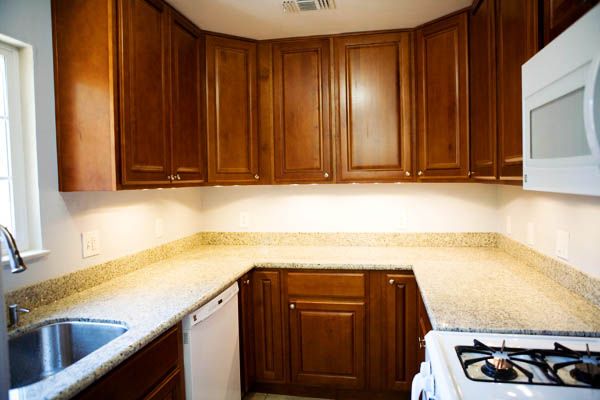 "Hello" new cabinets that open and close so nicely!
"Hello" handsome man that I love!