For Family Home Evening tonight, we played Twister. Funniest thing to watch ever! Let's start with my favorite picture of the night.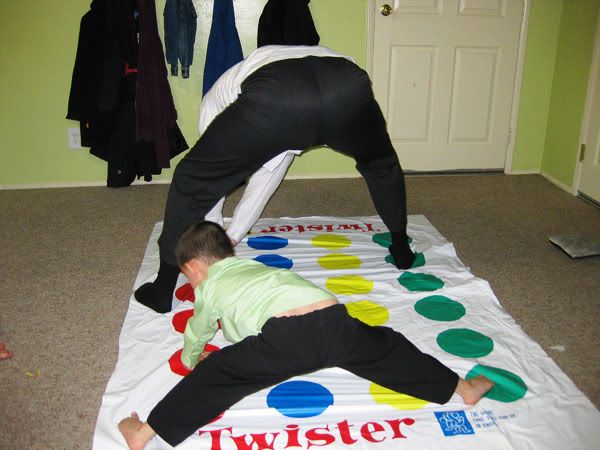 We split the girls and the boys up and took turns. Xander did surprisingly well and Ben, well, he lost.
We played four rounds to get our fill of this game. We learned that Mia is flexible, CJ is not, Xander does pretty well knowing right and left, and Zoey plays with no rules.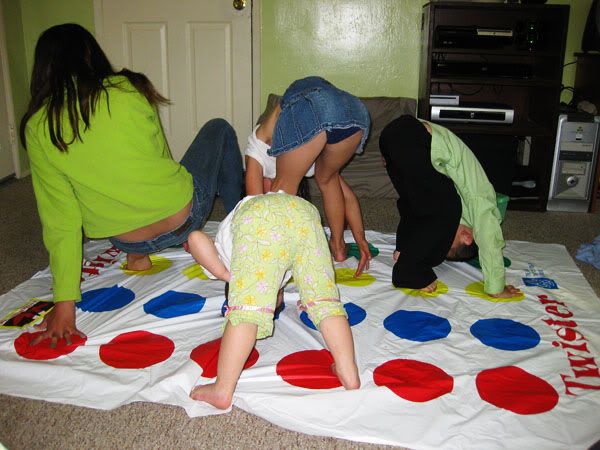 Rules or no rules, Zoey had fun joining in the game.
As for the "buzz". You'll have to watch this video to see what we are talking about.
Hope you all had a wonderful Easter!