This is what happens when I leave Ben alone with the kids:
Ben had brought home a kid's shaving kit that had a razor that he got from the free shelf at Pixar. He let the kids use shaving cream to shave their non existent facial hair.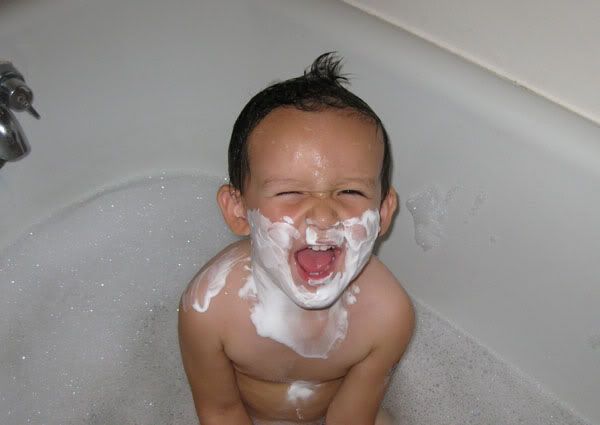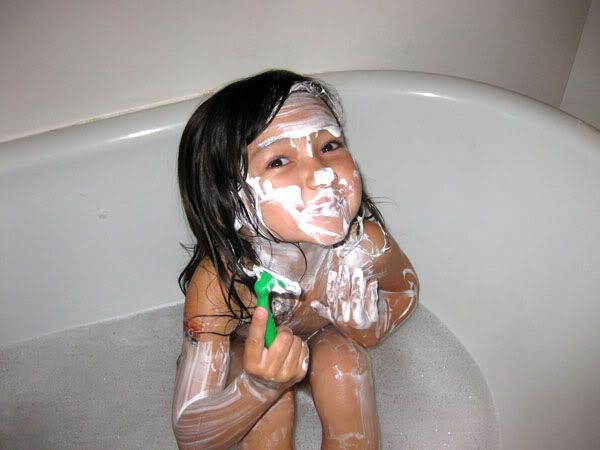 Mia loves to do hair and nails on anyone who will let her. Ben ended up being her guinea pig. I think he felt flattered that his hair was long enough to put hair clippies in.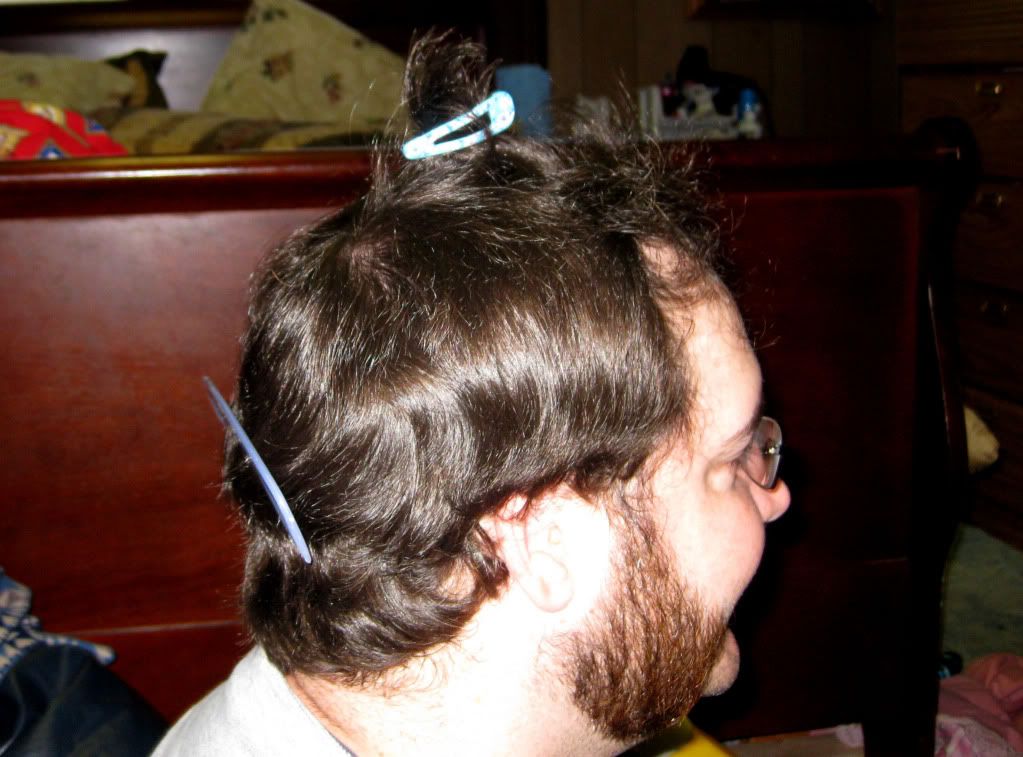 Thanks for the break Ben, I needed it!
Here's a video of Xander Bee Boppin' on the Potty.