Meet Moaning Myrtle who was actually quite pleasant. She didn't moan nearly as much as I thought she would. Still in love with Harry Potter and Brandon.
Where oh, where do I begin? Let's start with the Fall Festival at the school. One word sums it up for me. . .CHAOS! Ben worked late that night so I took all of the kids by myself to this mad house of craziness. It was actually really great. They had lots of activities for the kids.
Then off to Webster Street our kids went to start the festivities. Playing games, winning prizes, jumping in the jump house and getting candy even before it was dark. Thanks to Ben who took the kids so I could have a little break.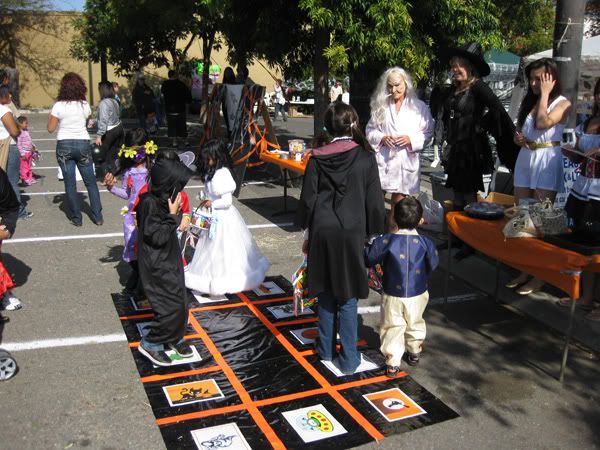 PUMPKIN PIZZA anyone? I think Ben started a new tradition. It was dang good and so realistic.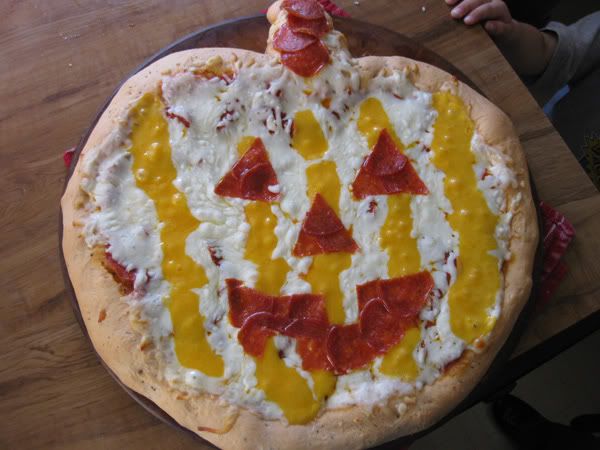 We went trick or treating down Bay street. This is a very popular street to go down because everyone decorates for Halloween. Ben took 50 million pictures so he could get some ideas for next year. One of the most exciting things for Ben about getting a house is having enough room to decorate for Halloween. I'm glad our soon to be house could accomadate Ben's needs.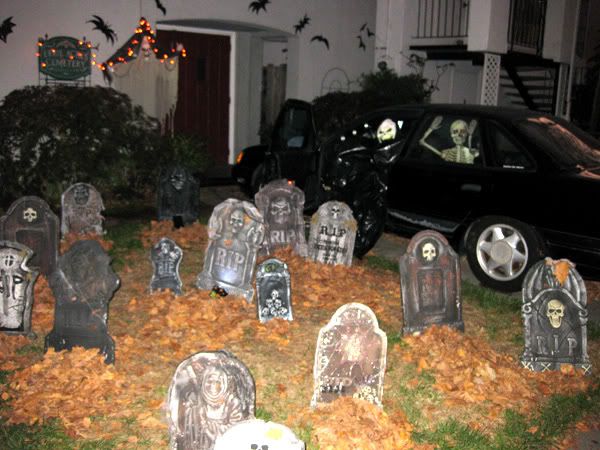 Then off to Pixar for some good ol'costume fun. This year we met Ben for lunch and got to see their Halloween program. People performed and strutted their stuff across the stage. All of them hoping to capture the prizes. This is the kids posing with one of Kevin's babies from "Up". Yeah, pretty amazing huh? She makes her own costumes every year and blows everyone away.
Usually at Pixar they have trick or treating after Halloween but this year they did something different. They had the kids show off their costumes, did a skit, a Thriller dance performance, and a who can make the best mummy out of toliet paper contest. Topped off with Car Toons in the theatre. Different but still fun.
We also got the chance to visit with Grandma and Grandpa Porter up in Auburn. They had come for Daniel's wedding. We visited with Ben's aunt and uncle and cousins.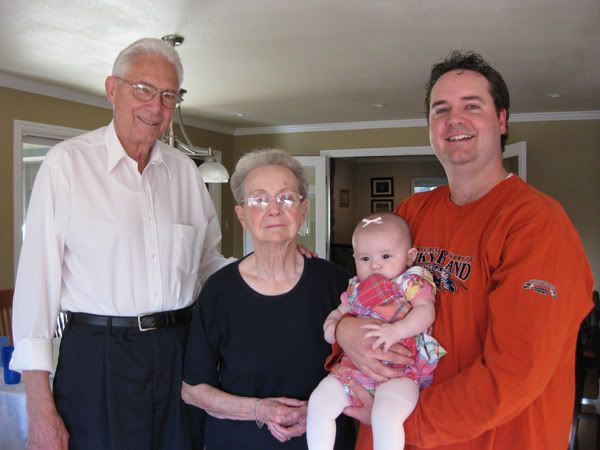 Lisa made the girls these cute bouquets with the extra flowers from the wedding. The girls loved them!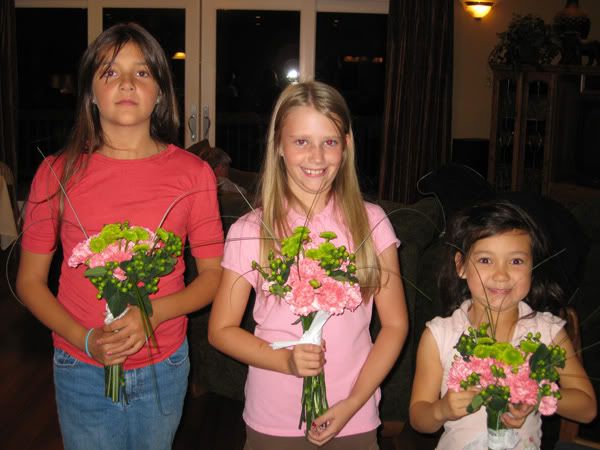 So, in October they usually have Red Ribbon week. Last week, Mia got a red ribbon to help remind her to say "no" to drugs. Today she had me put it on her and yelled, " I DON'T EAT DRUGS!" So funny.