There were school parties. . .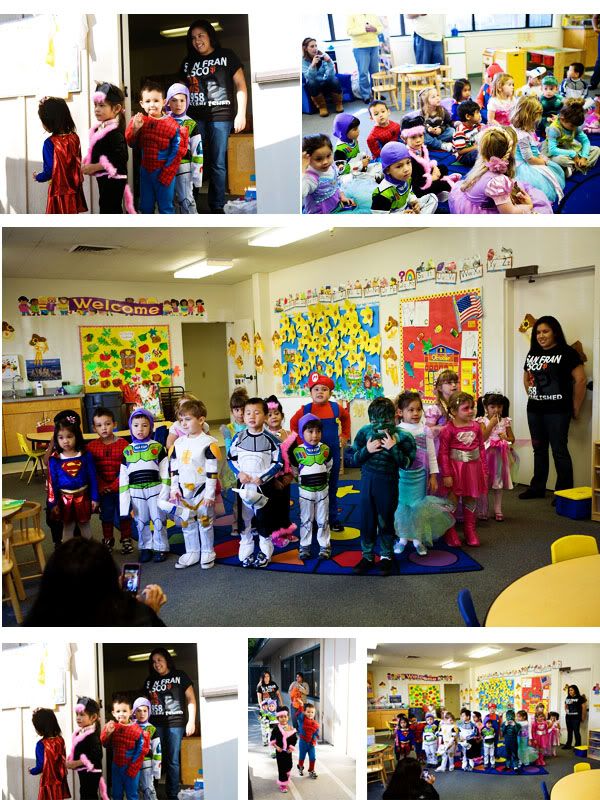 A ward party with a trunk or treat, 2 other Halloween parties, and trick or treating at Ben's work. . .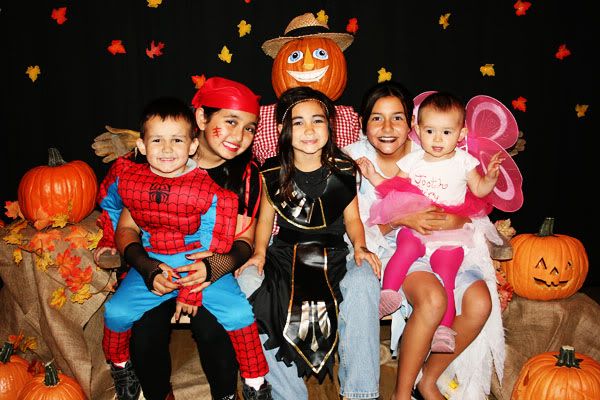 Dressing up a zillion times. . .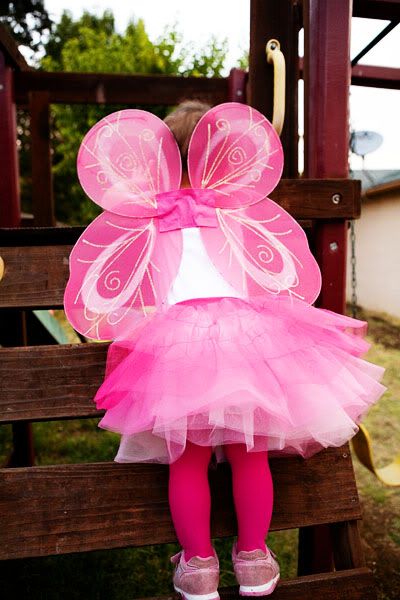 Ben impressing everyone with his costume, which no one knew exactly what he was. . .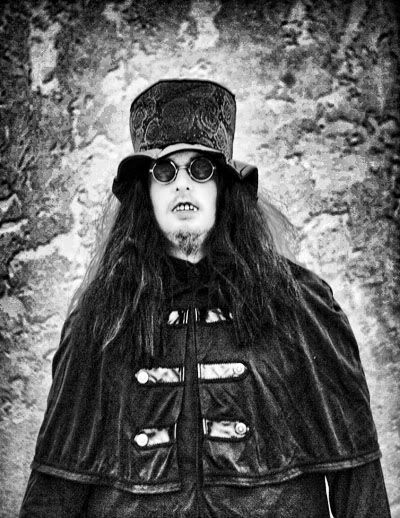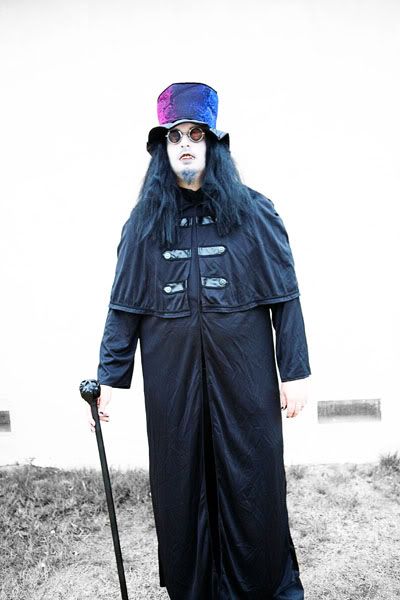 Mad Hatter?? Oh well, he still nabbed the "Scariest Costume" Award.
And then there was Valerie who like Ben, no one knew what she was either. . .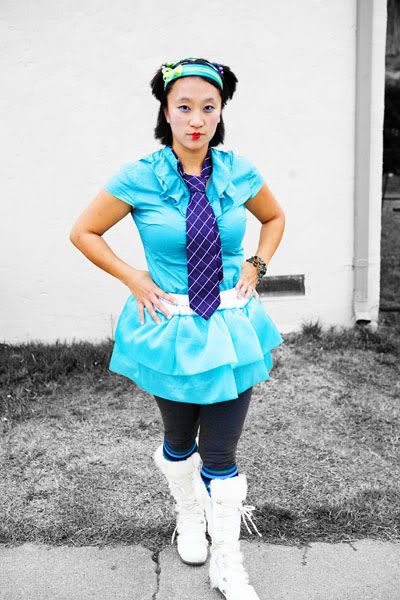 Until she told them she was a Harajuku Girl which still didn't mean anything to anyone. She won "Most Original Costume" award because she looked so weird.
Adieu Halloween, until we meet again next year.