This year I told the kids I was taking a break from parties. Mainly because I don't know how to do a little. If something is labeled, "party" I feel the need to go all out.
Inevitably, everything gets called a "party".
Last year, I had a bunch of kids over and we watched the Polar Express. I served hot chocolate and cookies as they watched the movie and gave the kids their own bell at the end. My kids kept calling it a party and I insisted it was just a "get together". No matter how much I pushed labeling it as a "get together", all the kids called it a "party".
I told Mia that this year I wasn't going to do a "party" for her but would let her have her first sleepover. Over time, this "sleepover" was called a "party" and I found myself wanting to do more and more for this little sleepover.
When girls began to arrive, CJ turned her room into a saloon and did all of the girls hair.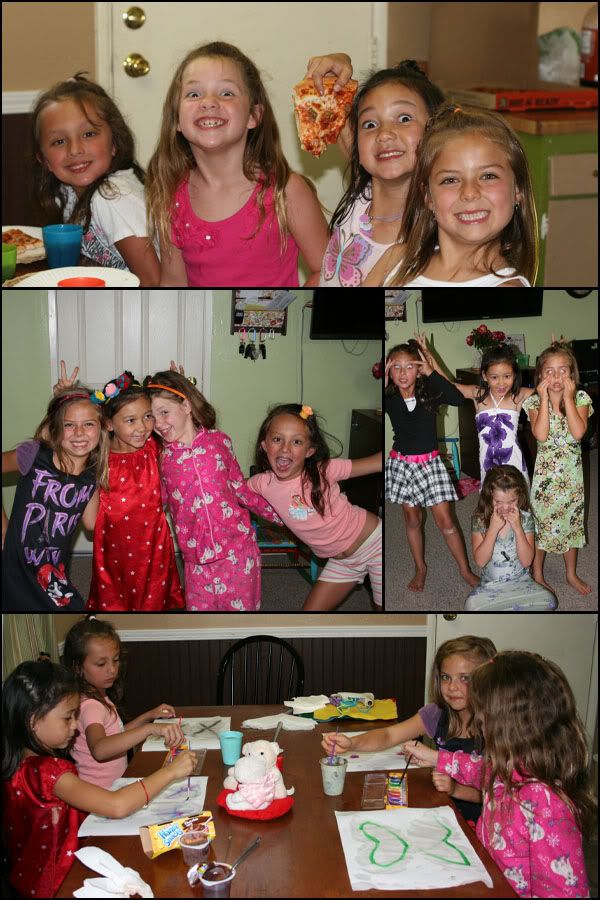 We picked up some pizza and movie treats. After eating pizza, we made butterflies out of coffee filters. You can check out my other
blog
to see how to make them.
After the butterflies, we made hair things using felt pieces. CJ and I made these at camp and I thought it would be fun for the girls to make.
The girls watched the new Tinkerbell movie while pigging out on popcorn and candy.
Finally, it was time for bed and the girls all squeezed onto the futon. I gave them glow sticks and it served well as a night light. About an hour later though, one of the girls could not sleep and so I put her in Mia's bed.
Around 3 am, Ben got up because all of the girls were up all bright eyed asking, "Is it the middle of the night?" They were super excited that they had woken up in the middle of the night.
In the morning, we made waffles and the girls played "Sing it" thanks to CJ for sharing!
I had a blast just listening to them talk and sing songs. One of the girls, while in our van said to Mia, "Ooooo you have a slider car! Mine is just an "Open" one". All the girls chimed in, "Yeah, I have a slider car too." I figured it out that a slider car is where the doors open and the "open" car is where you have to do it yourself.
There was laughter and tears and lots of good times!
On Sunday it was Mia's birthday and she got to open her presents. She got many presents like Moxie girls and a bracelet making kit, but her favorite present was her doll. She has a salon chair and a change of clothes.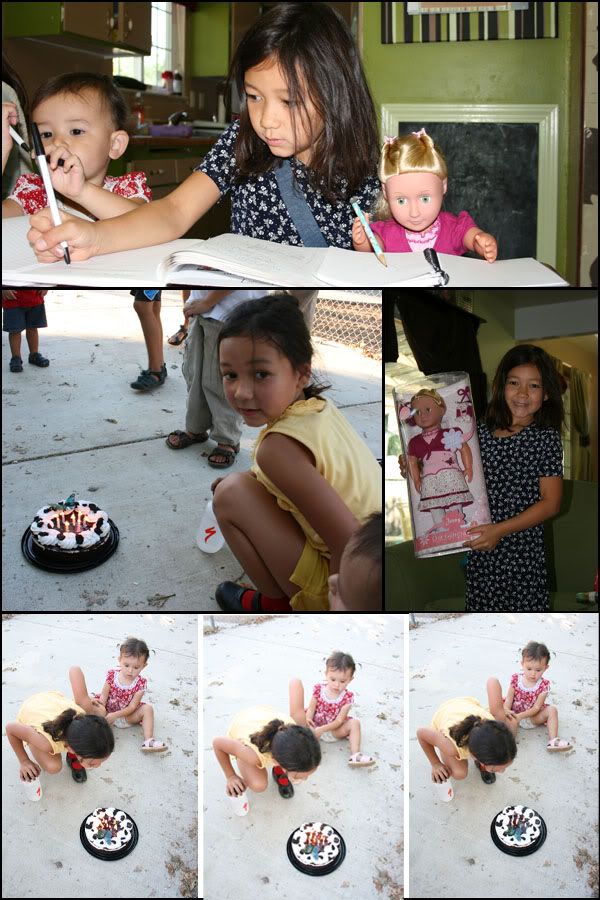 I found her doll doing everything that Mia was doing. Writing in her journal, directing the music in sacrament (I gave in and let her take it to church!), and once when we were out, Ben took a picture of the doll playing twister! She is so cute with it and sleeps with it.
Our friends invited us on a bike ride and so we decided to take Mia's cake to the park. I had to light the candles near the ground because the wind kept blowing out the candles. Mia had to pause because she had to think about what she wanted to wish for.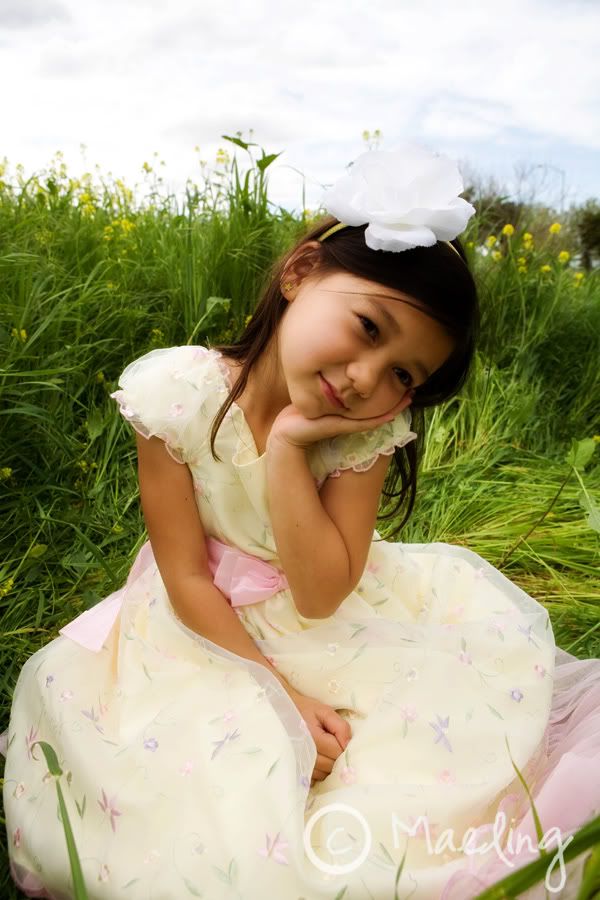 We love Mia and can't believe it has been 7 years already since she was born. My how time flies!