My sister Autumn came to visit us last week. It was a spontaneous visit and when the kids heard that she was coming, that is all I heard about for the entire week.
'When will Autumn come?"
"Why isn't she staying all week?"
Mia was the one who was the most concerned that she wasn't staying with us and that she would only be coming to visit a day or two.
The day, Autumn came to dinner, her and Xander decorated the garage for her arrival. They were so excited to meet her boyfriend and see her again. It's been about 3 years since I have seen my sister.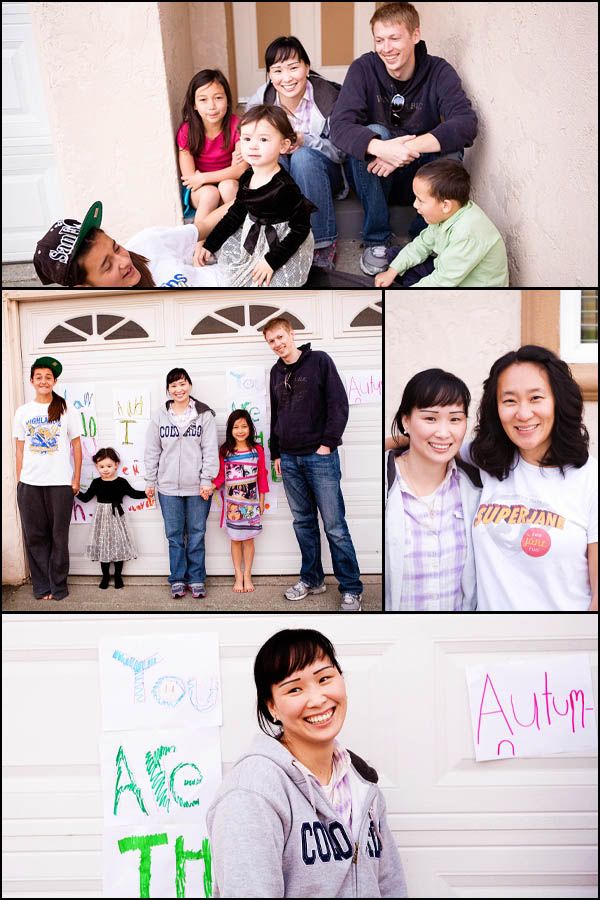 We had a great time catching up and reminiscing about our childhood and talking about our family and life. CJ was delighted that she has surpassed yet another aunt in height. Autumn has a great laugh and smile and it was so fun to be around her.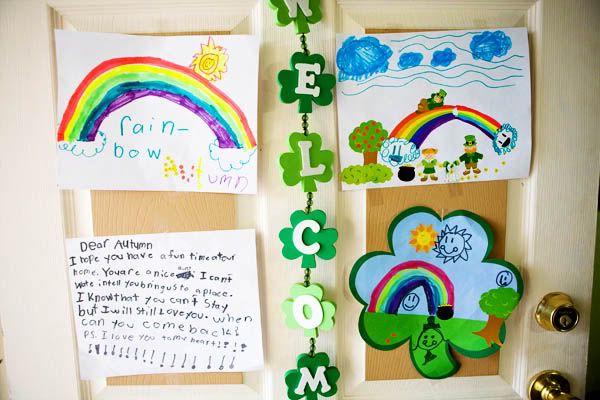 Mia once again, decorated the door and made the cutest note in the world! My favorite part is the, "I love you to my heart."
Mia is very tender and describes her feelings in her heart. Such a sweet girl!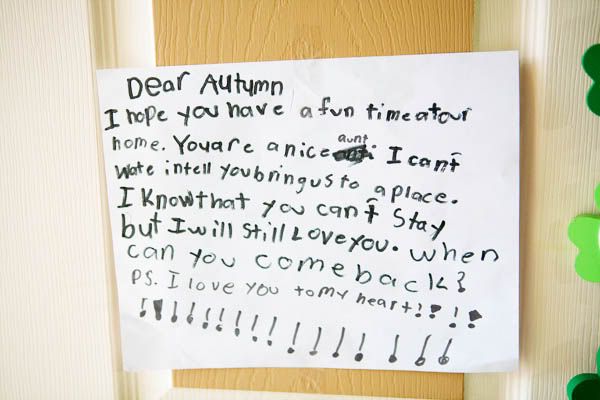 They did all the tourist things on their own and came back to play with the kids. Mia was so excited and told me that today was her favorite day. I told Autumn that you have to take the kids somewhere because somehow they are expecting it. It had been raining all week and so the plan to go to the park was foiled. They ended up going bowling and it sounds like the kids all beat Autumn!
It was great to see you Autumn!