Each year we choose something fun to discover. Last year it was "Year of the Museum". We started our year at the museum of art at Pixar. Throughout the year we visited places like the Oakland Museum, the Bay Area Museum, Lindsay Wildlife Museum, Lawrence Hall of Science and even a local museum in Clayton. Because of our library pass, we were able to get into most of the museums for free! They also have free days throughout the bay area which makes it so nice!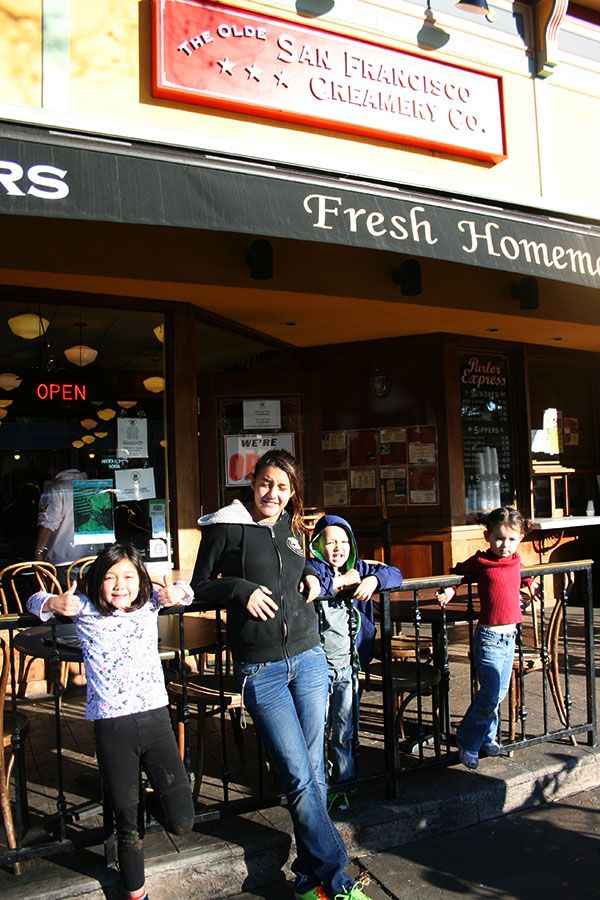 This year is the "Year of the Icecream". This will probably be everyone's favorite year! Our goal is to find unique icecream places that people don't normally know about. Luckily, Ben has co workers who know all the good places. For our first visit to an Icecream place, we chose the San Francisco Creamery, which ironically is located in Walnut Creek, not San Fran.
6
We ordered the biggest icecream you can get there, the kitchen sink. The kids got to each choose their favorite iceream and topping.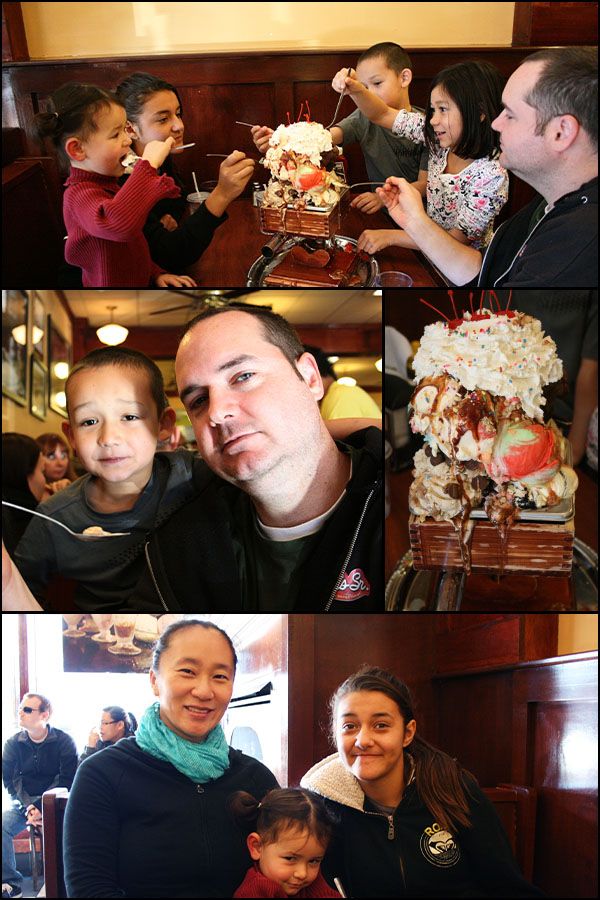 Looking at it, you don't think you could ever possibly eat the whole thing. But let me tell you. . . it is possible. They have a kitchen sink challenge where if you can eat it in 15 minutes you can get your picture on the wall. Not too long ago, they filmed, "Man vs. Food" where the host did the kitchen sink challenge.
We are going to have a fun year, I'm sure of it!