It was a sunny, 70 degrees day and we decided to invest in a year membership at the Oakland Zoo. Don't you just love winter weather? We had a great time looking at the animals in captivity and how the tigers played safely in their cage. I think the highlight of our day was when one of the chimpanzees decided to come and have a stare-off with us. As it walked away, the girls giggled at the sight of his behind. CJ said, "Look at his buttocks!".
This past Monday we enjoyed hanging out with Betsy, Russ, Joe, and Kendell before they took off to Utah. Betsy and I went to Alamo Square with the kids and saw the famous painted ladies. For those who have never heard of the word "painted ladies" before, they are the Victorian houses above. Sorry if you were hoping to see some famous ladies with their faces painted.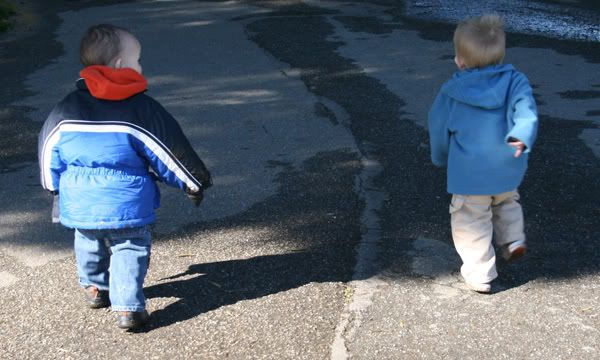 Ben and the boys rented go-cars and took a GPS computer guided tour around San Francisco for 3 hours. They saw some beaches, the Golden Gate bridge and park, the neighborhood of mansions along the cliff where Robin Williams house is, ChinaTown, and tons more. Ben wants me to point out that 2 days after Russ' motorcycle accident, he was driving one of the go-cars and controlling the throttle with the wrong hand. Here is the proof! Judging from the smile on Joe's face, he had no worries.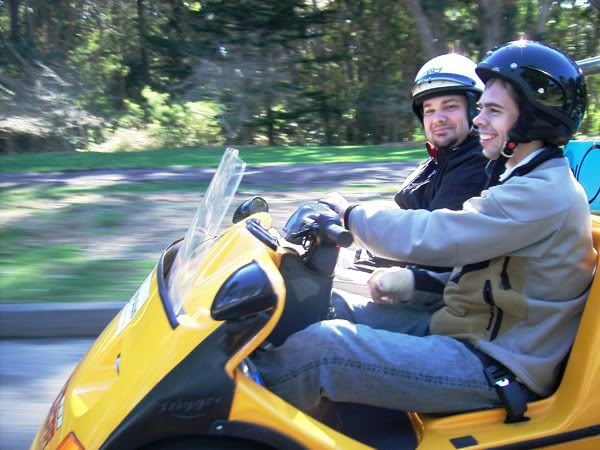 It was a great time, including when Kendell drove Ben out for a brief stroll onto the freeway.