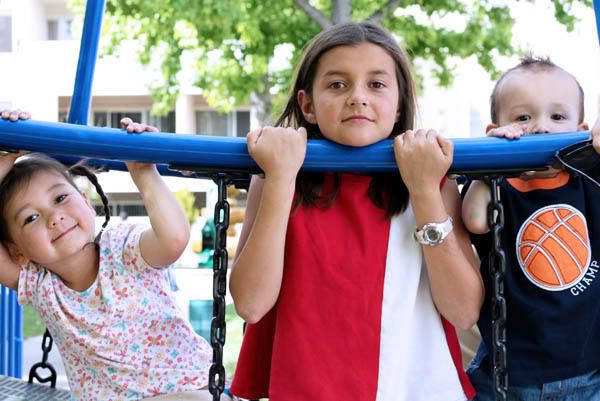 The first annual "Porter Family Award's" night was held and here are the results:

"Family Flirt Award"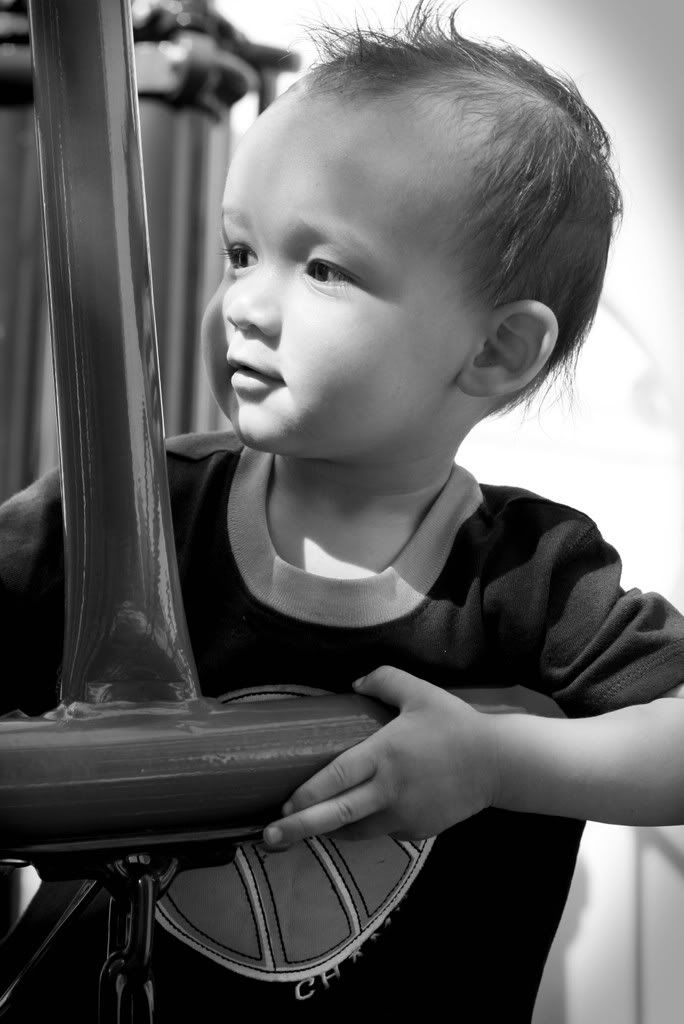 Xander has proven worthy of the "Family Flirt Award". The kids and I went to see if the pool had been cleaned, when immediately Xander found 2 women to charm. He waved, smiled and said "hi" to them as he literally stared at them for 5 minutes. As I pryed his little hands from the metal bars, the women blew kisses and waved to him as they parted ways. You can see Xander in action on the sidebar. I think I have a future ladies man on my hands.
"Nicest Girl Around Award"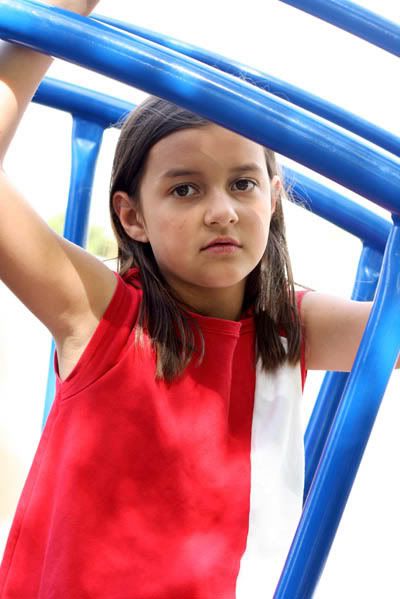 CJ has got to be the nicest girl around and so this award goes to her. She has played with so many girls who are snobby, clic-ish, and just mean. I shall refer to them as "Mean Girls" hereafter. CJ on the other hand is just so dang nice and trys to be a good friend despite how the "mean girls" treat her. There was a time when CJ had only boys as friends and I had wished there were more girls to play with. I think I have changed my mind because boys aren't as bossy, exclusive,and are really laid back. I've decided that having all boys as friends, isn't bad at all. Unless, when she is older, they all become her boyfriends!
"Cutest Sayings Award"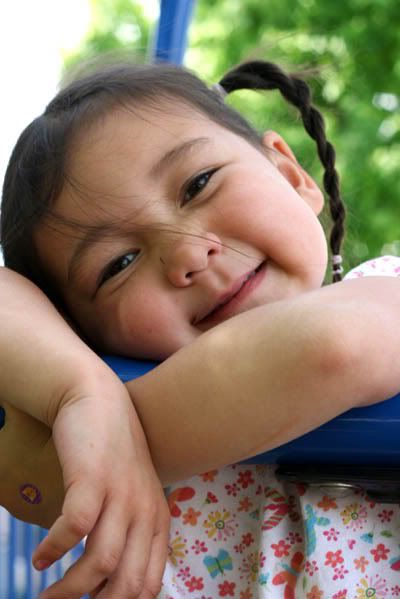 The "Cutest Sayings Award" goes to Mia, who says cute things everyday. Like today in church she said, "Trick or Treat, Let me eat!" Of course we love oldies like, "Look both waves" and "But, I love him" (talking about a neighbor boy). Or, "Look at my bras (she calls her non-existent chest, her bras)and "Was I rushin'?" after she says the prayer too fast. There is never a dull moment when she is around!
"Best Husband of the Year Award"
After seeing two members of Ben's family purchase Dyson vaccums, I have secretly wanted one. I mean, who wouldn't want a vaccum that sucks? Ben let me buy one yesterday and it is the suckiest vaccum I have ever owned and I am so happy. Ben definitely gets the "Best Husband of the Year Award", not just for that, but for making Mother's Day and my birthday so special.
So there you have it. Stay tuned till next year when we have the 2nd annual Porter Family Awards night. I'm sure everyone will be a winner!