Last week I posted a video that Ben made me for our anniversary. It was only up for a little bit because the music was disabled by You Tube. Anyways, if you want to look at it and listen to the song, "Just the Way You Are" by Bruno Mars you can check out my
Anniversary Music Video
.
This year Ben and I are celebrating our 9th anniversary! Time flies when you are having fun! I thought it would be fun to post some pictures from when we met to now.
Here is Ben and I at a single's dance. My friend Eric was really into Halloween and every year he would get a group of people together to dress up. We won 1st prize and I remember Ben being a big hit! I think he even won a prize for his outfit. I remember the ladies flocking around him.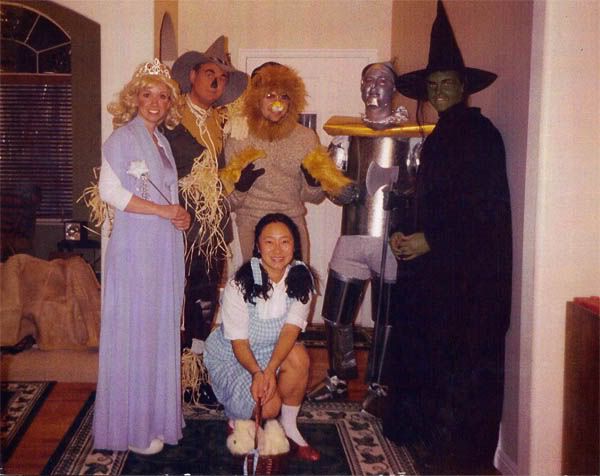 This is one of our engagement pictures. We thought it would be neat to include CJ. We even had CJ announcing the wedding on our invitations. Isn't she so cute?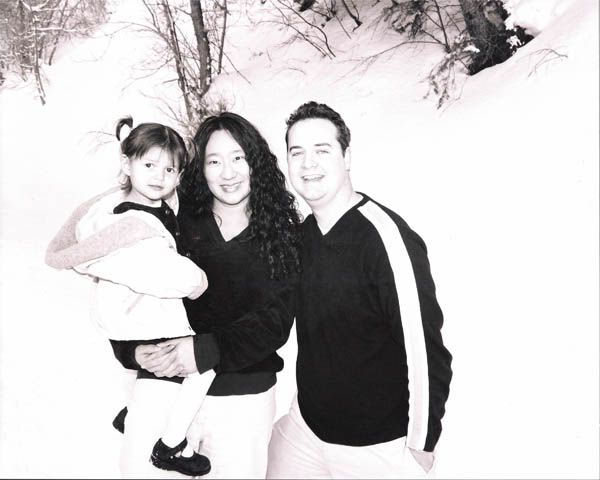 The happiest day of my life is next. We were married in the Bountiful Temple by his grandfather. I wore tennis shoes with my wedding dress and I LOVED my hair! Ben looked so handsome in his tux and CJ was the minature bride.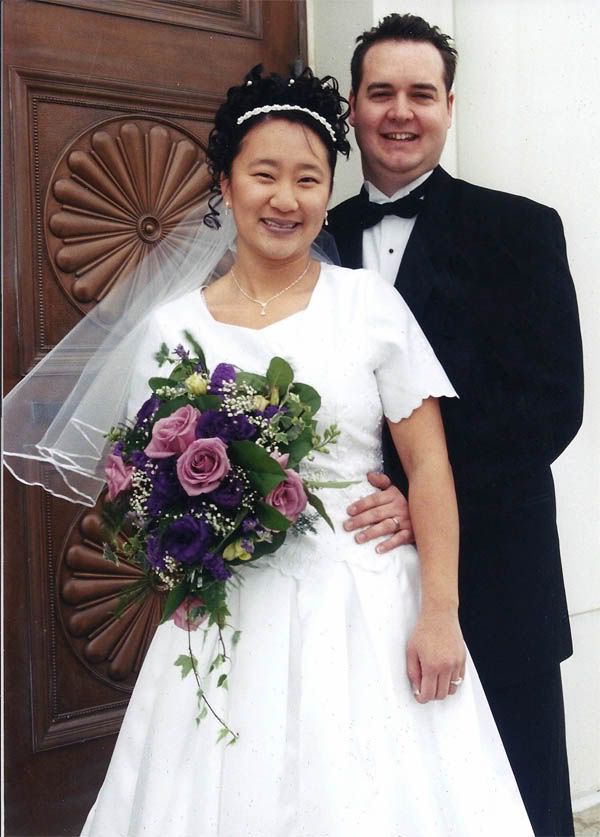 I thought it would be fun to post the next picture. 3 of his sisters weren't married at the time and everyone looks so young. His now 16 year old brother was only 7 and Andy and Sarah who have 1 child in the picture now have 5 kids each!
This is Ben and I shortly after we were married at one of his Advanta Christmas parties. Ben worked at Advanta for a year or so after we were married, until he decided to go back to school. He was a valuable asset in his department. He was just someone who answered phones and somehow ended up being sent to Philadelphia to introduce a new program to the company out there.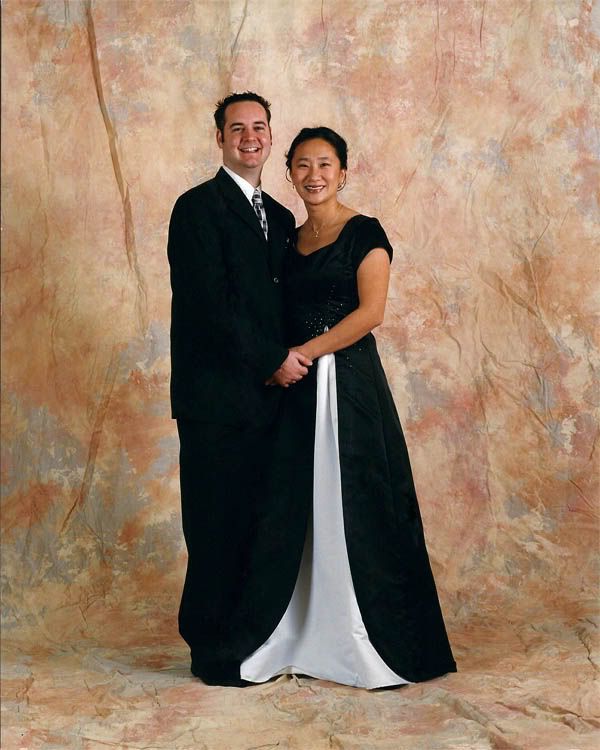 In 2005, after many struggles, a bad thing turned into a good thing and we were able to take CJ to the temple and get sealed. I also was able to adopt her. This is the second best day of my life!
On a side note, this past year while looking at CJ's birth certificate that I ordered after I adopted her, we realized that I changed the way her middle name was spelled. It used to be "Jayde" and I spelled it, "Jade". So now it is legally Jade and Ben says that just fine because CJ kept spelling her middle name without the "y" anyways.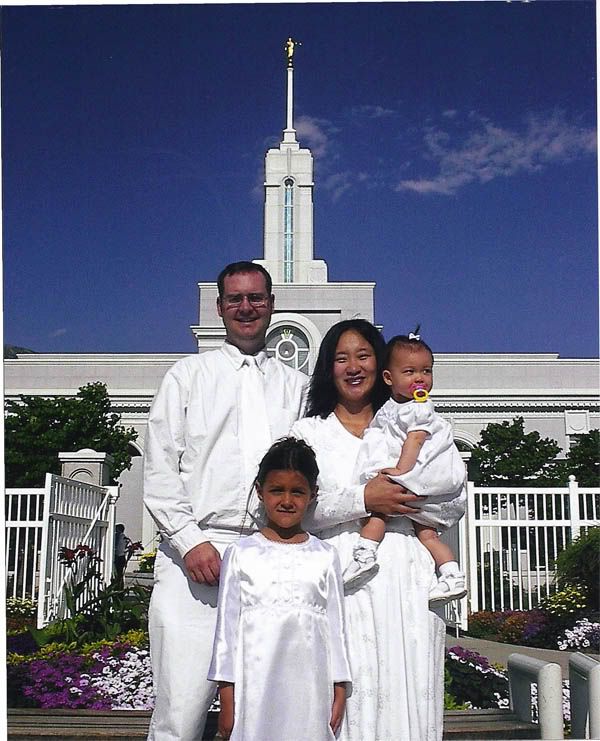 This was taken a few months after Xander was born. Ben wore his glasses all the time because he worked at UPS and it was just easier for him to keep them on.
This was taken a few weeks after we bought our first house in California! Ben was going through a "I want to grow my hair out as long as I can" stage and I was going through a "I bet I can grow my hair out to the middle of my back" stage. Neither Ben nor I made it. We both cut our hair within months of this picture.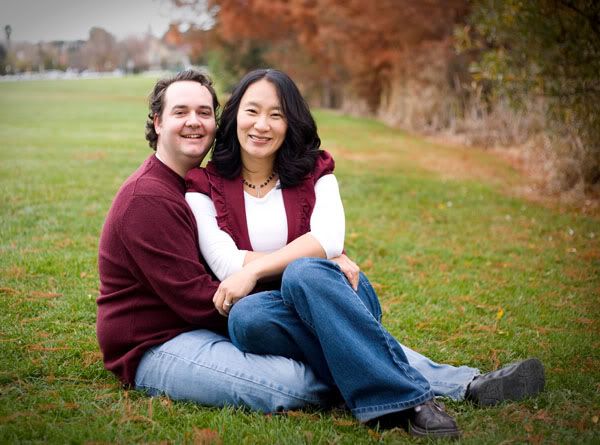 The most recent picture of Ben and I together. We've had a wonderful 9 years with so many good things that have happened to us. We've been through many struggles and tears that have made us stronger and better.
Can't wait to see what adventures are ahead! Happy Anniversary Ben!