Mia wanted a sleepover for her birthday. When it comes to sleepovers, I've learned from past experience, that I shouldn't focus so much on the number (the more the merrier?) but more the "who" I'm inviting.
Mia has two very good friends, who are very good girls, which makes things so much easier. Also, the fact that there were only 3 of them made things easier in some ways. Ben tells me it doesn't matter how many kids I have, I will work just as hard! It's true!
THE INVITATION
I did a horrible job photoshopping Mia in this picture but I thought, "Hey, they're kids!" and wrote the information on the backside and mailed the picture like a postcard.
CAMP SIGN
I had CJ design the "Camp Mia" sign which we hung on the door.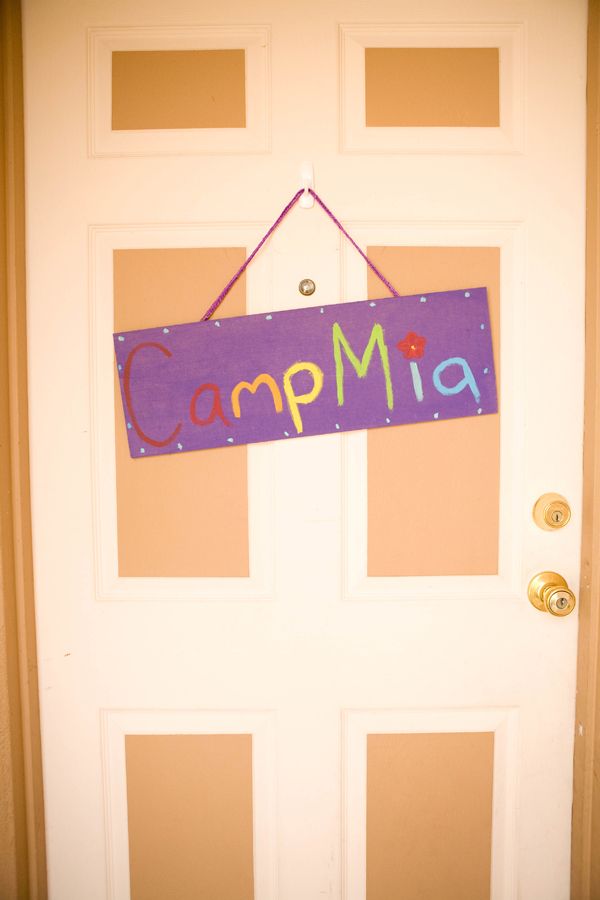 CAMP SCHEDULE
Inside our house, I wrote the camp schedule on a white board.
Nametags. . .
My oldest daughter was delighted when I told her that she could be a "camp counselor". We had her make herself a name tag and she greeted the girls as they arrived. She checked them into their tent where they unloaded their backpacks and sleeping bags.
Park Ranger Rules. . .
Then, they went and made their own name tags. I then had them come to the carpet and sit and listen to the park ranger, who was Xander. He told them the camp rules about keeping the fire only in designated areas, that they shouldn't worry about bears and to have fun!
We then went over the schedule.
CAMP GOODIE BAGS
I found these cute pink drawstring bags, that can be worn like a backpack at the dollar store. I filled them with all sorts of things.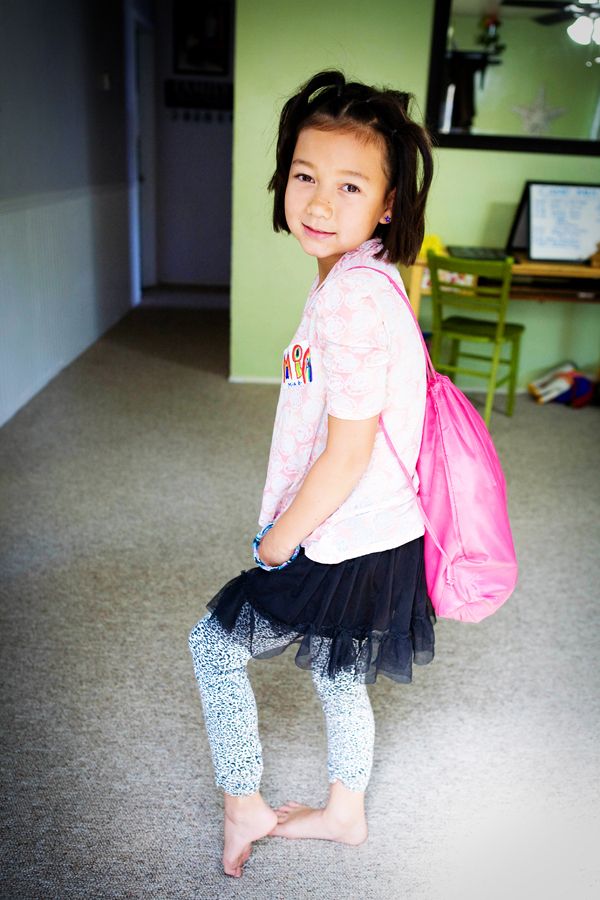 Goodie Bag Contents. . .
Flashlight
Waterbottle
Sun Visor
Sunglasses
Foam Picture Frame
Notepad and pencil
Lip Gloss
Candy
Pillow
CAMP ACTIVITIES
2. The first activity we did was making our camp t-shirts. I bought the shirts at the dollar store-score!
3. For snack time, we made edible dirt.
4. The girl's bejeweled their waterbottles and decorated their frames and visors.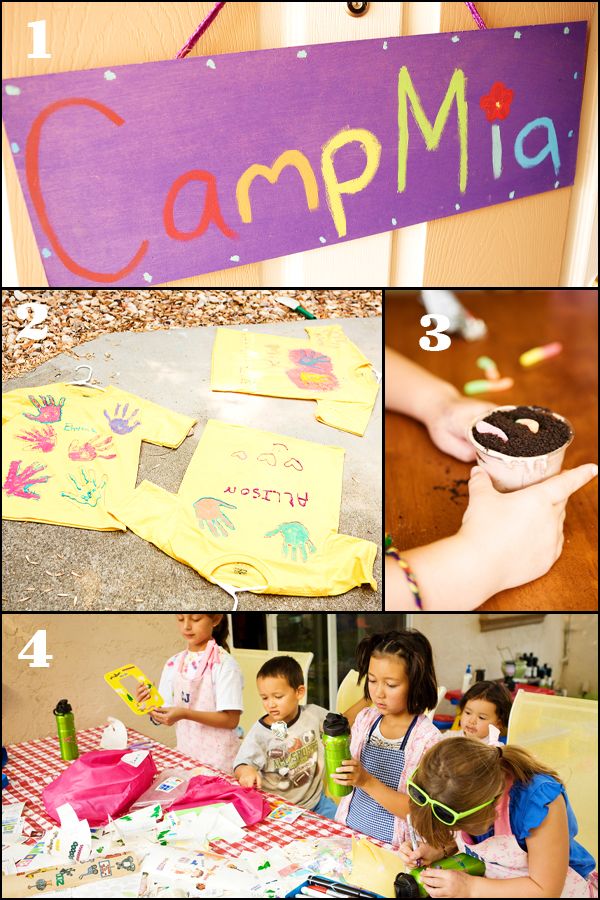 Pillows. . .
You can see my
previous post
on how to make the tie pillows. The girls just had to tie around the edges. As they did that I had CJ, teach them camp songs. This was perfect for her because she had just gotten back from Girl's Camp and has been singing camp songs for days.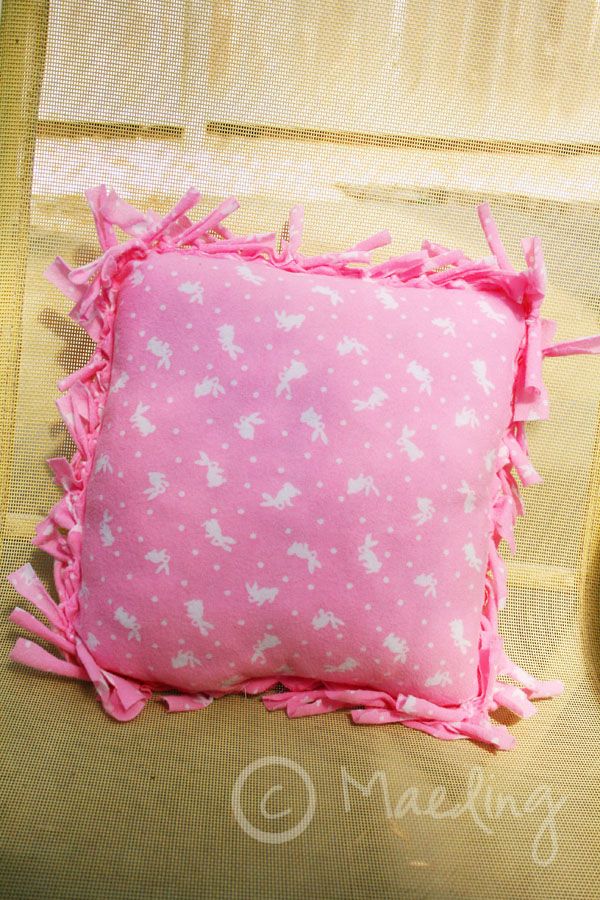 CAMPFIRE
The girl's helped Ben make the fire and they roasted hotdogs for their dinner and marshmellows for smores. One of the girls had never cooked a hotdog on the fire and was so amazed that you could actually do that!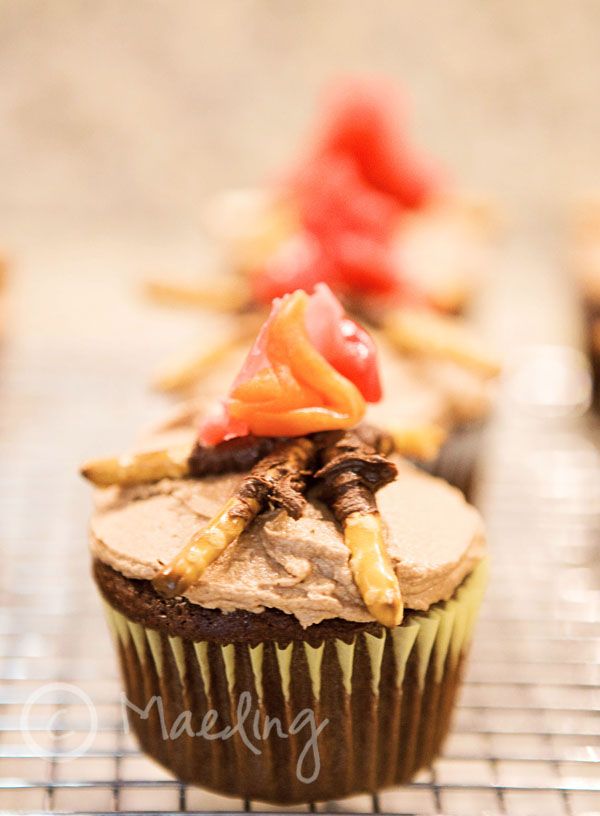 Ben had this great idea on how to make the cupcakes with a campfire topper.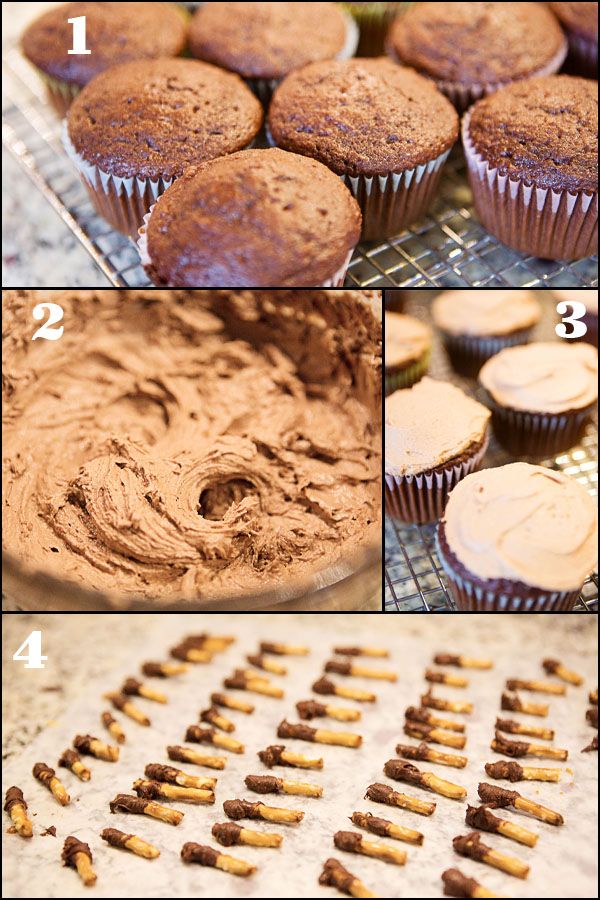 How to make them. . .
1. Make the cupcakes
2. Frosting-We made this yummy chocolate buttercream frosting
3. Frost the cupcakes
4. Take pretzel rods and break them in half. Dipping the tip in melted chocolate.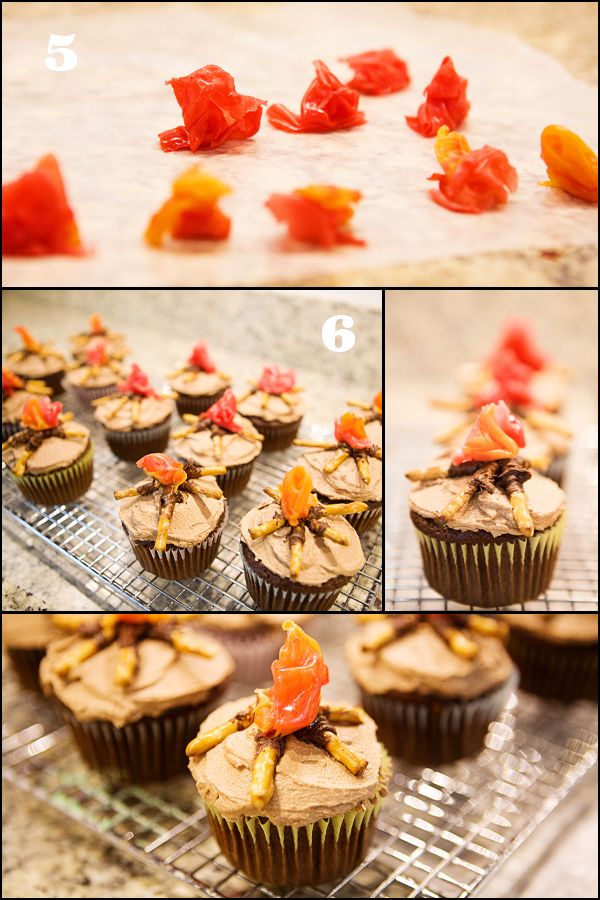 5. Using fruit roll ups, mold it into flames.
6. Place the dipped pretzels in a circle and place the flames on top.
Ben also thought of a super creative idea when we sang "Happy Birthday" to Mia. We took off the fruit roll up flame and replaced it with a candle so it looked like the campfire was really on fire!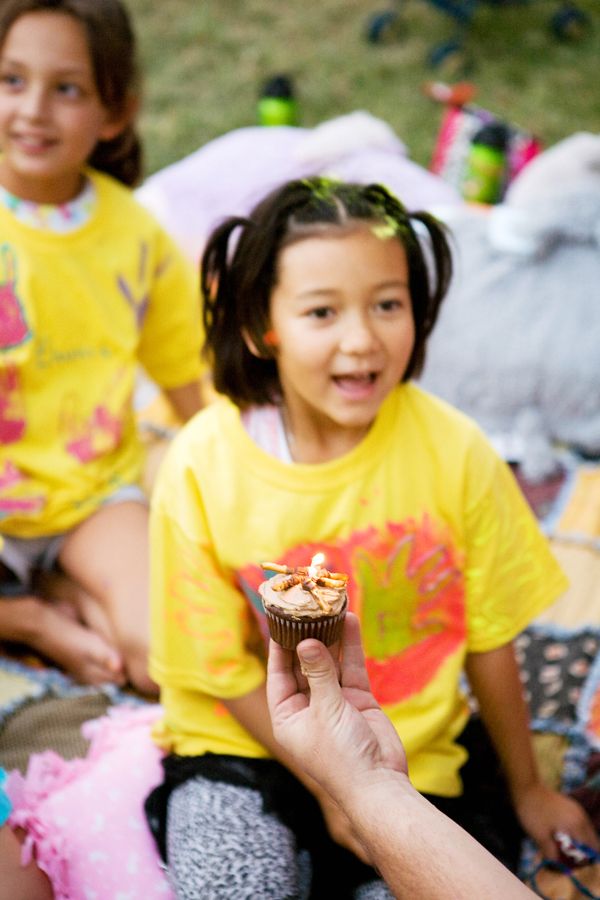 When it got dark, we projected a movie on the side of our house and the girls enjoyed watching the movie outside and eating their treats from their bags. After the movie, I had some leftover sparkles that I let them use.
We finally got ready for bed and all slept in the tent! Including me!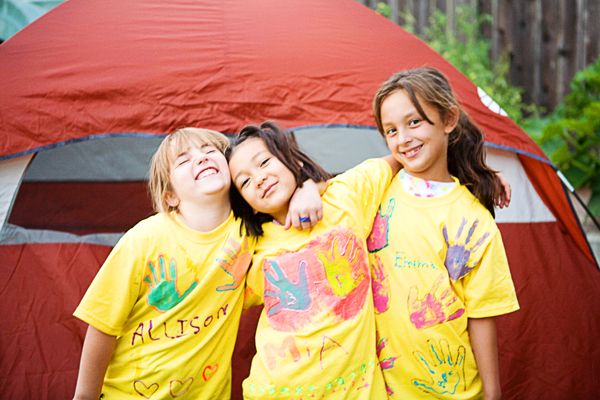 In the morning, we had pancakes for breakfast and then it was time to check out of "Camp Mia". I was ready to "check out" by then too!

I can't believe that Mia is 8 and that she will get to be baptized soon-September 8th!