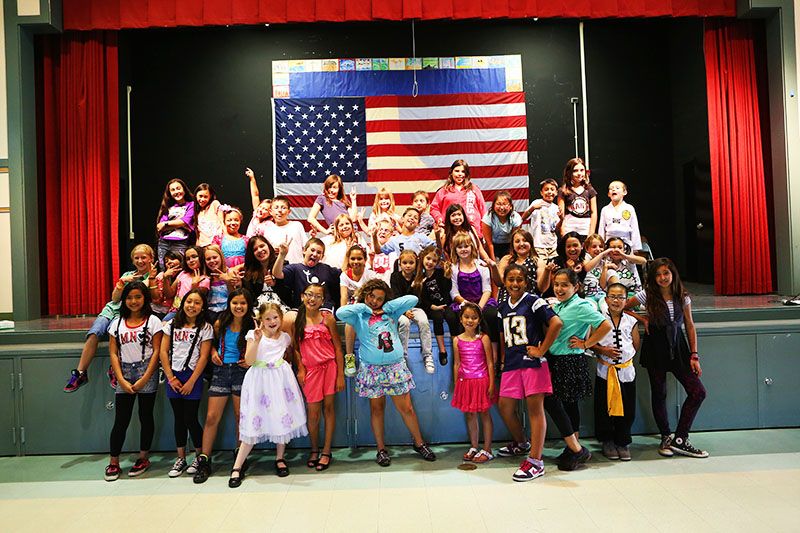 I was in charge of the Talent Show again this year. I was unsure about doing it again after having such a busy month of May last year, but somehow I got roped into doing it again. I'll tell you the best part of being in charge. . .it was having Mia and Xander participate. If you would have asked me a year ago if I could see Xander getting up on stage in front of the whole school and in front of an audience of parents, I would have said, "No way!" Or two years ago, could I picture Mia up on stage performing in front of a crowd, I would not have been able to.
Mia and Xander are somewhat shy kids. They get nervous in new situations and take awhile to warm up to people they don't know. Xander told me he wanted to do the talent show this year and I couldn't believe it. Last year, a young boy did karate and chopped a piece of wood in half. Xander was so amazed by it that he wanted to do the same thing. I found a fellow classmate who was interested in doing Kung Fu and I asked his parents if we could combine the acts. I didn't know how interesting an act I could come up for Xander alone, but I had an idea how I could make it more interesting with another person.
So the whole act was Xander and his friend trying to show each other up with their moves. Xander doing Tae Kwando and Aryan doing Kung Fu. Then at the end, they decide they are both pretty good and decide to do something the same, which was chopping the wood in half. Xander had trouble during the school performance but for the evening, had no trouble. In fact, you'll have to see what he does during the evening one. He steals the show!
Mia and her friend Allison did a gymnastics routine last year and had first decided to do something similar this year. When they got together the first time, the gymnastics routine turned into a dance. Allison wanted to do the song, "Call me Maybe" and Mia wanted to do "Radioactive". They have opposite taste in music. Mia decided that they could do "Call me Maybe" and here is their dance. This is actually the second time, during the first time, the music cut off abruptly for no reason. I felt I needed to give them another chance on the stage.
I was so proud of my kids doing something that was hard for them. I think they had a fun time and even though I won't be in charge of the talent show next year, I think my kids will participate. I am happy that I was able to help them accomplish something like this.