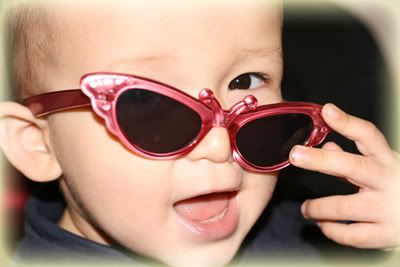 I know for a fact that after 11:00p.m., the rules for what is or can be "funny", no longer applies. Ben and I have experienced this phenomenon many times and therefore would like to share our findings with our friends and family. Here is an example: Last night at approximately 11:10 p.m. Ben and I had a dance a thon without any music. Ben demonstrated many dance moves, but more memorably, how to do the "Puff Daddy" dance. Now, in the earlier hours of the day this demonstration would not have been received with the same enthusiasm and laughter as it would after 11:00p.m. In fact, if done in public, I am sure that he may be ignored or even labeled a "nerd".
Here's how to make anything funny after 11:00p.m.
1. Make sure you have a heavy intake of sugar just prior to 11:00p.m. With Ben and I our choice was gummy bears. Not lethal in large doses.
2. Start by saying anything like "your mama wears combat boots". If you instantly begin laughing, you know you are in the funny zone.
3. Do dance moves from the 80's to kick off the night and enjoy being the stand up comedian you know you are and that others may not.
So go ahead, try it. You may find that you are funnier than you think.
Here are some pictures of my favorite little man that I took with my new lens that Ben got me.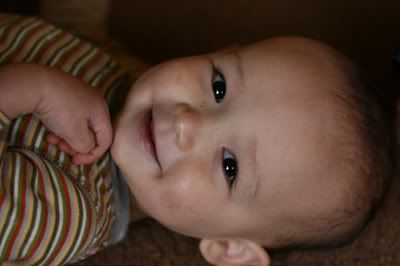 Don't let his cute looks deceive you. His nickname is "The Destroyer" and he lives up to it.