We found a new place to move into. It's a flat in a victorian house, has 3 bedrooms, 1 bath and washer and dryer hook-ups (yipee!). We had to sign the contract now, so unfortunately we have two rent payments this month because the apartment we live in now, the lease is until the end of July. The good side is that we have a month to move in and can take our time.
Click Here to see a slideshow of the inside of our new place
For those of you who don't know, our church(ward)decided to be in this years Fourth of July parade. The committee recruited Ben to help out. He ended up designing the float and also lead the construction on it. He worked so hard these past few months and we have barely seen him this past week. All of his hard work paid off when everyone saw the finished product.
The float represented Alameda with the victorian houses and one of the draw bridges and at the same time it also represented the church with the temple and our church building.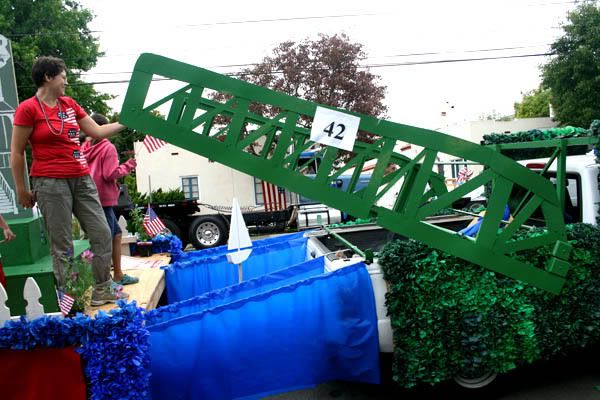 The whole theme was "Families, living, working and serving in Alameda". The theme of the parade was "Clean and Green" (there's California for you) and of course, they had to add that to our description of the float.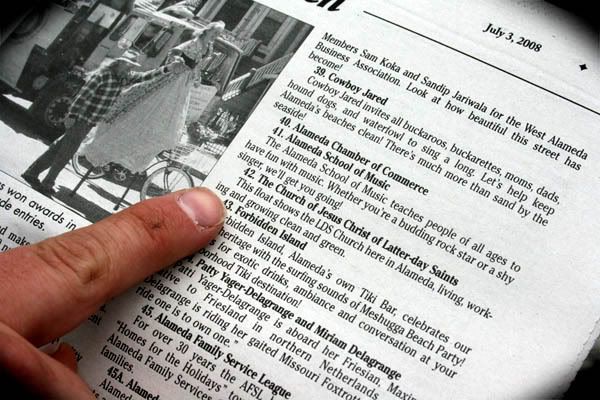 Our float was actually one of the only "true" floats. Most of the parade consisted of electric cars decorated or trucks with bands playing in the back. We really did stand out and received so many compliments.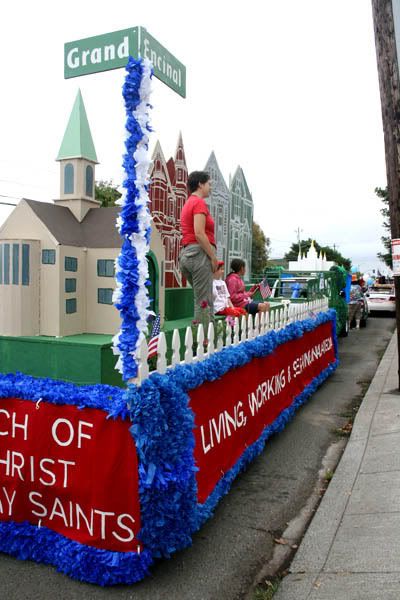 Ben created a model of the Oakland Temple, which he was a pro because he had made a paper model for his parents of the same temple.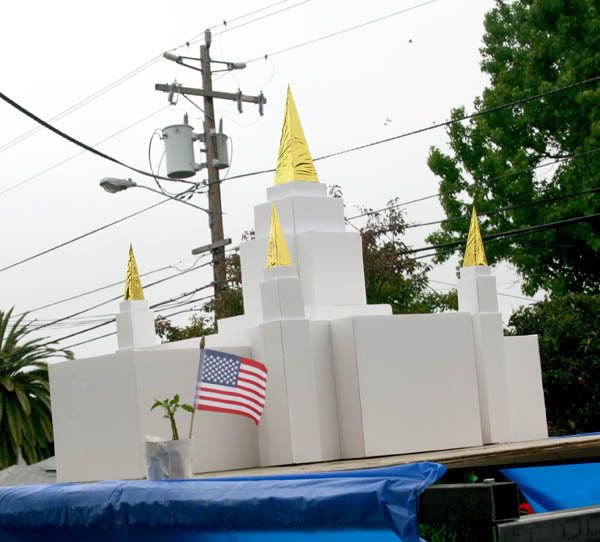 It was a great day. Xander was especially good and sat through the whole parade chowing on candy.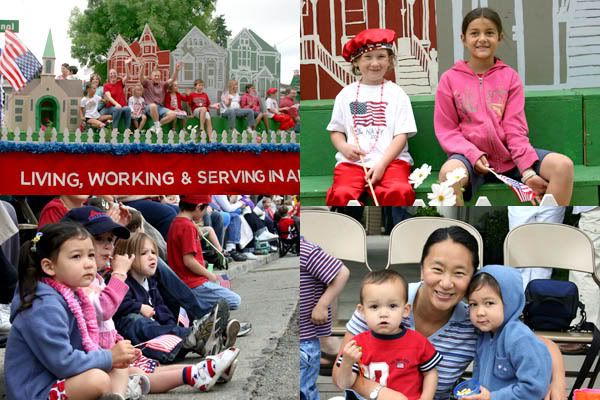 Because of a long drought, and zillions of fires all over California, private fireworks were pretty much outlawed. CJ was bummed that we didn't go see the fireworks either. Ben had been up since 5:30a.m. putting the final touches on the float,and I was so busy planning a BBQ later that day that we were exhausted by the end. So we gave the kids light sticks and promised fireworks at our Disneyland trip next month. Here are CJ's fireworks.