Once upon a time, there were three kids who had a wonderful Mom and Dad. One day their fabulous Mom said, "Let's go on a ferry ride." So the three kids and their two neighbor friends went on a ferry ride. The moms were especially happy because it just happened to be "Save the Air" day and public transportation was free. "Yipee!" said, the moms. "Yippee!" said the kids. And they were off.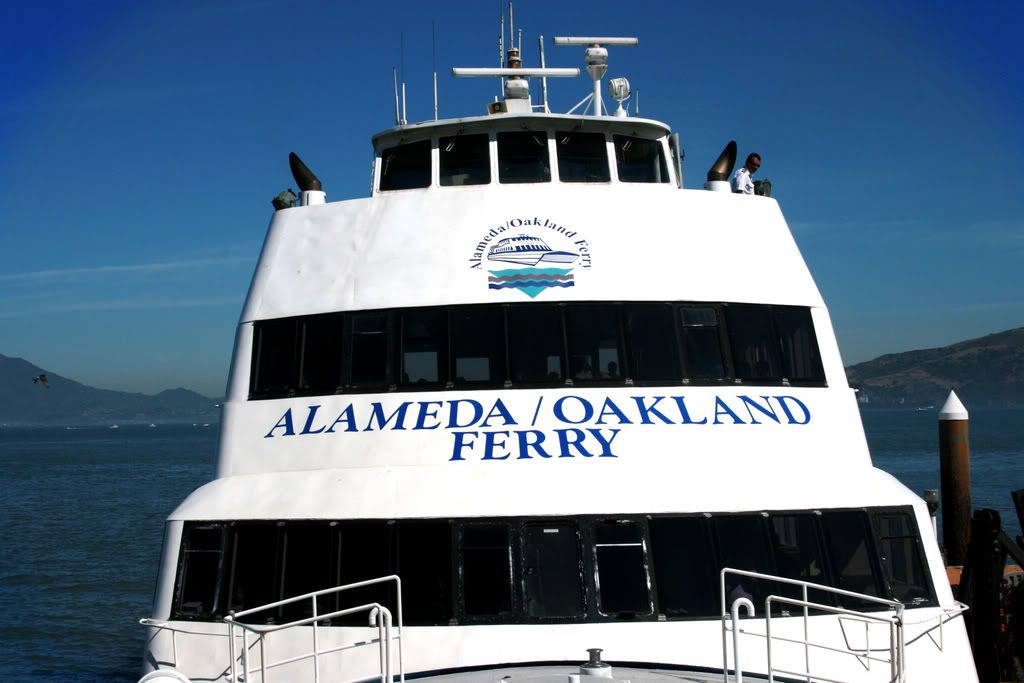 On the way there,all the kids rode on the second floor. They decided to go to a familiar land called San Francisco and the ferry ride was rather short from their homeland of Alameda. "Is that all?" asked the kids. "That's all" replied the moms.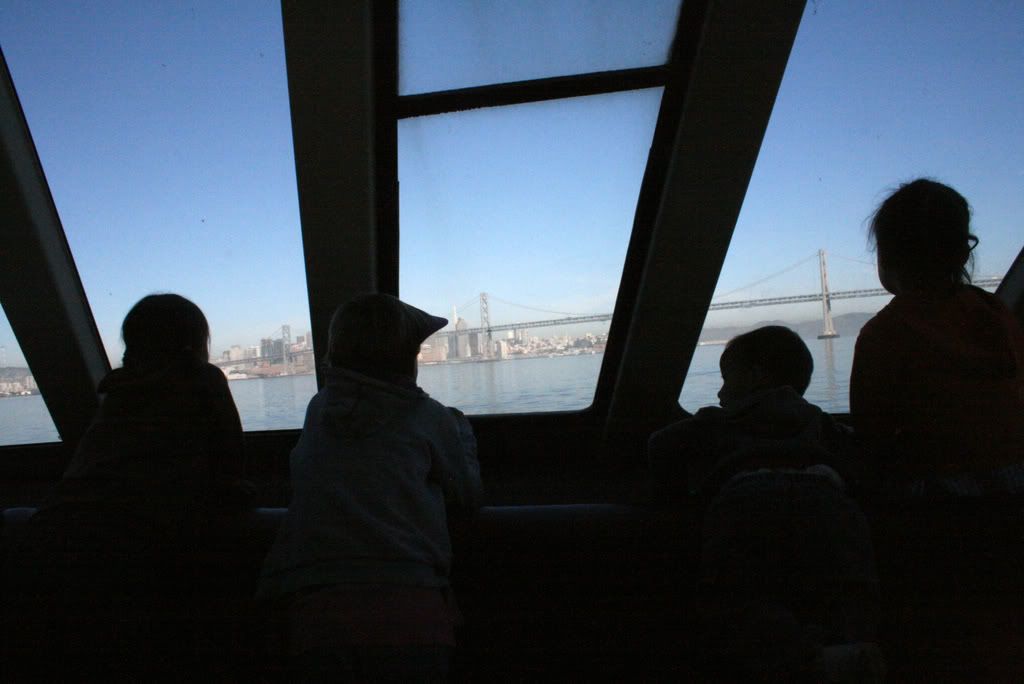 Everyone enjoyed looking out the window and seeing where they were going."Yippee!" said the kids.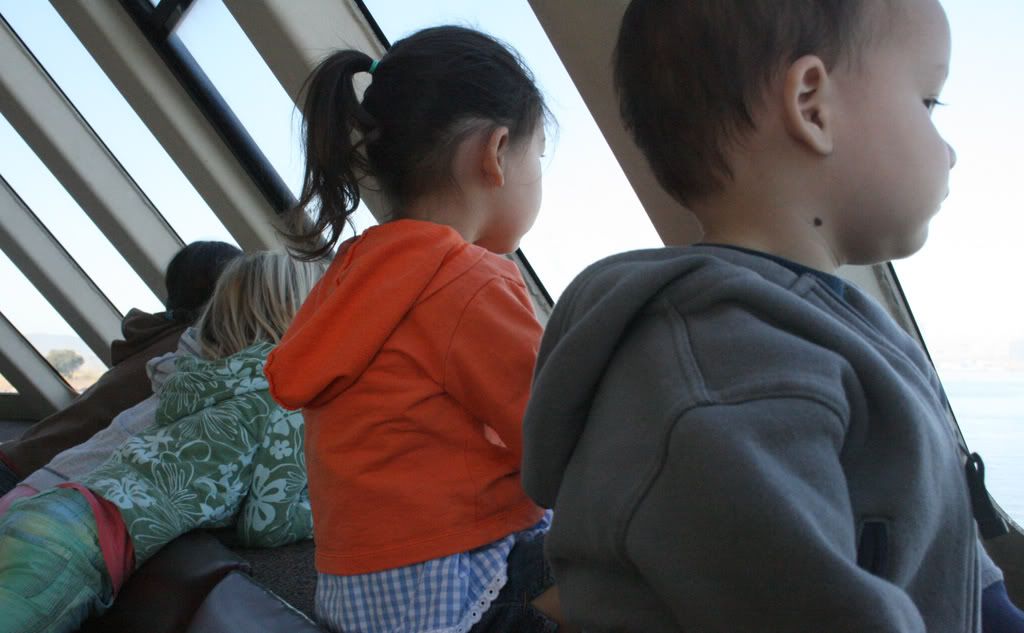 When they got to San Francisco, they didn't have much time because when the clock struck 12:00, all the "free" would disappear and they would have to catch the nearest departure at 10:15. "Woah!" said the moms.
The kids and their friends had fun walking around the beautiful land of San Francisco and looking at the sea lions. The moms brought snacks for the kids to munch on and to occupy the littlest one. "Yippee!" said the kids. "Phew" said the moms.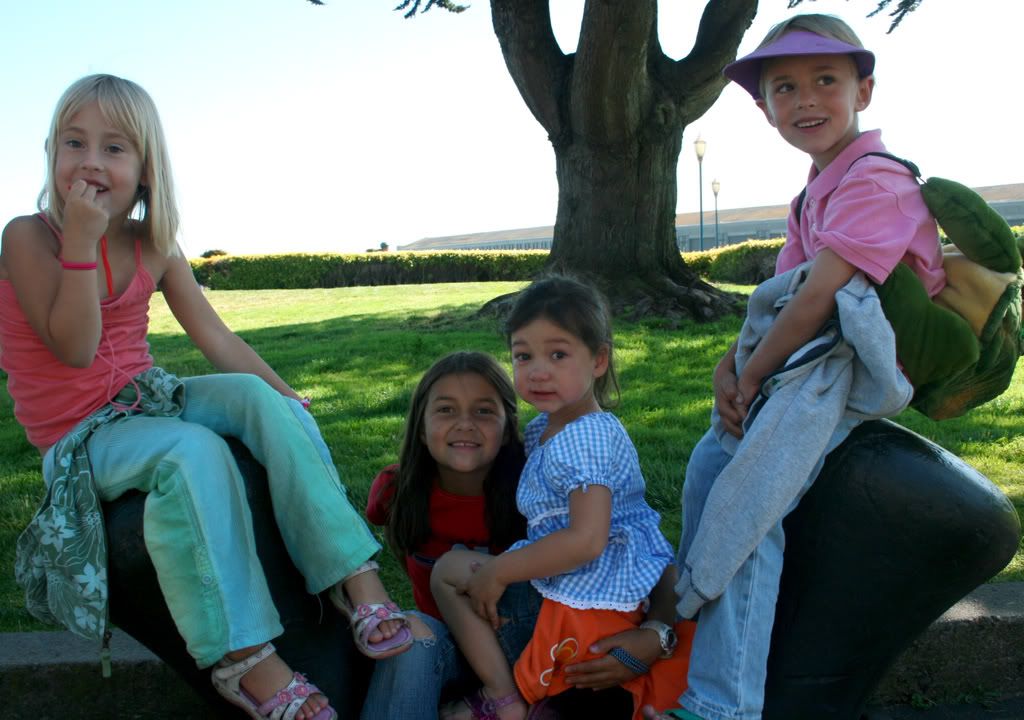 On the way back on the ferry, the kids and their moms went to the very top of the ferry and this is what they saw. "Oooo", said the kids, "Ahhhh", said the moms, "Ohhhh" said the other riders.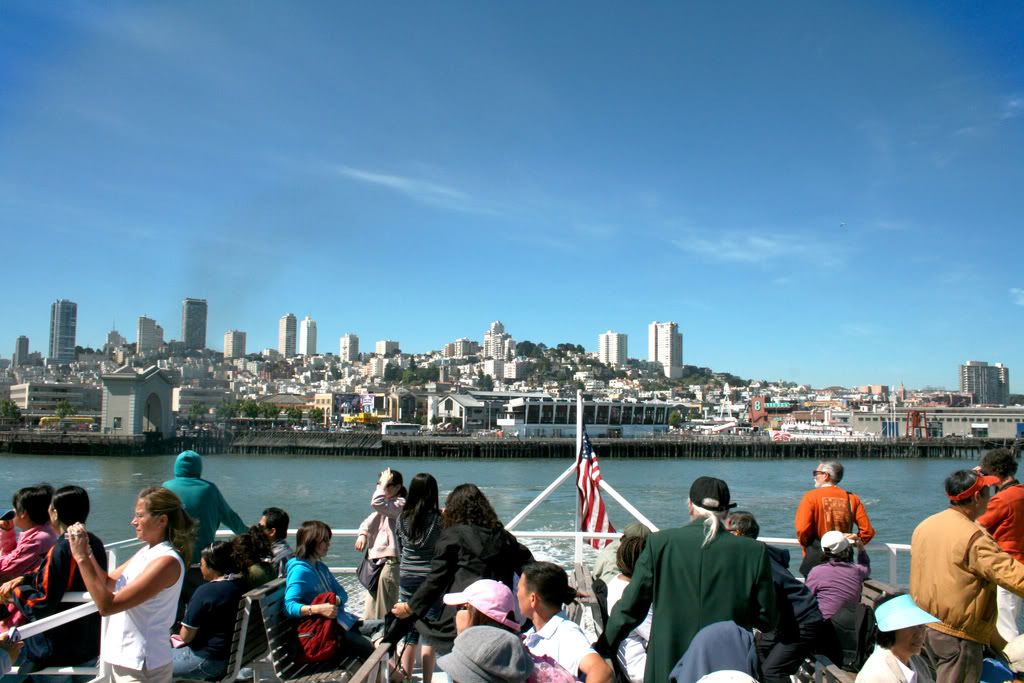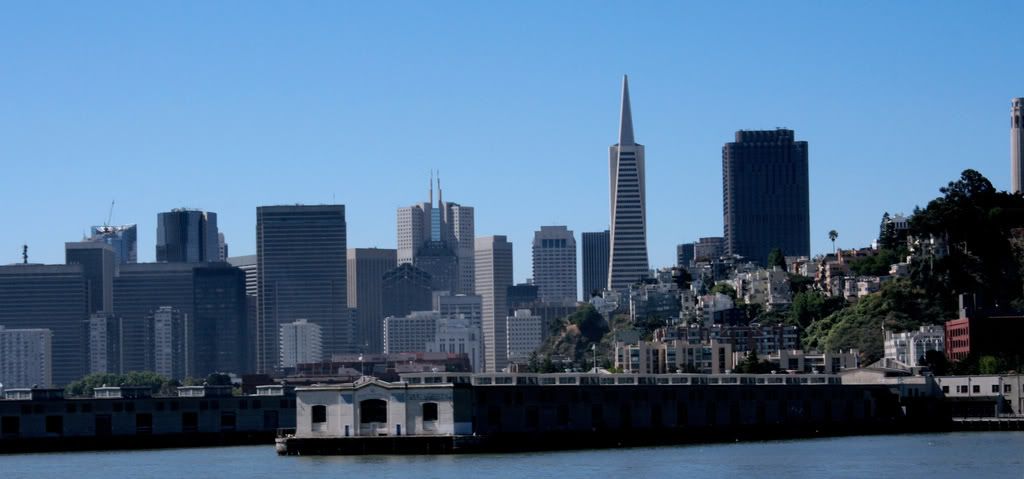 The kids had a fun morning riding the ferry and the moms were happy, yet exhausted. "Yippee!" said the kids. "Yawn" said the moms. The kids and their moms went home and lived happily ever after. The end.
In other news:
Ben is working tirelessly on the Fourth of July float that our ward is doing. He is pretty much leading the construction part and the float is looking fabulous.
CJ is so popular that a train of kids will come knocking on our door to see if she can play several times a day.
Mia can read the words "to" and "the" and is learning more letters and sounds. She is also looking for "little" friends to play with. Mom is going to find some playdates for her.
Xander is talking like crazy and repeating words back. His favorites are "I do it", I good boy", and "Me, Me, Me,". He loves books and will read them and carry several around all day.
I am occupied most days with hunting for apartments. We are looking in Alameda-though the pickin's are slim in our price range. We are also looking outside of Alameda in Walnut Creek, Lafayette and Pleasant Hill.