BEN'S WEEK HOME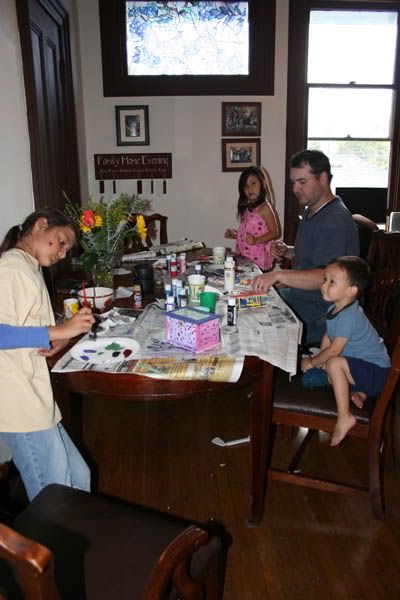 Ben was able to take off work for a week after Zoey was born. The kids had so much fun with him. They went to the zoo, park, had slurpees, candy, Burger King, watched more TV than
I
would let them, went to lots of stores and did painting projects. Ben even got a makeover from Mia, which I wished I had gotten a picture of it. I'm surprised the kids still like me after their week with their Dad.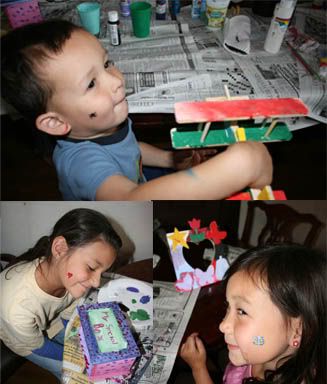 Ben was a huge help to me and I'm glad he had some time off to spend with us, although, I told him that we save more money when he goes to work!
HAWAIIAN CAMP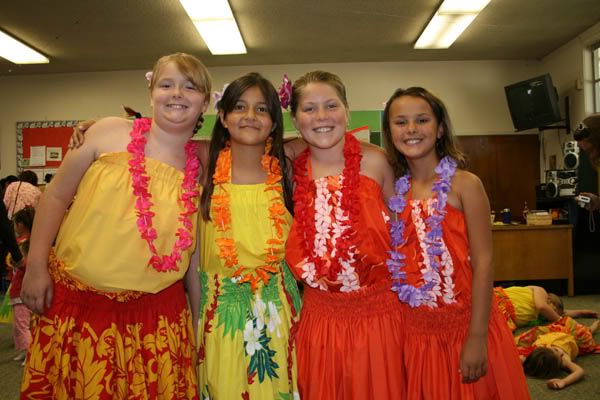 CJ went to Hawaiian camp with a few girls from the ward. They learned about the culture, ate some Hawaiian food, learned some dances, and some Hawaiian words. On the last day, they had a performance of the dances that they learned. CJ looked so pretty and very Hawaiian!
MOTORAMA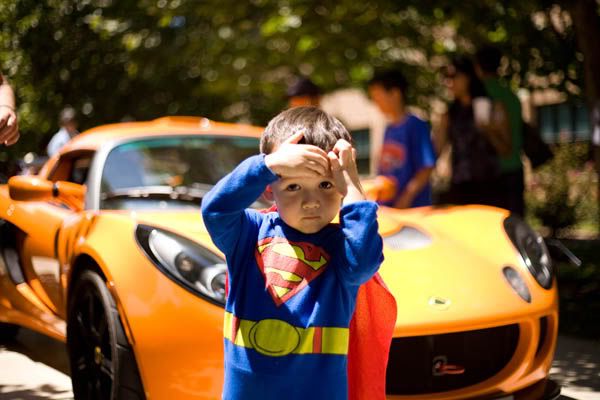 Yesterday was Pixar's annual Motorama. Every year the employees get to show off their vintage cars and celebrate with a huge BBQ and listen to a live band perform. Jay Leno even had a car there but we didn't find it.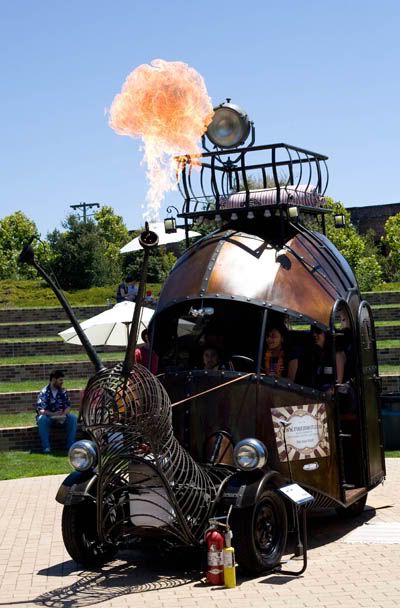 They also had this
thing
. I say
"thing"
because I really don't know what it is or its purpose. It is a metal snail that blows fire out of its antennaes. I think every party should feature a fire blowing snail, don't you?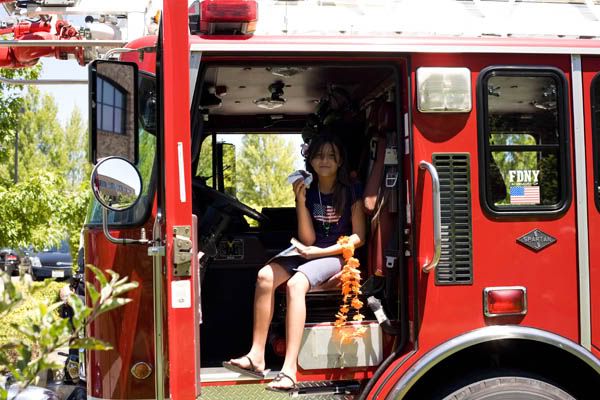 The kids had fun climbing in and out of the fire trucks and eating icecream. I had fun getting out of the house, as this was my first attempt getting all four kids to a destination on my own. I was constantly counting my kids to make sure I had everyone and I couldn't figure out our new stroller but other than that, I think I did okay.