Here are some more details for anyone who is interested. I'll try to keep it short and include lots of pictures.
I started having contractions at 8:30 p.m. Friday night. We left for the hospital around 4:30 a.m. on the 4th. When they checked me at the hospital I was dilated to a 5 and my contractions were coming every 3 to 5 minutes. Zoey was born at 8:56 a.m. with just 3 pushes. Yes, they always tell me that I was made to have babies.
When Zoey came out, they immediately handed her over to me even before they cut the cord. They also let us hang out in the room for a couple of hours and didn't rush us. I kinda liked that.
Zoey has a bruised face because she was so big or because she is part smurf. This picture makes it look worse than it really was, but you can see her weight clear as day!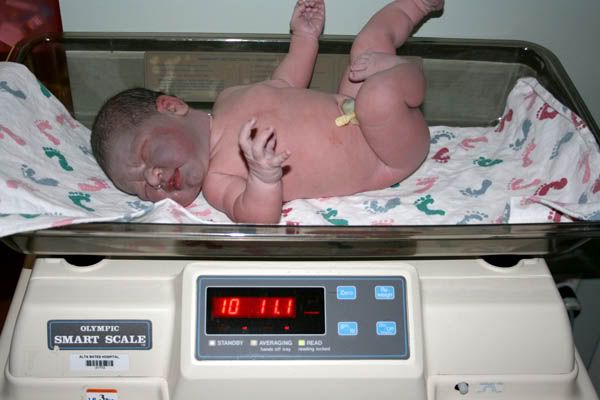 I didn't need any pain medication afterwards. You would think with a 10 lb baby I would need something!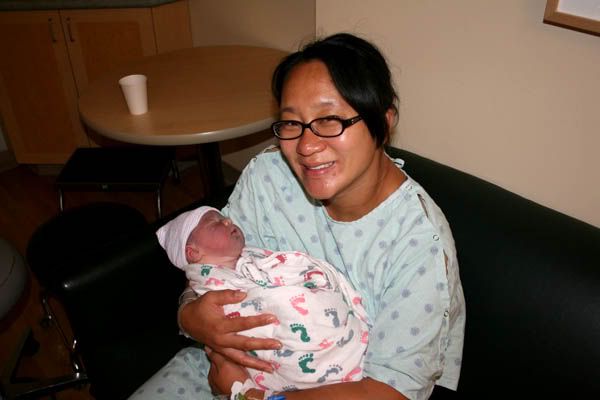 Here is the real picture that Ben photoshopped from the last entry. He tricked alot of people.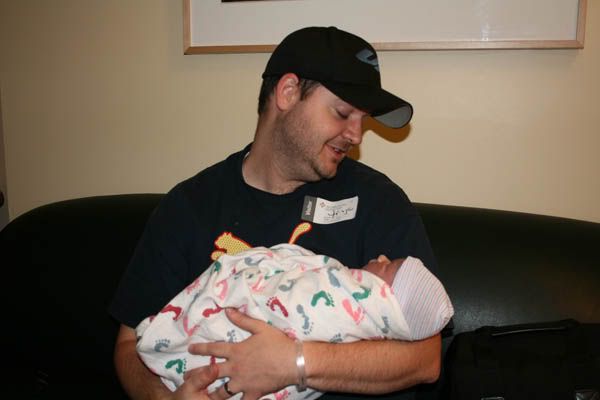 I can't believe he even tricked his Dad!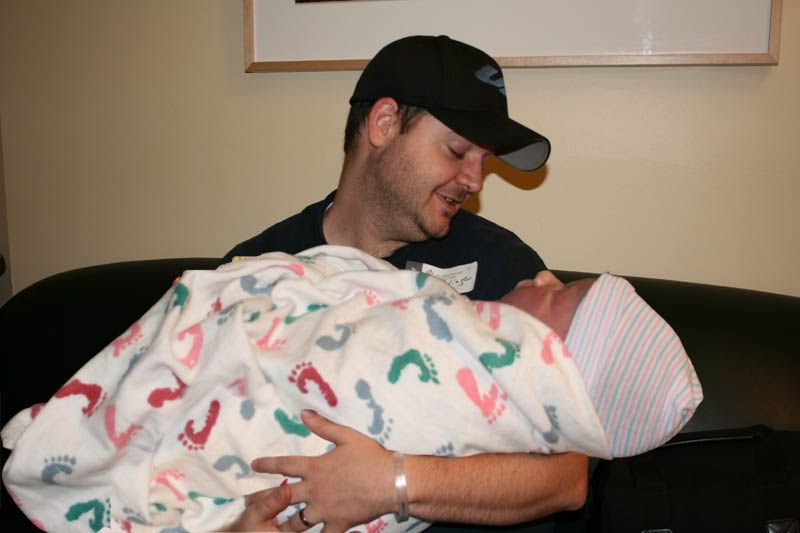 My friend brought the kids over to the hospital. Mia and CJ held Zoey but Xander was too scared. He didn't want to touch her.
When we got home he gathered a little more courage and decided that he really likes her.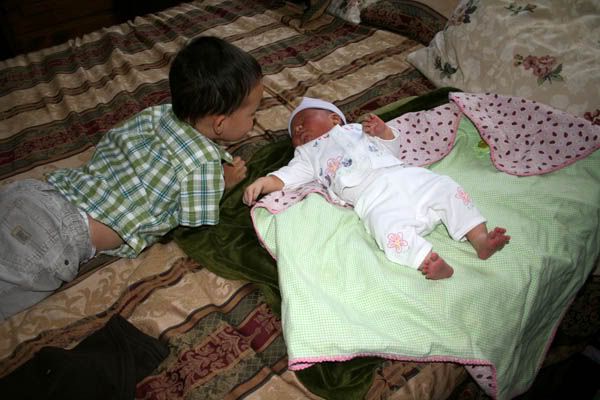 So I think Mia is the most interested in everything about Zoey and what is happening all around her. Her first reaction when she saw Zoey's little toes was, "How do you paint those?" She was really concerned.
She saw me breastfeeding Zoey and was so curious as to where Zoey was eating from. When I explained to her she says, "I have nipples. Can she suck on me?"
CJ tells me, "I'm so glad you had Zoey. She is SO cute!" Zoey will definitely be loved in this family.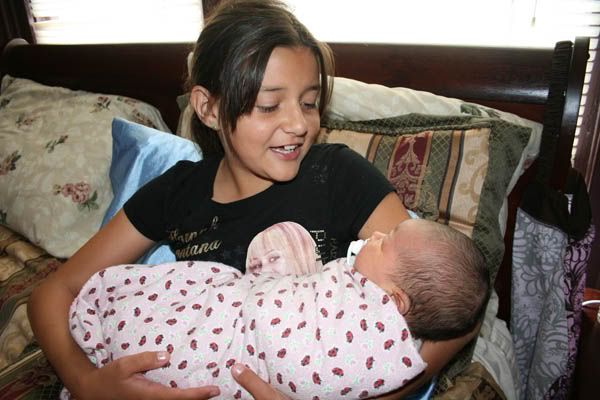 I have to post this picture because Zoey looks huge for a newborn in her carseat. When we were at the hospital loading her in the carseat we had to adjust it to the next level up.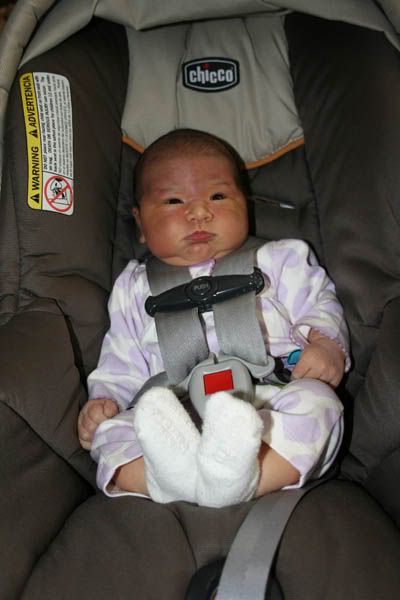 We love this little girl!