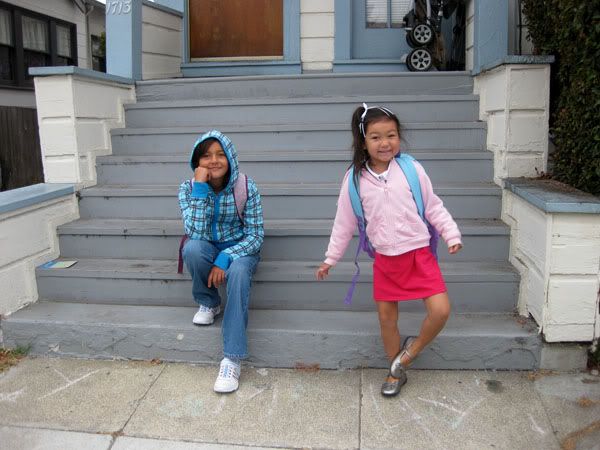 Sometimes I think I am more excited for school to start than my kids! Some parents have a hard time when their child goes to school for the first time. For me, I'm just the opposite. I'm the parent pushing their child out the door telling them to have a great day.
Mia is shy at the beginning and has a hard time with change and new surroundings. I was kinda worried about her handling the new situation. Her Dad gave her and CJ a blessing the night before. She woke up early all by herself and was all excited. I thought to myself, "This might not be as bad as I expected." By the time we reached her classroom door, she realized that she didn't know anyone and started to get teary eyed. I left watching her cling to her teacher's leg.
CJ on the other hand, took off before I could give her a hug. I had to tell her to come back and give me one. She had a great time reuniting with friends.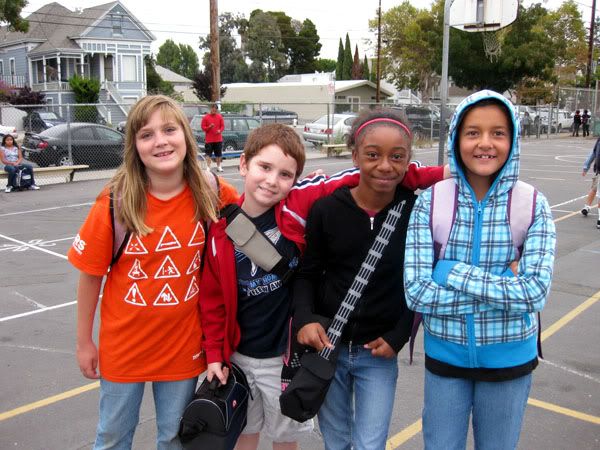 I thought Xander was going to give me a hard time once he realized his sisters were gone. When Mia was his age she had a hard time when CJ went to school after the summer break and since they are alike in alot of ways, I thought he would do the same. He didn't to my relief and was very cheerful. He saw me taking pictures of Mia and insisted that he get his picture taken too!
When I picked Mia up from school, she was all smiles. Since then, she has only broken down one other time when I was out of town for her Dad. Today, I forgot to pick her at the right time (short day) and she was perfectly fine and didn't freak out. She's doing great!