Some of my favorite sayings or things about Xander. . .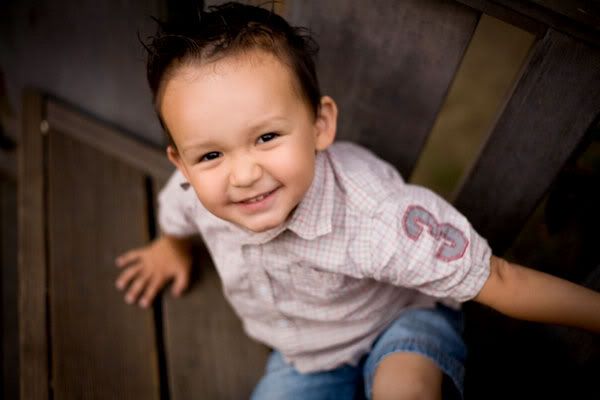 Xander: Oooww my tummy hurts.
Me: Xander, what does your tummy feel like?
Xander: Green.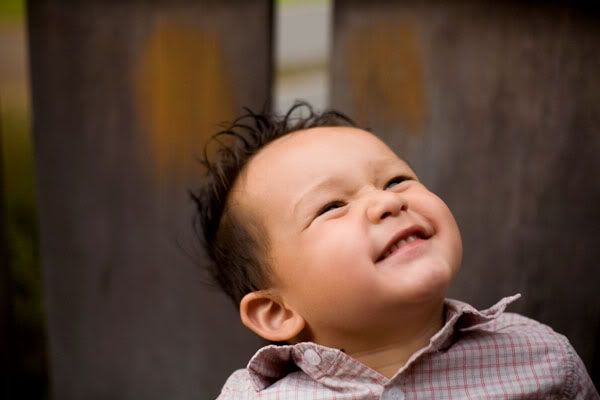 I got water in Xander's eyes and he said, "You got water in my eyes, say sorry." Xander does this alot. He tells me what I should say.
Yesterday, I was doing something but promised that I would play with him after. He instructed me, "Say, Xander I done."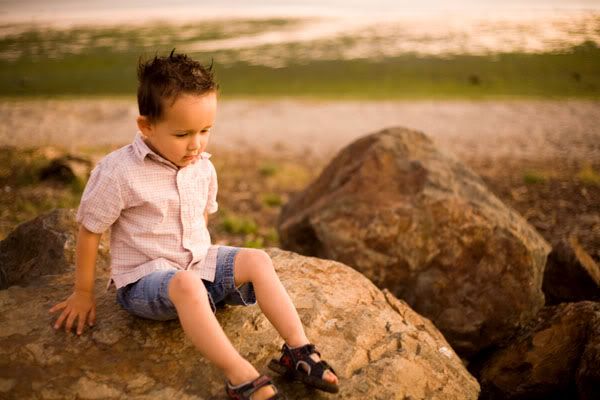 Today we were picking up Mia at school and he said he hurts (because he doesn't go potty when he should and holds it) and pulled down his pants to show me where it hurt in front of all of the parents. I quickly told him to pull up his pants and searched for a restroom.
Down the hall I spotted a "boys" restroom and thought, "Oh, Xander's a boy" and walk right in. There are urinals there and Xander goes potty standing for the first time. Another boy walks in and says, "What the heck?" My first thought was, "Oh, must be because my double stroller is in the doorway." Then it occurred to me that I was a girl in the boy's room. What the heck was I doing there?
Xander exclaimed as we left, "That fun!".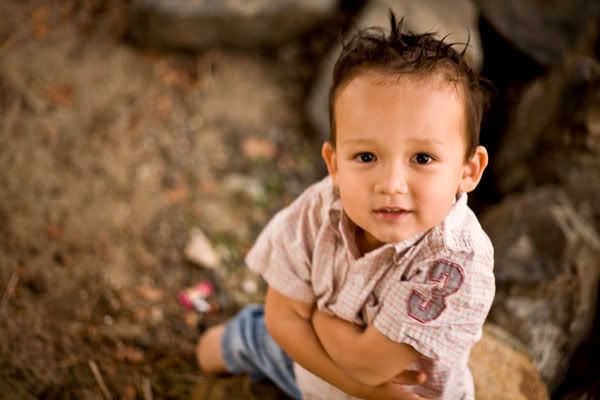 Xander was sitting too close to me, almost on top of me. I said, "Xander, you're sitting too close." Xander says, " But I yuv you. I yuv you." It was too cute. Guess who won?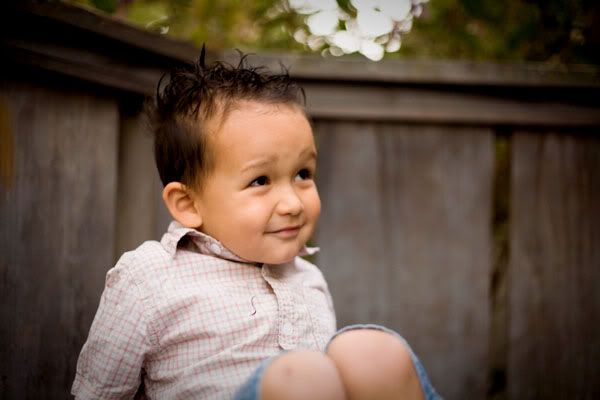 He has tons of swords and recently got more from his birthday. He got this really cool one from Disneyland that lights up and a light saber on his birthday. The other day he said to me, "Those my favorite light sabers, ever!"
One day Xander put his arm around my shoulders and said, "Dad need take picture of us. You my best friend." I heard him singing later, "Take a picture of my best friend. . ." It's a song from Imagination Movers (his favorite show).
Yesterday I took him out and took some pictures of him. I was very limited on light and only had a short time. I'm not completely satisfied with the pictures. I think I'll take him out again.
He was like Mia when I took her out. She kept posing everytime I took a picture of her. It was hard to get anything candid. Besides posing for me, Xander couldn't stay still for a second. Like the picture above, his arms kept moving and all I heard out of his mouth was something like this, "ahh lalu lalu ahh grrr lalu lalu". How do you type boy noises?
Or I would get pictures like this:
Xander's new thing is bee boppin'. He saw someone do it on the "Electric Company". So every now and then we hear Xander go "boo pa chu boo boo pa chu wikki wikki" (Man, typing sound words is hard). I love the "wikki wikki" that he sticks in it. You also get a saliva shower if you are anywhere near him.
Xander is my little man and yep, we're best friends!