weighing in at a woppin' 13 lbs. 13 oz. is
Zoey "The Sumo" Porter
. Off the charts in height and in the 92% for weight!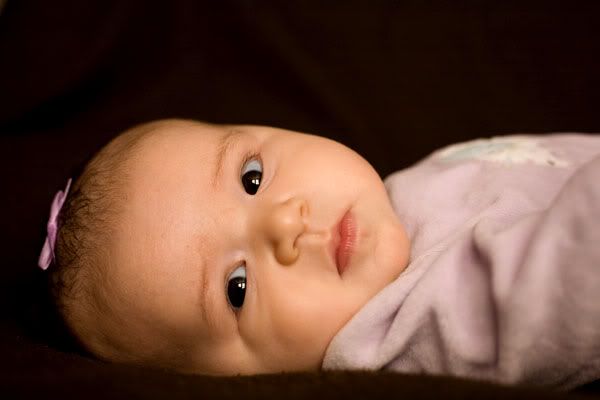 The doctor was so surprised at how developed her motor skills were. Just another over-achiever Porter. She is constantly trying to sit up and she laughed for the first time last week.
The cutest thing ever!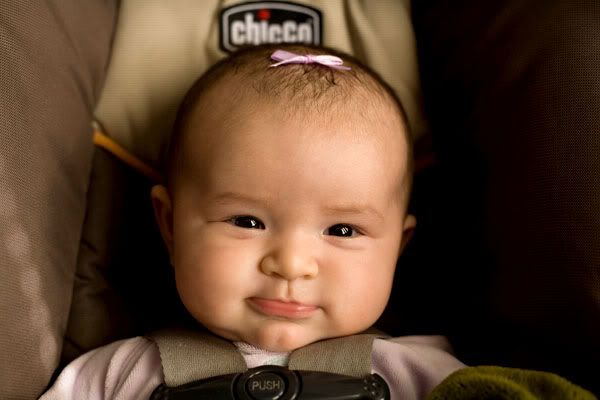 What a cutie!