On Saturday, we planted our garden. It's small, but that's the way we want it. When Ben and I were newly married, we rented a giant basement apartment and the owners let us plant a garden in their backyard, which was enormous. We had enormous plans and planted everything we could think of and guess what?
Nothing grew.
So this time around, we are thinking the simpler the better.
The kids had tons of fun helping. They loved all the little or I should say big critters we found along the way.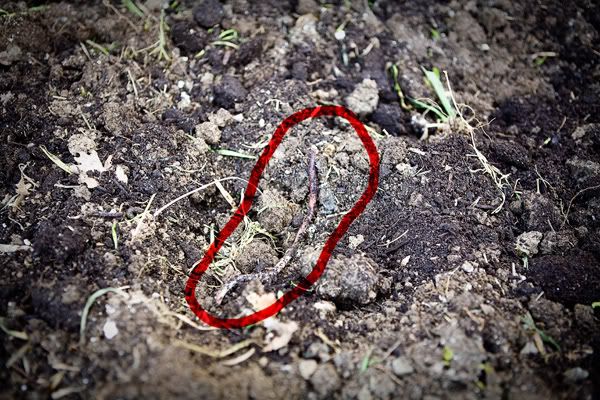 I don't know if you can tell from the picture, but it is seriously over a foot long!
We hope that our plan works out this year and we will have something to show for it at the end. We also plan to plant some pumpkins for the fall, which Xander is delighted about since he wants it to be Halloween everyday. I wonder whose son he is?
I also buzzed Xander's head for the first time. I tend to like hair on my boys, but since Ben did it recently, I thought I would give Xander one. Comments went like this, "Xander looks like Joe" and then "Xander looks like Jes".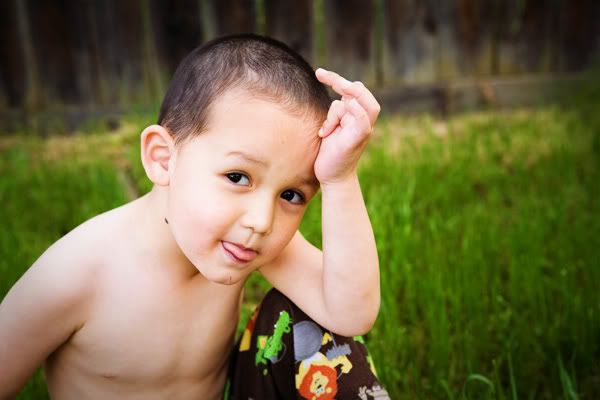 I told Xander that I loved his haircut today and he said, "Yeah, like Daddy and Zoey."
These are just for fun:
and if you want to check out some cool photos that I took yesterday, click
here
.