Have you seen the Imagination Movers on Disney Channel? That's where the title of this entry came from. They have great kids songs that I find myself singing all day. In fact, our clean up song just happens to be from the Imagination Movers. Their tunes are catchy and I find myself dancing.
Any hoo, I really like painting. I like the way it changes the mood of the room and gives it personality. The only problem is that I am horrible with colors. Good thing I married an artist. I just don't have "the color sense" that he does. I always ask him to help pick out the colors.
Here are just a few things that we have added some paint to: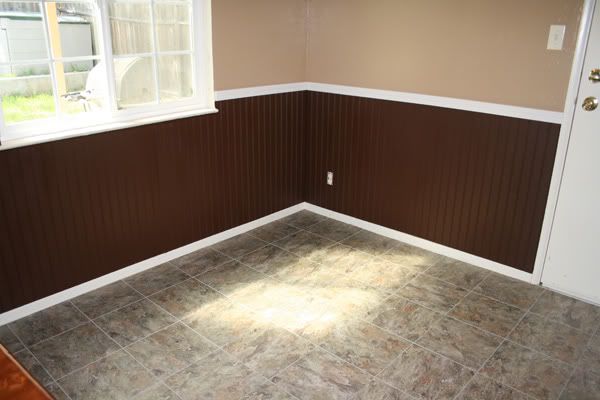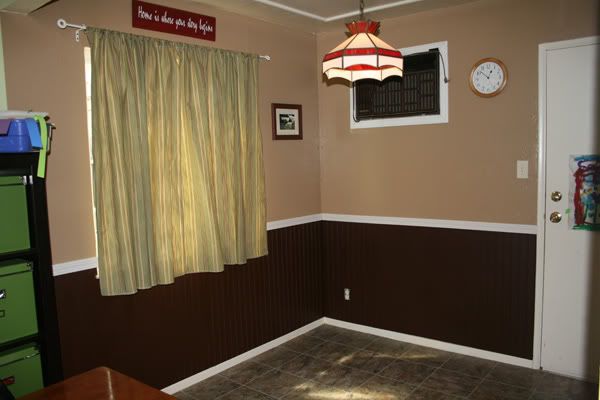 We added some wainscoting in our tiny little kitchen because the chairs kept taking off the paint. Ben did a great job doing it for the first time. Thanks Joe for the helpful advice. I think Joe should have a show called "Ask Joe" and people just call in and ask Joe how to do things.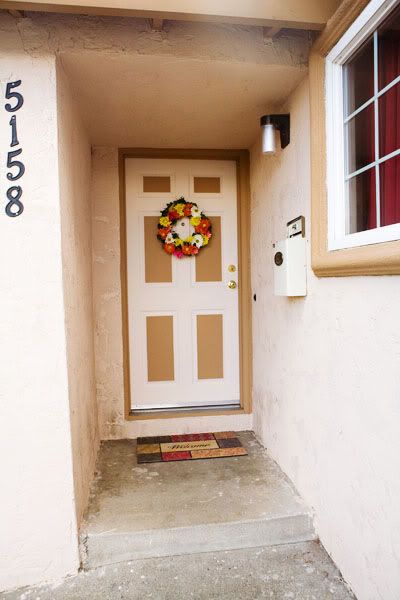 Around the exterior of our house and the doorway, there were tons of spider webs and dirt. It just looked dirty all around. I decided to do the doorway. I got rid of the webs and dirt. We had some paint leftover from our realtor when he patched something up for us. I repainted the door and repainted the trim and added squares. It just looks fresh and I love it.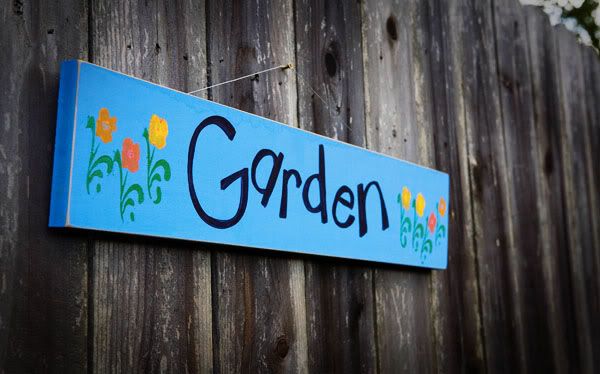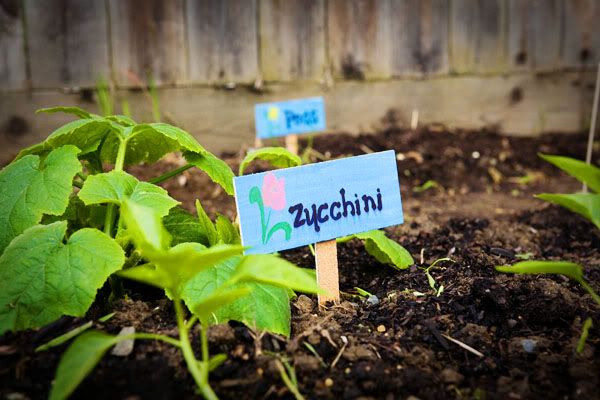 Ben brought me home some wooden/cork boards that were cut into squares that he found on the free shelf. I used them to make signs in our garden to label everything. CJ helped me paint them and stamp them. I like doing things like this with CJ.
Things on my list to paint:
-CJ/Zoey's room. I'm painting it orange! One of CJ's favorite colors. I hope it turns out.
-The play structure outside. It was given to us by a friend in our old ward. It's looking old and could use a fresh coat of paint.
-The Office. I want to go yellow, but Ben tells me to use another color. I trust him. He's the color man.
-Mia and Xander's room. Still have no idea what color to make this boy/girl room.
-The hallway. This week we are getting central heat and air. Yay! Goodbye wall heaters. I've been waiting to paint the hallway until we got rid of the wall heaters.