I got to go with Xander on his field trip to the Clayton Valley Pumpkin Farm. We had so much fun together learning about the life cycle of the pumpkin. We also got to see many different types of pumpkins. Xander learned that cows have 4 stomachs and got to practice milking a pretend cow. He also got to grind corn into cornmeal.
One thing I learned about Xander that I didn't know was that he is not afraid to participate in large groups. As a child, I never raised my hand unless I knew for sure my answer was correct and even then, I was afraid I might have the wrong answer. Not Xander, he raised his hand for EVERY question and gave an answer. One time as he was answering a question, he burped the answer out. Everyone laughed.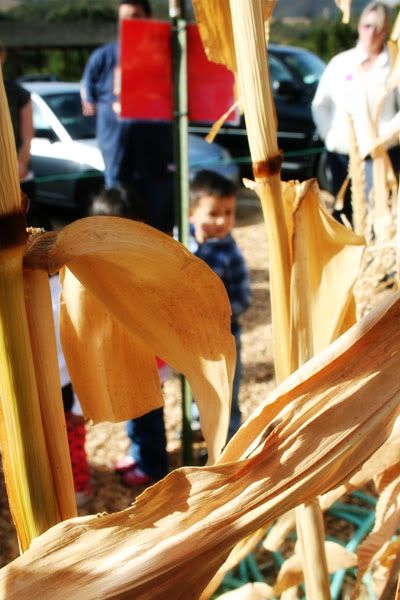 Xander and I got to pick a pumpkin from the pumpkin patch. I thought it was amazing that he knew exactly which one he wanted. It was one of the smallest ones and when I tried to get him to look at other ones, he told me he already found the perfect one.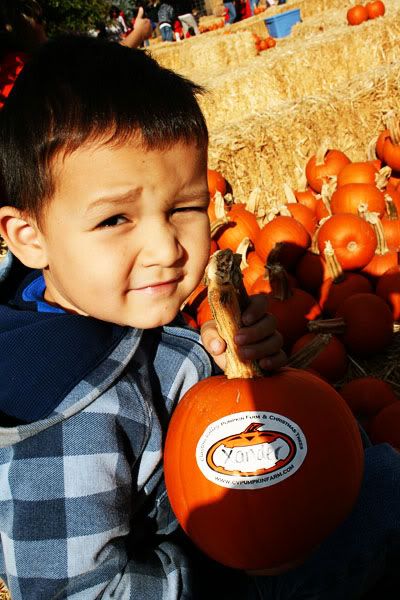 The kids were sitting and waiting for their snack. Unfortunately, whoever was supposed to bring the snack had forgotten. Luckily, a parent had some juice boxes in her van and gave them to the kids. They were totally fine.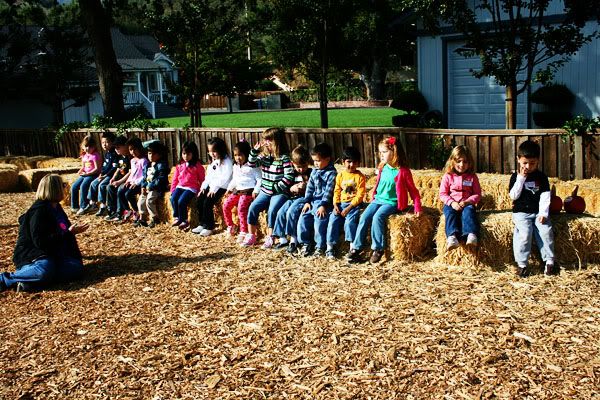 We played in the "Playland" which had a tunnel of straw, giant tic tac toe, giant pools of lima beans to climb and play in.
I'm so glad I got to go and spend time with Xander. We're buddies!