Our friends in Utah call our visits, "The Porter Utah Tour". Makes us feel like movie stars. We left for Utah, 9 p.m. Monday, the day after Christmas. We arrived around 8:30 a.m. in Utah after driving straight through the night. I don't think I ever caught up on sleep the entire time!
Porters don't just sit.
They move.
Even if it is just moving our mouths-we move.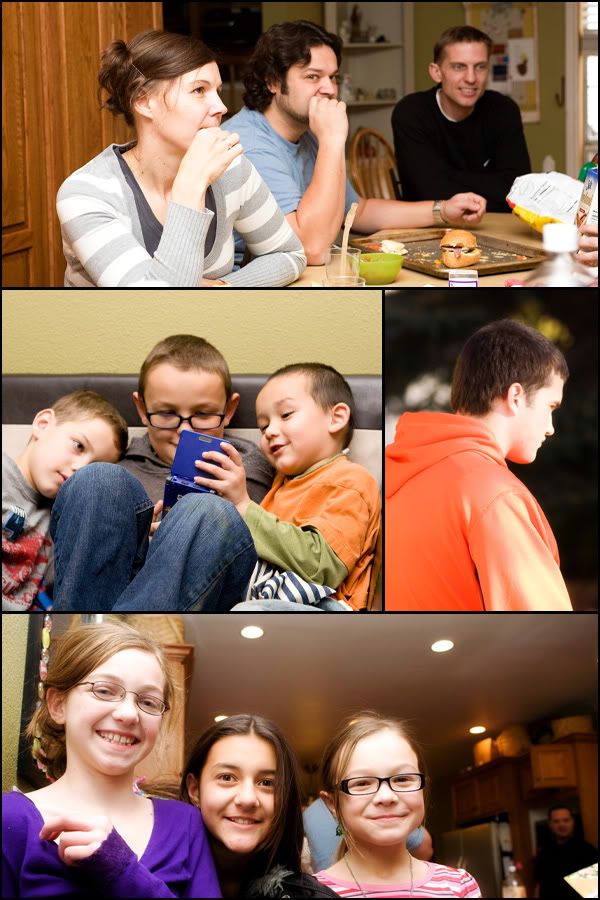 Moving our feet.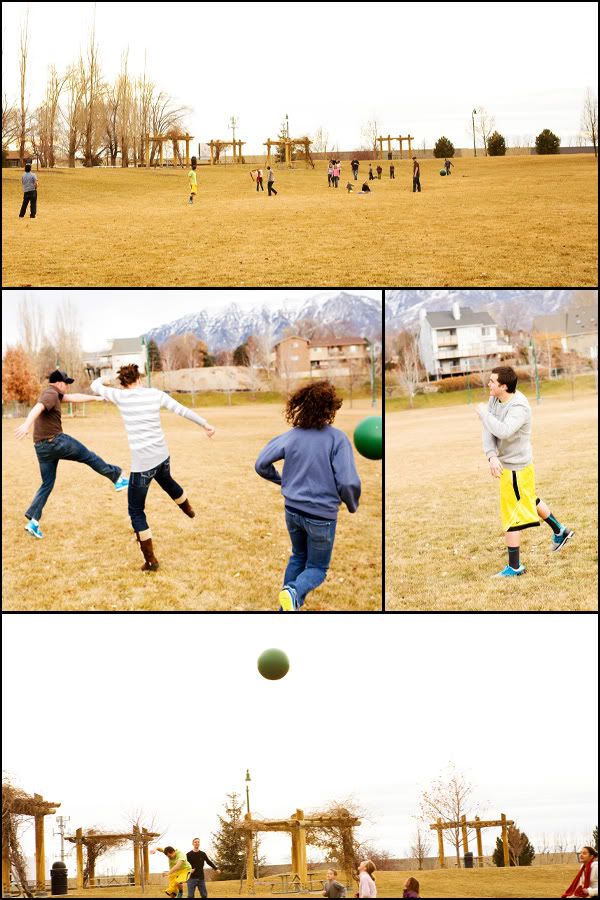 My favorite move was when Andy, who was on the ground on her back, took the ball in between her legs and flung it in the opposite direction. Wish I had a picture of that!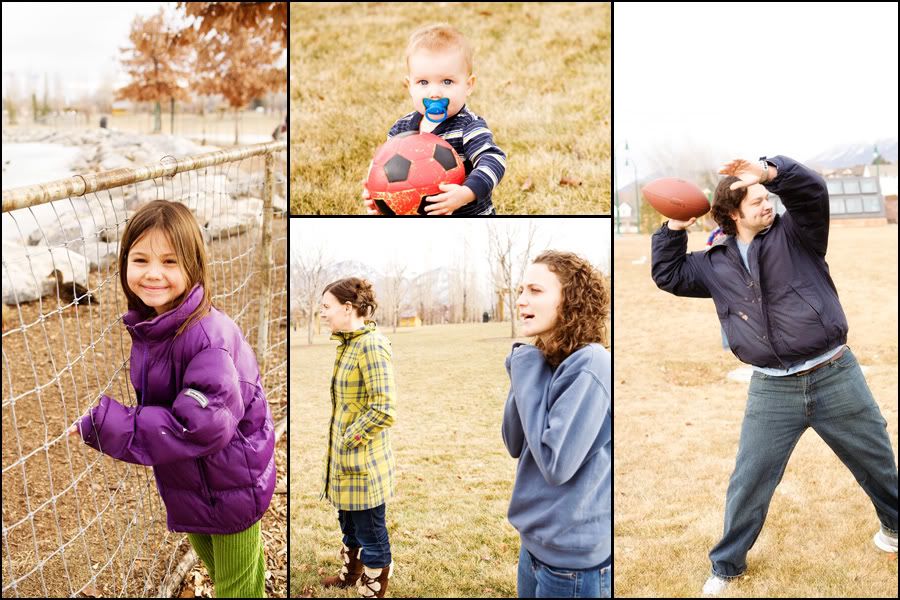 Moving our bodies.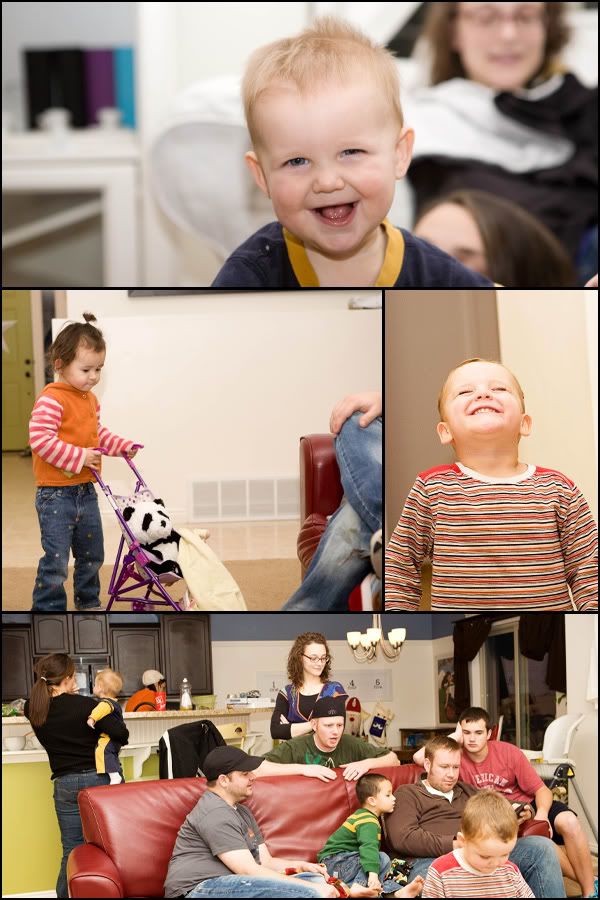 Hannah and Abby are awesome when doing charades. Abby acts out inside stories and Hannah gives dialogue to every ones actions. The best part is that they always guess the right thing no matter how "out there" the word is. I want them on my team!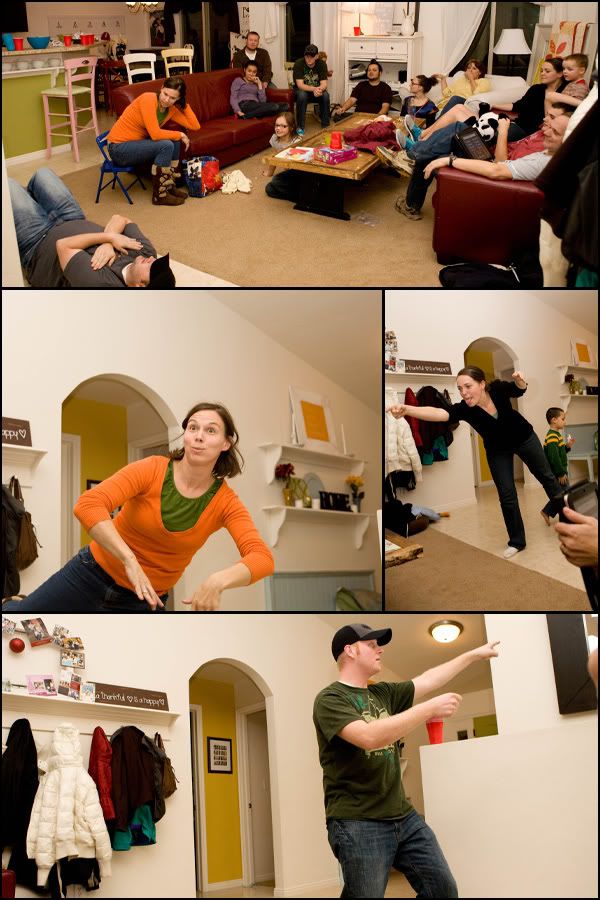 Mouths move (but not lips).
Ben cannot do this game without drooling. Next time, I would suggest a cup maybe to catch the drool?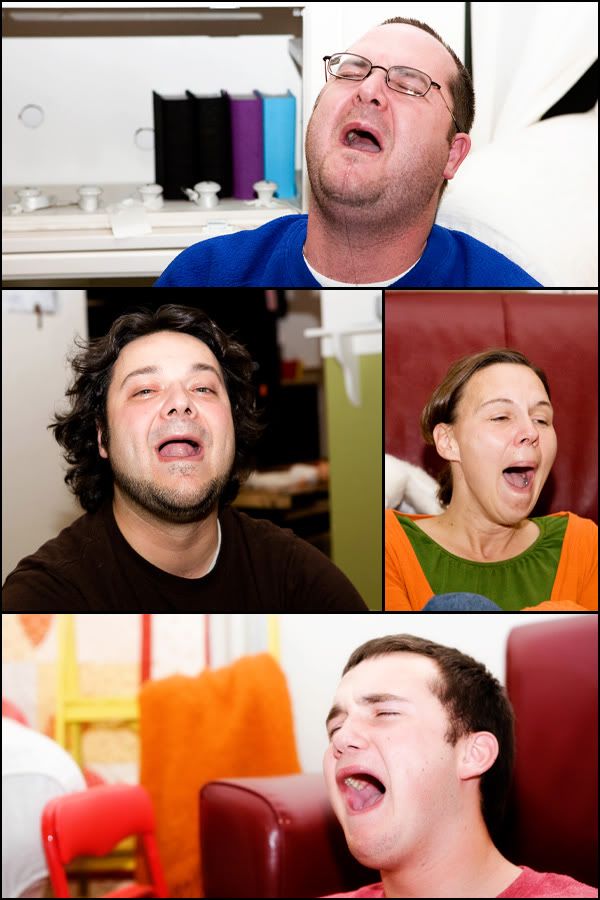 Dance moves.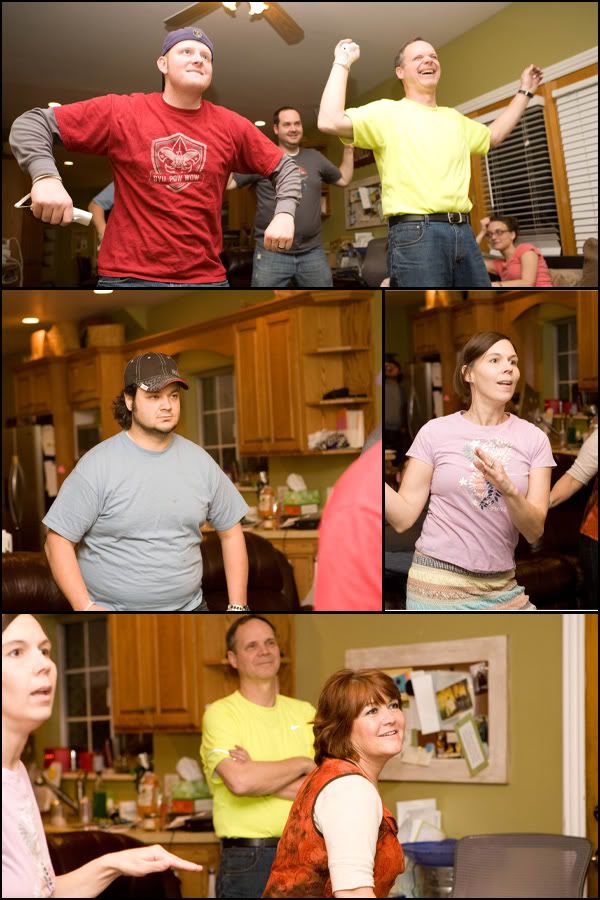 Who knew we would have so much fun with this? The girl cousins were so cute dancing-why didn't I get a picture? Abby and Kam are superior dancers and Mom and Dad busted it pretty hard too-future dance off?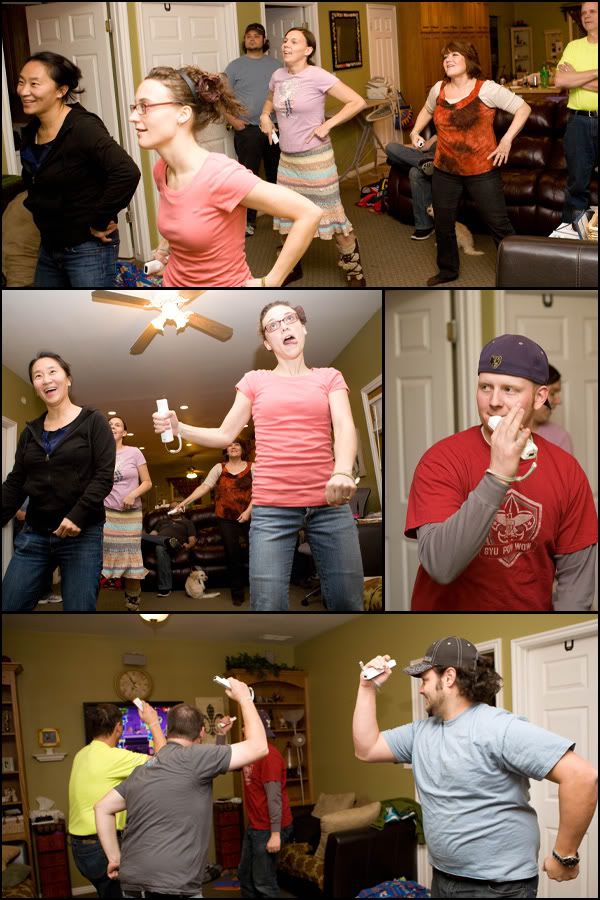 Moving with Trax to Temple Square.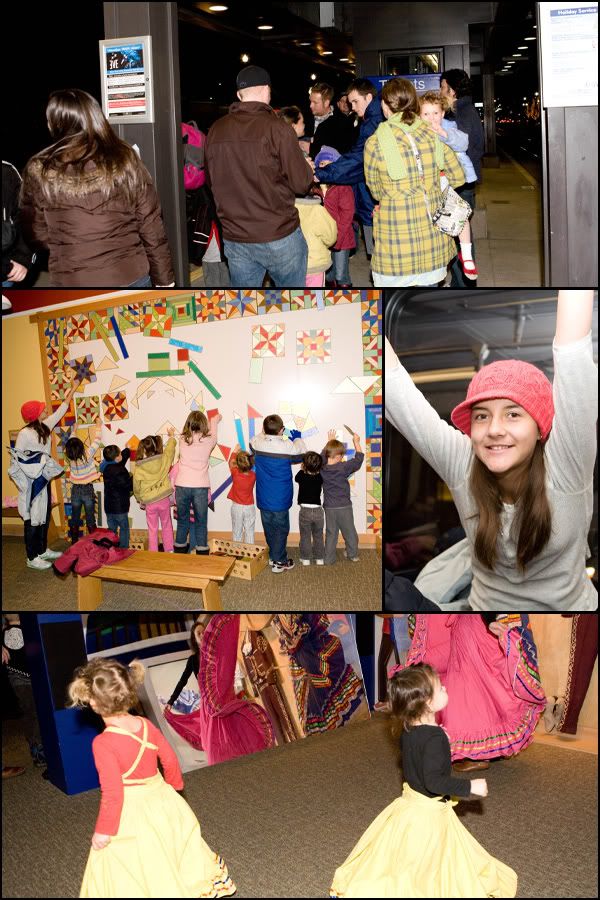 We visited the museum on temple square which had a Book of Mormon kids exhibit. It was alot of fun and they had many activities for the kids to do like helping Nephi build the boat, planting food, and learning how to do some mexican dances.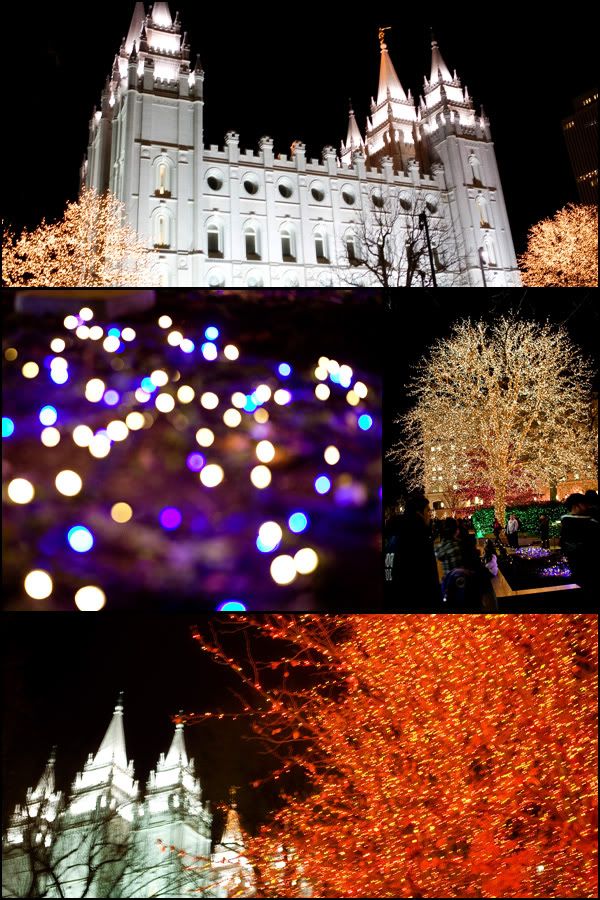 Ringing in the New Year!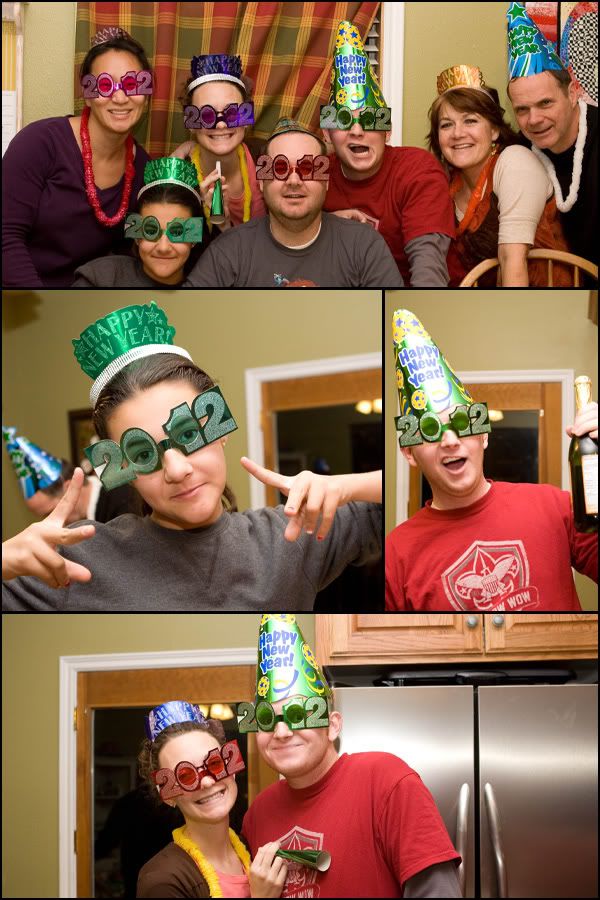 We got to ring the New Year with Ben's family! This was my favorite trip to Utah and I don't know why, they are all super fun, but this one I just loved. We visited all of Ben's Utah sibling's homes, visited with Grandma/pa Porter (whose Christmas gift of homemade fleece blankets were super loved the whole trip), Ben made his famous pizza, made trips to DI and pawn shops, listen to Caleb sing and play his ukulele (oh yes Caleb, I heard you when you thought no one was listening! ha! ha!0, and just hung out.
The kids loved making the polymer clay boxes with Grandma. Mia told me it was her favorite thing about the trip. CJ loved making the quilt wall hanging. Xander loved the I-Pad. And Zoey loved her cousins or "my cousins" as she says it.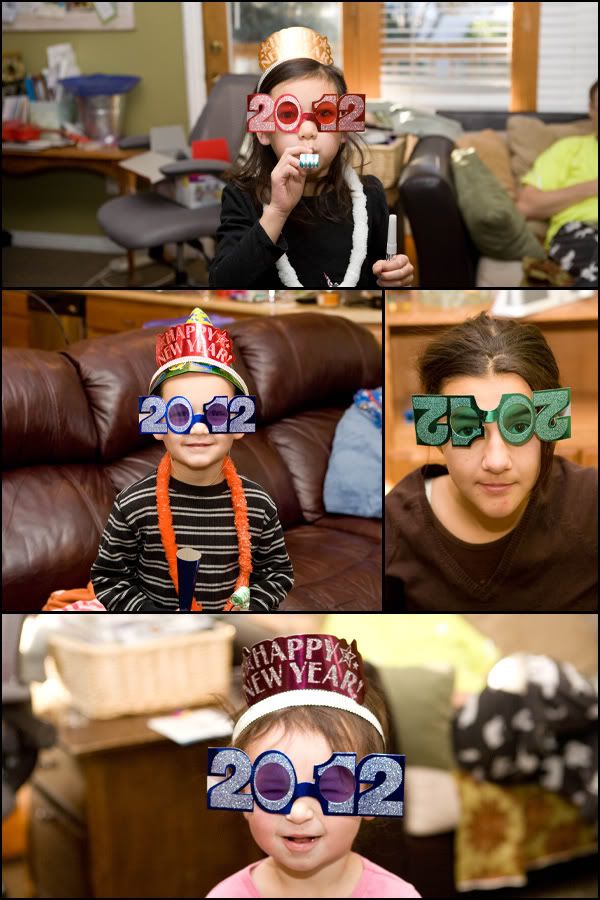 Can't wait for the "Porter Reunion"!!