Yep, that's my husband standing by the yellow lady holding a sphere. The yellow lady worked hard that night. I hope she got overtime. Ben was the producer of "Pajama Gladiator" while he was at BYU. "Pajama Gladiator" along with "Kites" another BYU student film won Emmys from the Academy of Television Arts and Sciences (I hope I got that right). They flew him down for the ceremony which was held near Hollywood.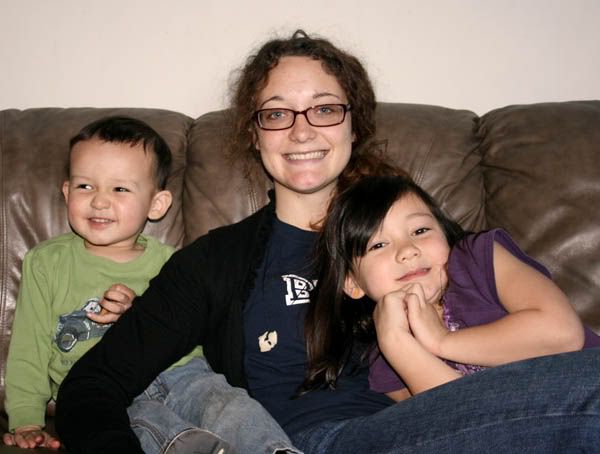 I would normally send Ben on this trip alone and I would stay home and watch the kids. This time, I really wanted to go and share this experience with Ben. We were so lucky to have Abby, Ben's sister come from Utah and watch our kids so I could spend the weekend celebrating with Ben. She was awesome! The kids had a great time with her and I even came home to a clean house!
Glenn, the director of "Pajama Gladiator" and his wife came too. They are some of my favorite people from the BYU animation program. I got butterflies in my stomach as we were eating dinner waiting for the ceremony to begin thanks to Glenn asking Ben every second how he was feeling. It's probably Glenn's fault I had to leave 4 times to go to the bathroom.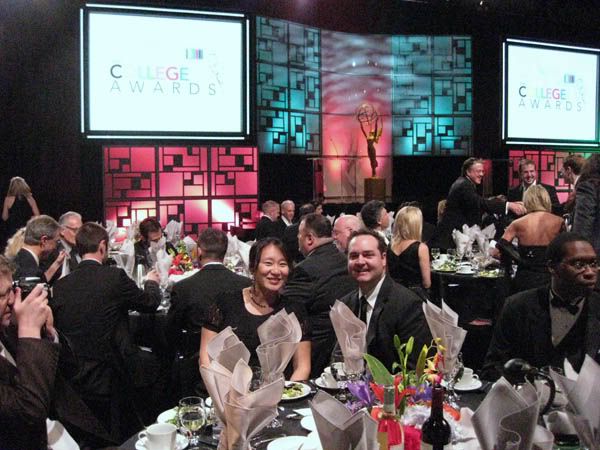 Luckily, they served us purple cauliflower and potatoes to calm our nerves.
They had TV actors presenting the awards like Masa Oki, Hiro from "Heroes", Chris O'Donnell, and Timothy Omudson, Lassie from "Psych". Jorge Gutierres and Sandra Equihua from El Tigre: The Adventures of Manny Rivera presented the Animation category. I've never heard of them before, but they seemed pretty cool. Ben got to meet and get a picture with them after.
"Kites" won 1st place and "Pajama Gladiator" won 2nd. It was a great day for BYU. I was so proud of Ben and just grateful to be there to share the experience with him.
Here is a picture of all of the winners. We met several of them and they really are great and talented people. Ben was hidden in the back.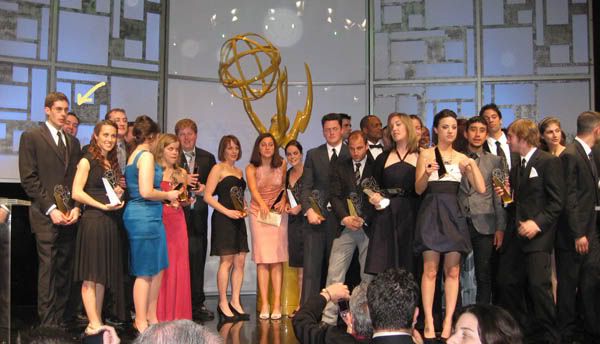 After the ceremony, we hung out with many of the people who worked on "Pajama Gladiator". It was amazing to see how many live in California these days. This is Cory and Dan, also, one of my favorites. It was fun to see everyone.
Sunday was the screening of all of the productions. The people who won first place, their film was shown in its entirety and those who won second and third it was shown in a montage. So many people came up to Ben telling him they wished they could have seen the entire piece. It was fun to hear people laughing and enjoying it.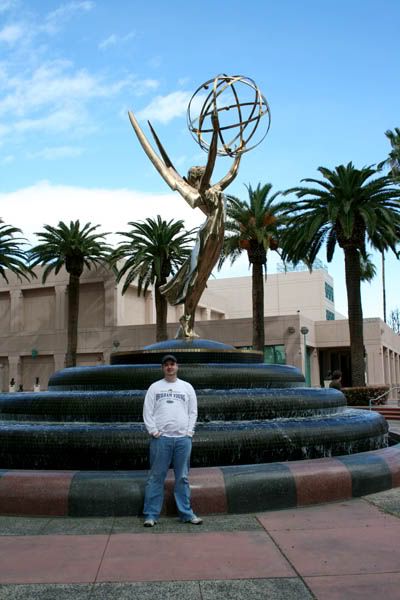 We had a great weekend. We also had time to do the tourist thing. Here are some of the places we visited:
Guinness World of Records, Hollywood Wax Museum, Ripley's Believe it or Not, and the Mann's Chinese Theatre. . .
Eating at Johnny Rockets. . .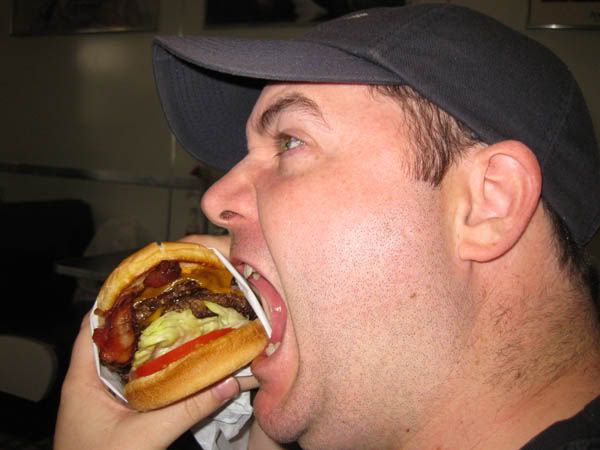 I loved watching Ben in his element and listening to conversations that I couldn't even understand. We had so much fun!