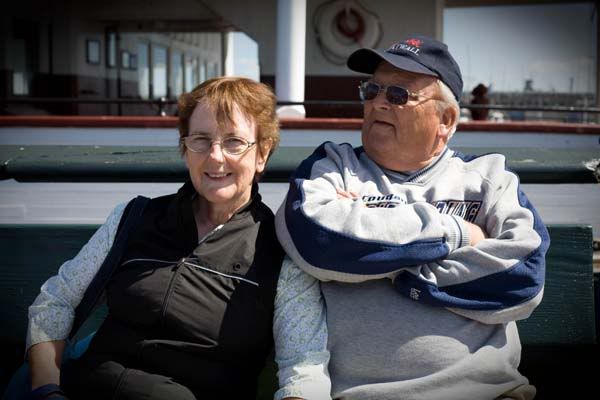 My mom and dad came to visit over the Easter weekend. They drove from Arizona, where they stay in the winter and flew back to Michigan after their visit. We had a great time with them. Grandma Armstrong was great with the kids and did lots of fun things with them. Grandpa Armstrong or "Grumpy" as he is known enjoyed my kids as well. It was fun to go to some of the tourist attractions that we haven't even been to since we've moved here. Here are some highlights from their visit:
LOMBARD STREET
My mom wanted to go down this street because she remembers doing it with her sister 40 years ago. It was pretty cool. I don't envy the people who live on the street though.
FISHERMAN'S WHARF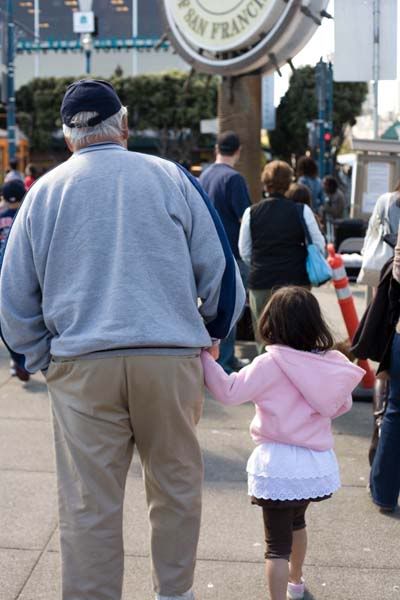 Definitely a tourist trap. Dad wanted some yummy clam chowder and Mom wanted to find some souvenirs. The kids enjoyed Hyde Street Pier and they had some character actors out and about interacting with the crowd.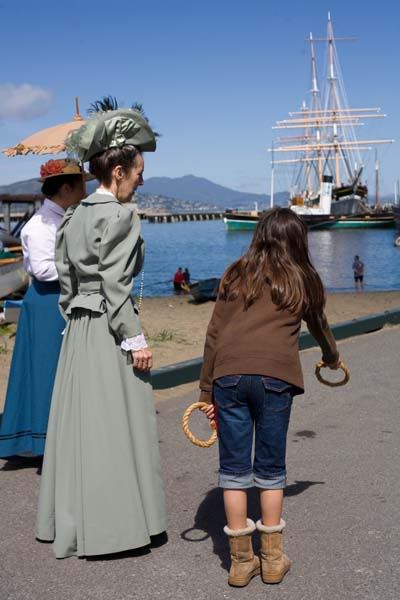 Xander liked pulling on the ropes,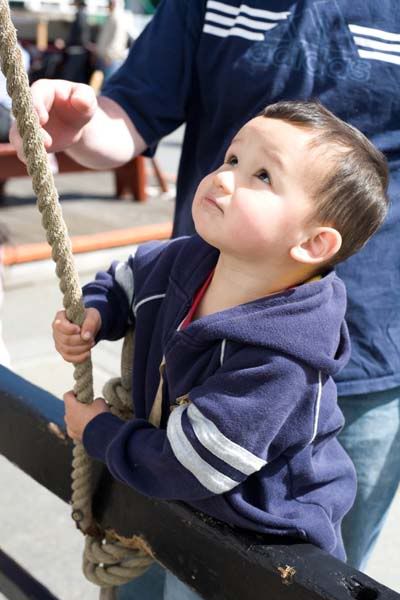 and Mia found a spot all to herself in the shade.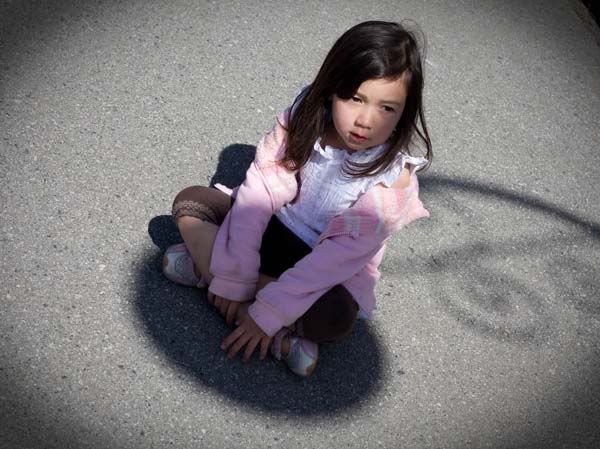 I think Ben's favorite part was all the "carnies" as he calls them walking around trying to get tips and pictures with the tourists. Ben had the girls pose with these guys. It's always Halloween with him!

GOLDEN GATE BRIDGE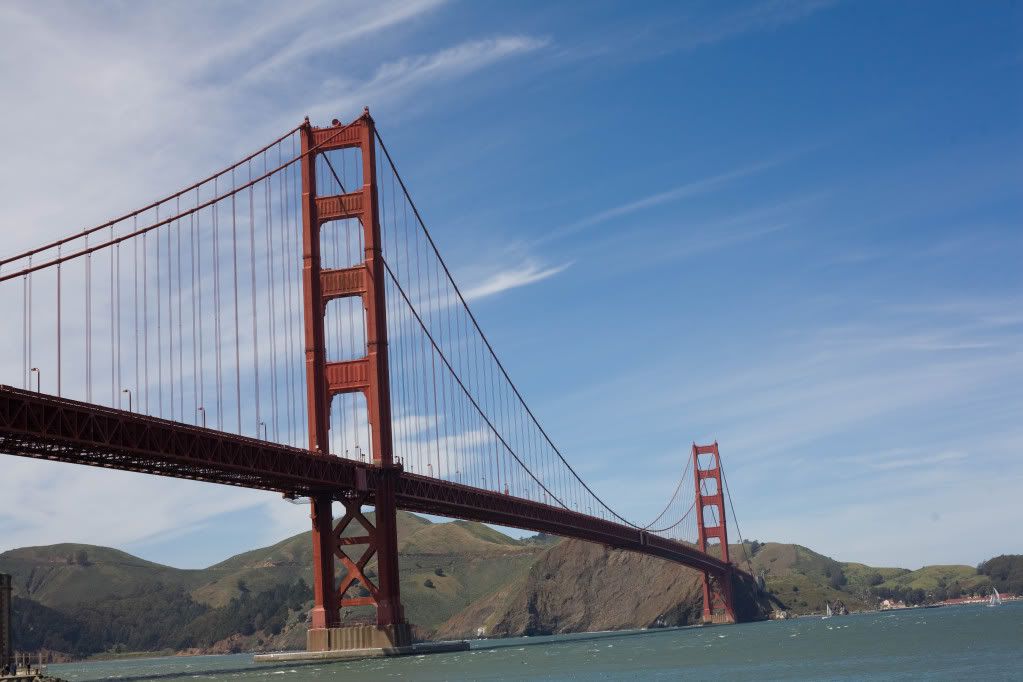 My Dad wanted to see the Golden Gate Bridge so we found a great spot. He didn't even get out of the car because it was too cold to him. I had to laugh at my parents who were freezing the entire time because they had just come from Mesa with its 87 degree weather.

OTHER FUN THINGS. . .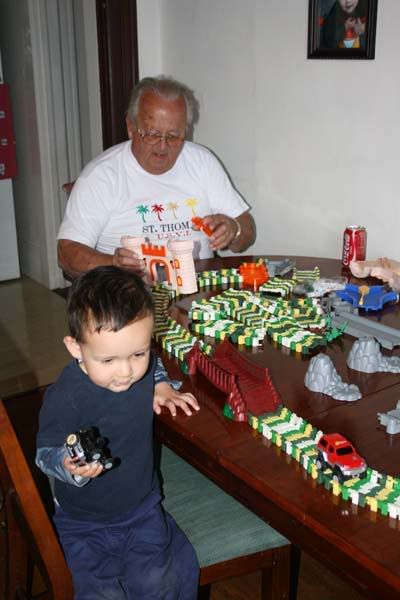 Grandpa and Xander had some male bonding time with this really cool track with battery controlled cars.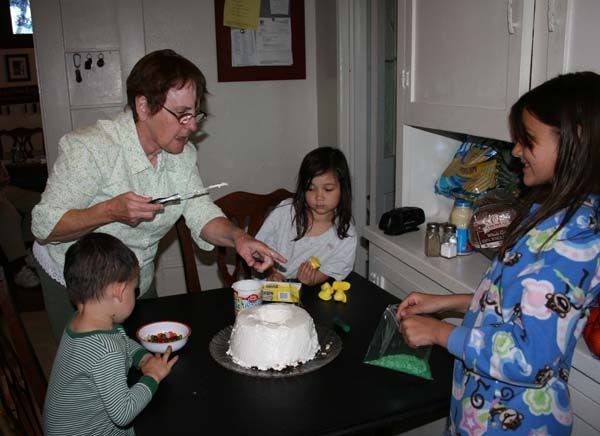 The kids made Grandma's traditional Easter cake that her mother used to make when she was younger. I tried the first year Ben and I were married to make this cake, but my angel food cake bombed. Ben commented to me as he saw the end product, "I didn't know this cake could look so cute, yours didn't look anything like this!"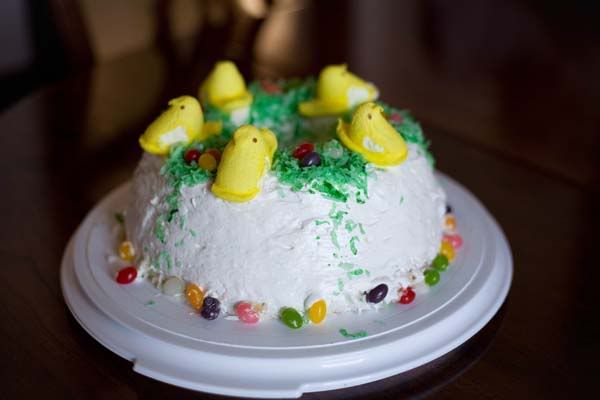 Grandma also made some cookies with the kids. I won't even talk about all the treats we inherited when my parents left. My Dad has somewhat of a sweet tooth and he also likes everything spicy. I think Ben is going to blog about that.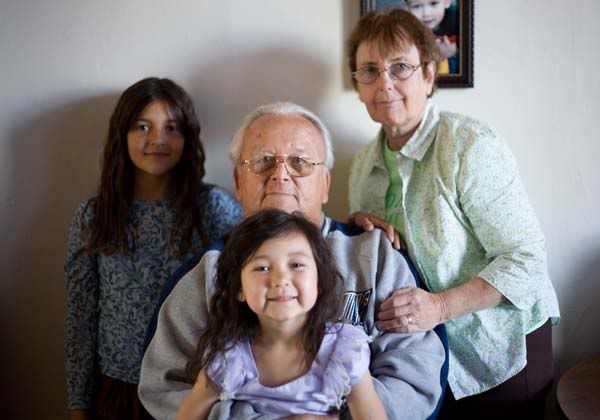 Thanks Mom and Dad for coming!