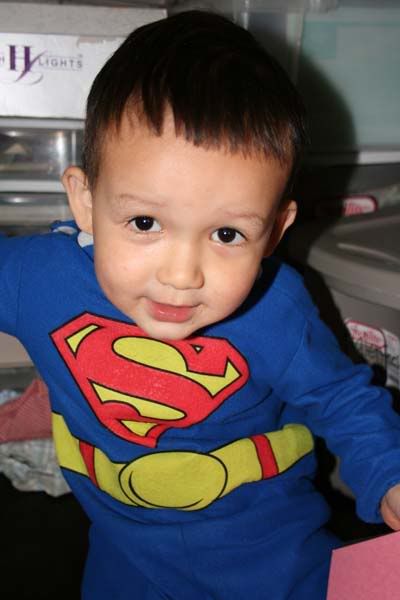 You may think that this is a Halloween picture, but you're wrong. I just took this the other day. Xander has traded the comfort of his binkies during the day to dressing up as Superman. He wakes up in the morning. I put new clothes on him and he brings me his Superman outfit. I could basically dress him in the same clothes everyday and no one would even notice. I have to admit, I don't miss having to find his binkies throughout the day because he HAS to have them.
I've decided that Xander is the "real superman". Have you ever wondered why Superman had to have a double identity? Why couldn't he be Superman 24/7? Why couldn't he save mankind all the time? Xander is determined to be Superman everyday, all day. He sleeps as Superman, he eats as Superman, he plays as Superman and he runs errands with me as Superman. He's the real thing.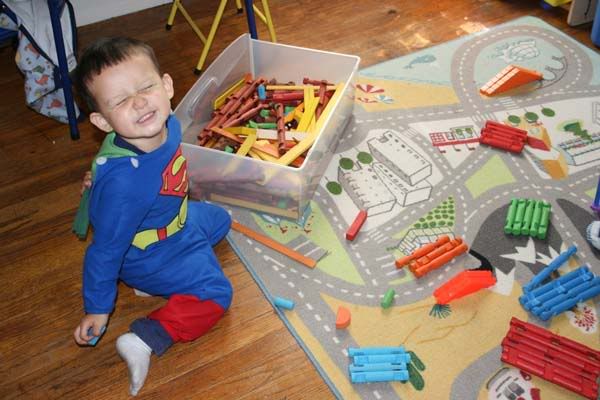 Xander also has this special ability lately. He loves to sort things. He sorts by colors and sizes. One day I walked into his room to find him sorting his linkin' logs. He can also identify colors and can count to 6. I love his super powers.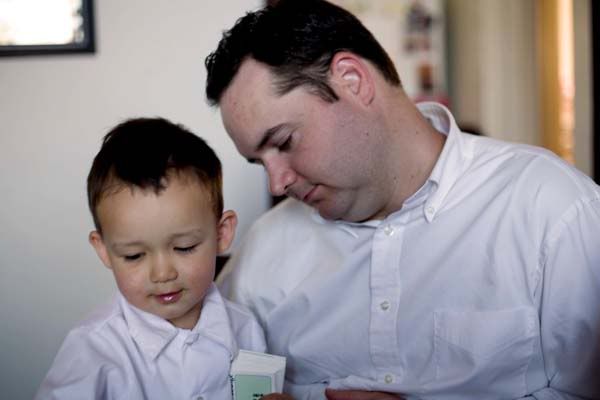 Luckily, I can convince Superman that he needs to wear Sunday clothes to church. The other days I just give in.