We tried out camping again and this time, we remembered our sleeping bags! We forgot some minor things like syrup and pillows but overall much better! This time we organized a group of families and went to Del Valle Regional Park which is located in Livermore. It's about an hour away and couldn't have been more perfect.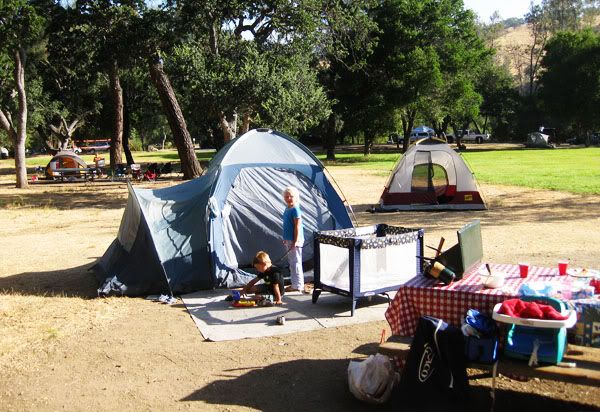 This is our tent, but not our kids! I was not very good at taking pictures at all this trip. I always hesitate in bringing my expensive camera if I don't have a safe place for it. I didn't want it to set in the hot car when I wasn't using it. So we used Ben's camera and unfortunately, I only took a few. I am SO spoiled with my camera it is hard to use others.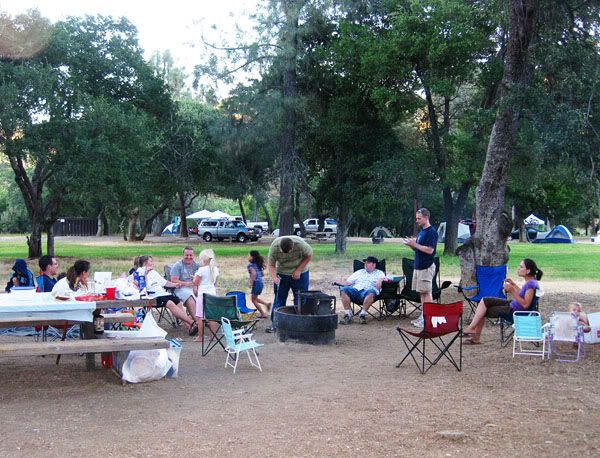 We enjoyed eating dinner together and roasting marshmallows. Get this, I have learned some new ways to eat s'mores. We thought we were pretty clever putting marshmallows between fudge covered graham cookies. Some friends use nutter butters which was delicious! They also use Ghirardelli carmel filled chocolates. Sinful indeed!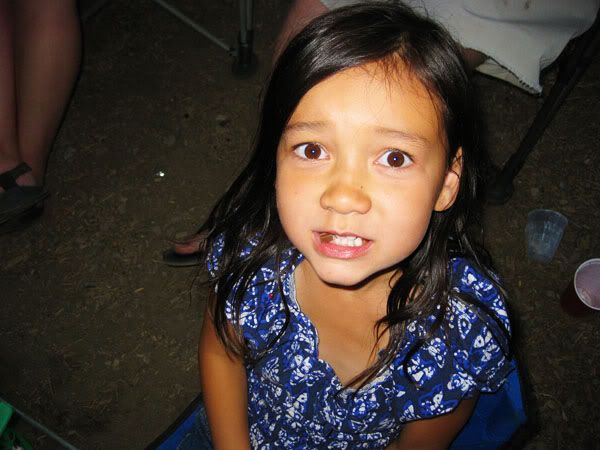 We played volleyball and had two injured players. I guess it's to be expected at our age!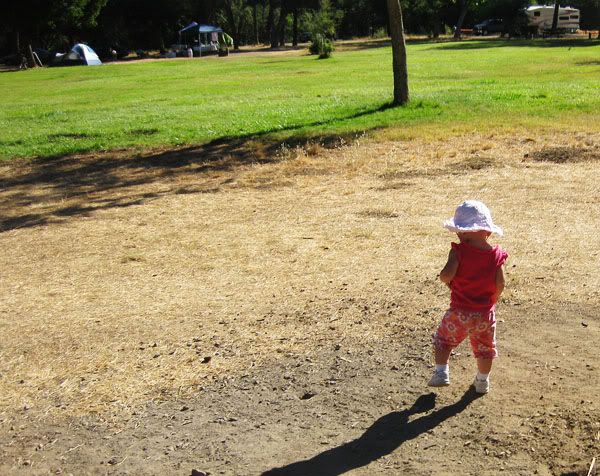 I loved that our kids had tons of fun playing with friends. CJ had fun being a "small adult". She has informed me that she is not a little kid anymore. We also played Kubb.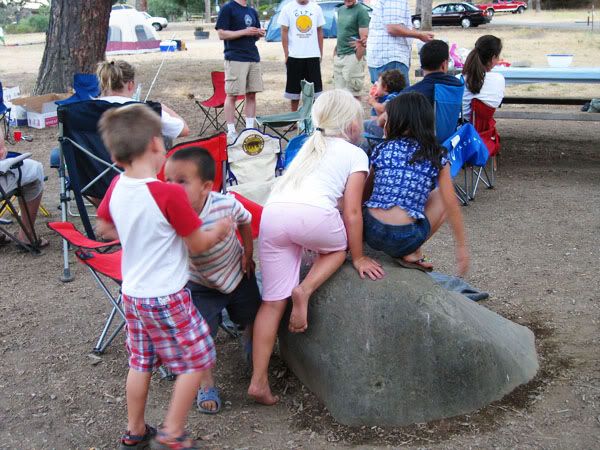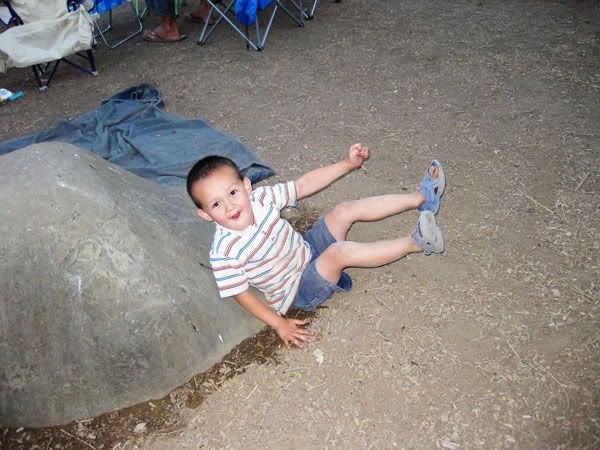 I think the highlight of our trip was going to the beach. The water was surprisingly warm and the kids played for hours. The only drawback was that it was a gravel beach and had NO SAND!
And. . .days after getting back from the trip, we realized we left our awesome kick boards and floaty! Dang it! I loved those things! Oh well, I'm sure we made someone else's day.
When we got home, we unloaded the car and I think Ben and I passed out! I have a deeper appreciation for my parents because we went camping all the time when I was a kid. Camping takes so much out of you, but was SO much FUN!