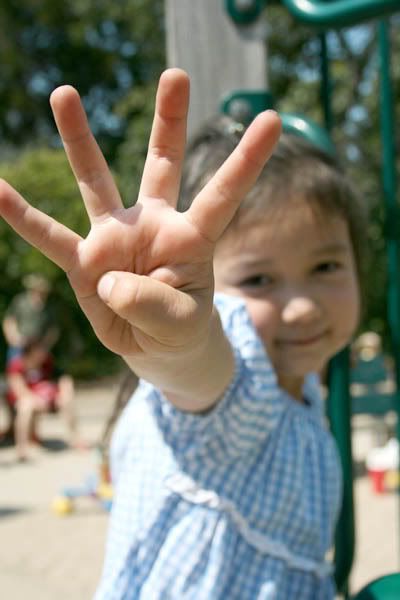 Mia turned four on Thursday and we had a birthday party for her today. Mia would have loved a princess, makeup, and Barbie birthday, but since we had some boys coming we decided on a magical birthday party.
The kids made magic wands and hats, learned magic tricks and performed in a magic show, went on a magic bean hunt, and made magic potion. Did I mention it was magical?
This is a horrible picture especially since I cut off the birthday girl herself. It was rather crazy with the 8 kids that we had, I was lucky to get any-I can't imagine Livy's party with 17 guests!
What is a birthday party without the birthday girl or boy crying? It is almost a given. Mia did shed some tears, but in the end was a very happy camper and had fun with her friends. I think her favorite birthday present were the Barbies she bought with her birthday money. She bought four and now, it's official, Ken, the Barbie is a polygamist.