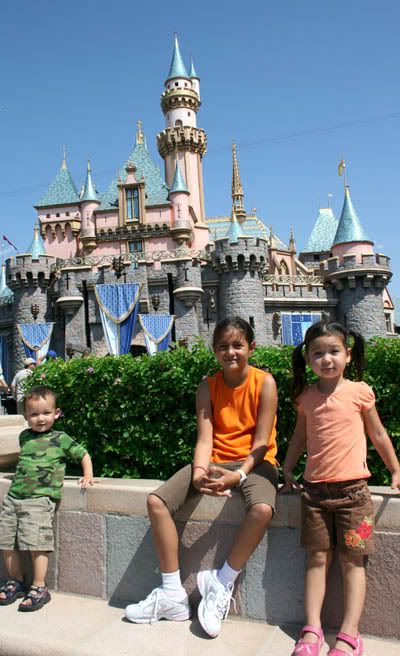 We took our kids to Disneyland and California Adventure this past week. On the first day we enjoyed the magic of Disney. We were 1/2 mile from the park from our hotel and decided to walk the first day. Xander could ride most of the rides as well as Mia and CJ could ride everything.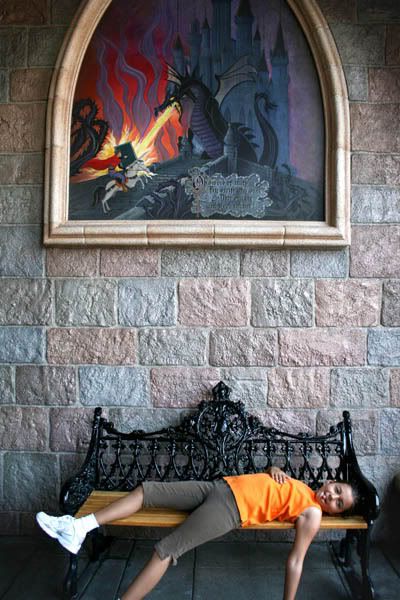 We went at a great time of the year. Most of the rides we went on only had a 5 to 10 minute wait. Mia loved riding on Splash Mountain. She got to go twice, since we had a switch pass. Disneyland really accommodates families. If Xander and/or Mia couldn't ride a particular ride and both Ben and I wanted to ride, all we had to do was to ask a worker for a switch pass and we both took turns and got to skip the long lines. We also had fast passes which turned out to be a great thing. We didn't do it on everything, just the rides that were a long wait.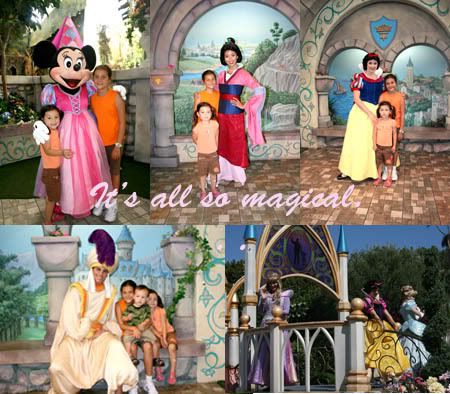 We spent all day there until we were exhausted and then the walk to the hotel seemed to take forever. We decided to park in the parking lot and take the tram the next day, especially since Ben has a silver pass and doesn't have to pay for parking.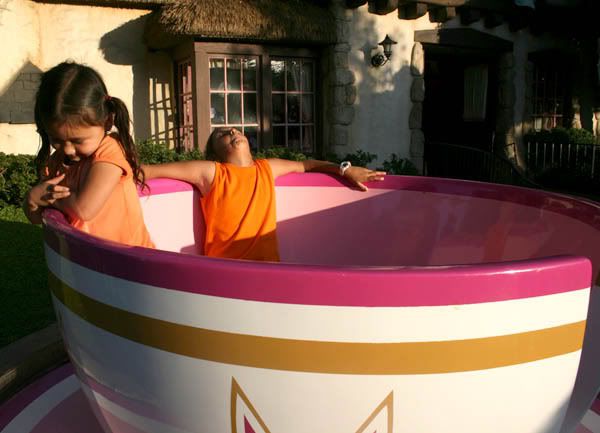 We promised CJ fireworks and fireworks she did have for 3 days. We were so close to Disneyland that we couldn't escape the fireworks if we wanted to. It sounded like the hotel was being bombed and was under attack. Amazingly, Xander and Mia slept through them on a couple of nights.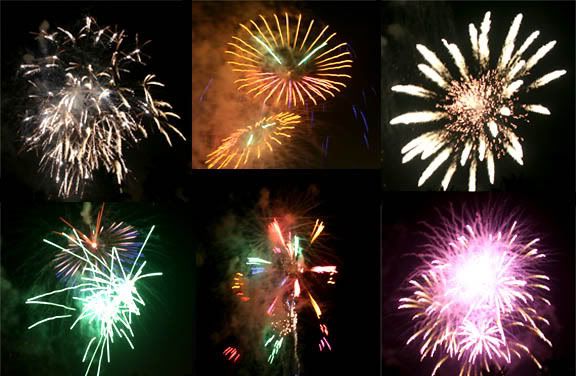 The next day we spent at California Adventure, which we decided wasn't as cool as Disneyland. We HAD to go on the new Toy Story ride which was 4-D. I spent the whole day listening to Ben talk about what Disneyland and California Adventure would be like without the Pixar movies and how awesome Pixar is, yadda, yadda, yadda. . .yeah I know Pixar is cool. If I have to listen to how awesome Pixar is for the rest of my life, it will be well worth it to have a husband who loves his job and is proud of what he does!
The coolest part of California Adventure is the Bug's Life part. It is filled with places for your kids to play in water. We went on most of the rides and headed over to Disneyland to catch a few rides we missed.
Disneyland was a great adventure. I don't think we could ever afford to go if we didn't have Ben's silver pass. It got us in free to both parks, free parking, 35% of merchandise in the stores, and a food discount in the park. We actually let the kids buy something in the stores. When Ben and I were kids, we never got to buy anything at Disneyland, it was just too expensive. Man, our kids are spoiled! We have decided to make a Disneyland trip a yearly event. Man, our kids are spoiled! Thanks to Pixar for making this trip possible!