We finally are moved in officially! You know a place is big enough when you can't find someone in your house or when you yell and they can't hear you. I love that Ben and I have our own room, and I can hide in it whenever I want. The kids love yelling and hearing their voices echo because of our tall ceilings. Running is also a favorite pasttime for the kids. Ben said to Mia, "No running in the house." She replied, "I'm not running, I'm hip hoppin!" Ben loves having the toilet separate from the shower so while others maybe showering, he can still read in his favorite room. We even had our bikes stolen, to welcome us to the neighborhood.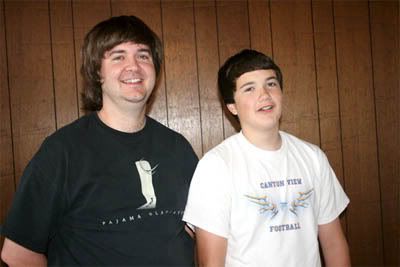 4/7 th's of Ben's family came to visit us shortly after we moved in. We had a hard time recognizing some of them. It was a coinincidence that Ben and Caleb had the same haircut. Here is a poem of our time together:
Ode to Ben's Family
To Jim, Kathy, Abby, and Caleb
Thank you for coming to visit ub
We ate icecream, I stuffed your tummies,
We ate A LOT, it was yummy!
You helped us refinish our spotty table,
I watched you do the work, though I was able.
You spoiled my kids, Ben and I too,
You did my dishes and still weren't through.
San Francisco was a busy day,
We crammed in the van and were on our way.
Playing at the Exploratorium was great fun,
After the beach, park, and carousel. . .we weren't done.
The Pixar tour and the picnic, "Hey, free food!"
San Gregorio beach, "Surfs up dude!"
I misplaced my camera, oh dear!
I have no proof that Abby was here.
After you left, and said, "Good bye"
CJ got real sad and started to cry!
Thanks for coming to visit us
Even though there's no Betsy or Russ!
You made us feel special,
Ben's family-rocks.
You made us feel loved,
I hope I keep finding, Caleb's socks!

Ghirardelli Square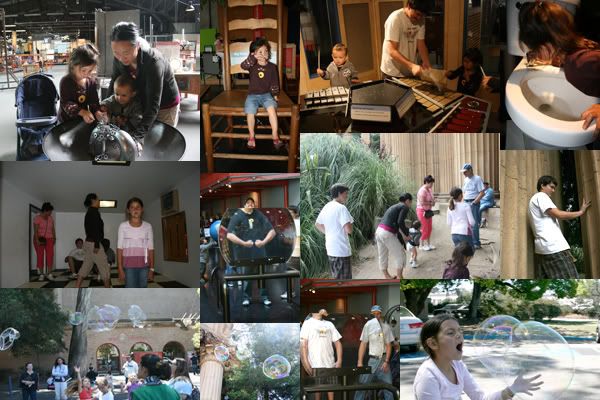 Exploratorium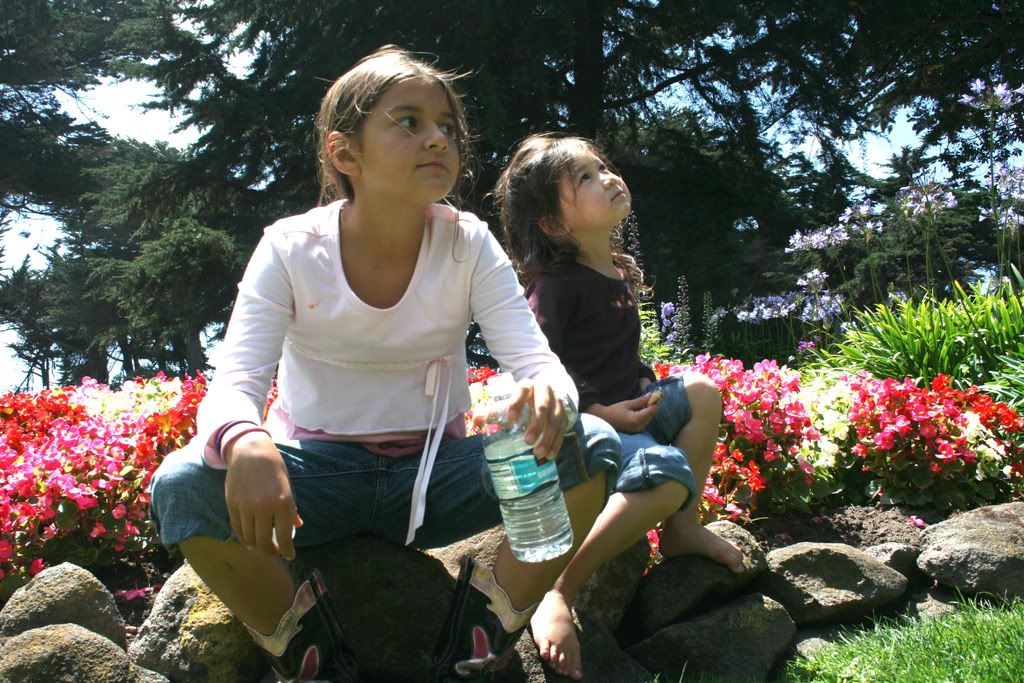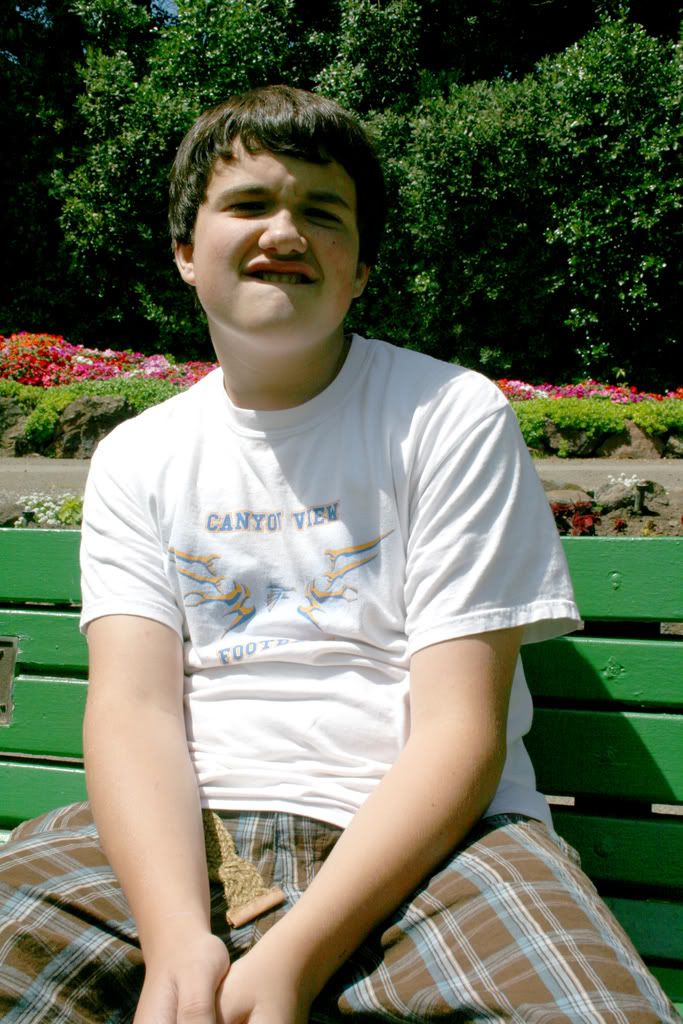 Golden Gate Park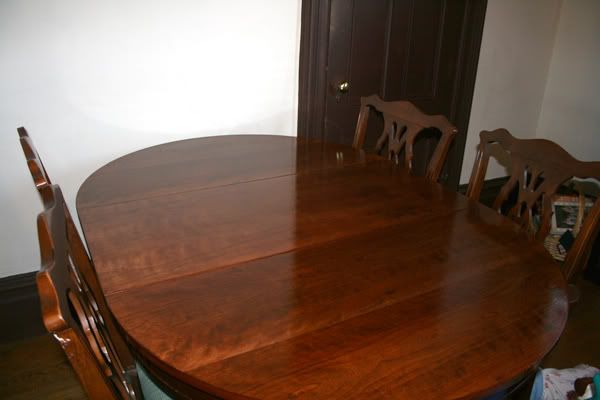 Our beautiful refinished table