With Christmas (yeah, yeah, I know what you are thinking. . .Halloween isn't even here yet) just around the corner, I thought we should get a head start and get a family picture. It's been almost a year since the last one we took and Xander didn't even have hair.
I have to admit, I am tripod challenged. There are too many levers and notches to play with. I really am too impatient to take the time to learn. I would just rather hold the camera to take the picture, which of course is hard when you are supposed to be in it.
The other challenge is the kids. Our kids, especially Xander found it much more entertaining to find sticks to have sword fights with or a rock to climb. And then, what do you do when you are so funny and your husband can't stop laughing (see example below)?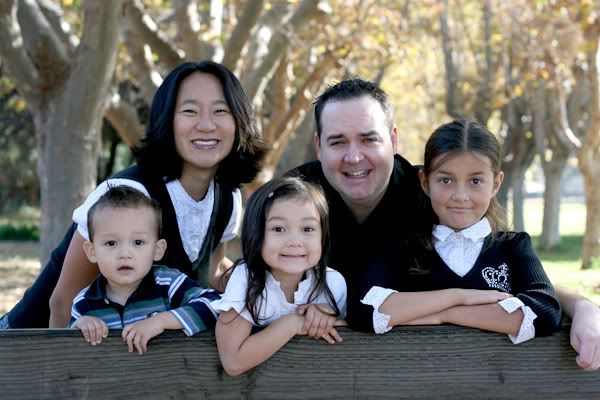 This next one is my favorite of all the faces, but it was so overexposed and I didn't use the right setting. It's a bummer because we didn't get many in this pose and I really like the background.
This next one also has a great background of colors. I had just taken Xander's stick sword out of his hands and promised I would give it back. He is eyeing his stick and making sure I keep my promise.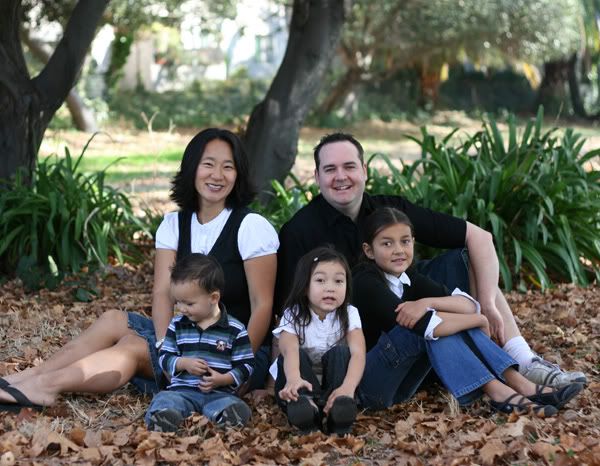 It was so tough to get everyone dressed and out to take pictures. I don't know if I am completely satisfied with any of the pictures we took today. Do I try again? Or do I say, "Good enough"?