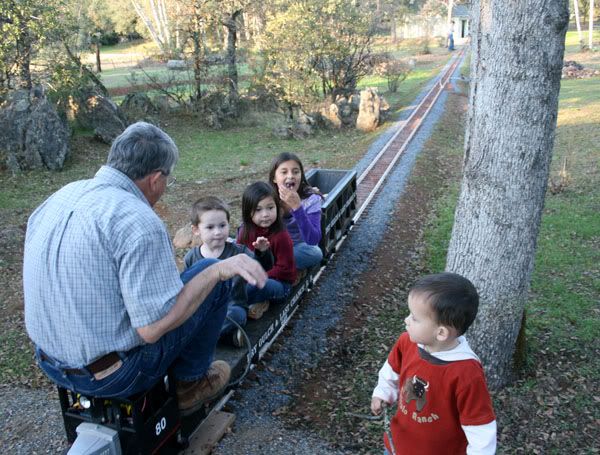 Ben's aunt and uncle invited us to their house for Thanksgiving. They live in Auburn which is not too far from Sacramento. I absolutely love their family and all of their kids. I love all of Ben's extended family. I don't think I have met anyone that I didn't want to hug after spending time with them. Grant is obsessed with trains and has built a track around his property. The kids loved getting a ride in the train.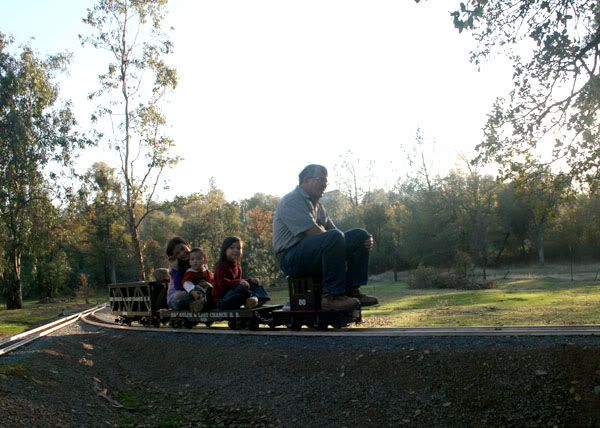 Grant has also built this little playhouse for all of his grandkids. All of my kids loved playing in the house and pretending. I told Ben that we have got to get our own house someday. I loved watching my kids run around the giant yard. They were like animals who were in captivity, released for the very first time.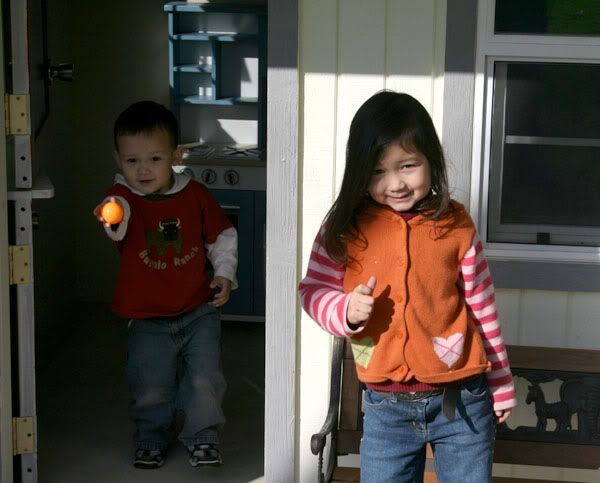 I think CJ had the best time. There are two cousins that are the same age as her and they just happen to be girls. CJ had so much fun playing with them. I had fun with all of Ben's cousins. I hung out with the girls and ventured out in the wee hours on "Black Friday". We survived the crowds!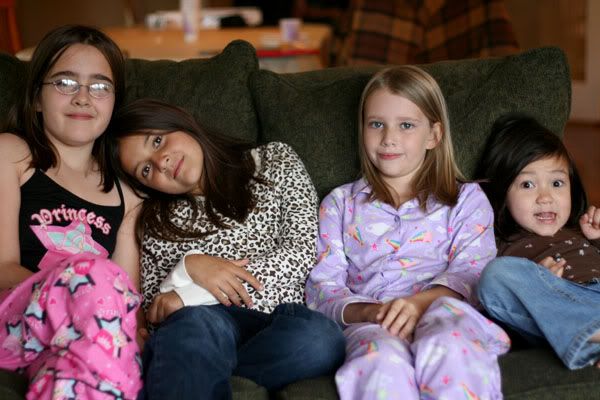 We were also there to see Patricia receive her Christmas gift early. All of her kids pitched in and bought her a baby grand piano. It was beautiful to watch. I hope we get to visit again soon. There is just something about having family around on the holidays. Family makes everything better!