I love setting goals. I love setting goals even if I forget about them. I love setting goals especially if I can achieve them.
This year, I have written my goals down and let me tell you, I am excited. One of my goals is to "Discover California". Ben got me a really cool book called "Fun with the Family-Northern California". It describes places to visit, how much it may cost and some information about it.
I've decided we will do it once a month-choose a place and just go! We picked Tilden Regional Park located in Berkeley. It has lot fun things to do with the kids. They have a steam train that you can ride for 2.00 a person and it's a 12 minute ride.
They have a little farm with animals you can feed lettuce and celery to-all free especially if you can get your cute kids to work their charm. Even though we weren't prepared, other people were and because our kids are so cute they were given some celery to feed to the goats by a complete stranger. The kids would pick up little leftover scraps on the ground and would try to feed the animals. When the animals rejected their offering, the kids would declare sadly, "Aw, I wish we would have brought celery." (Puppy dog eyes)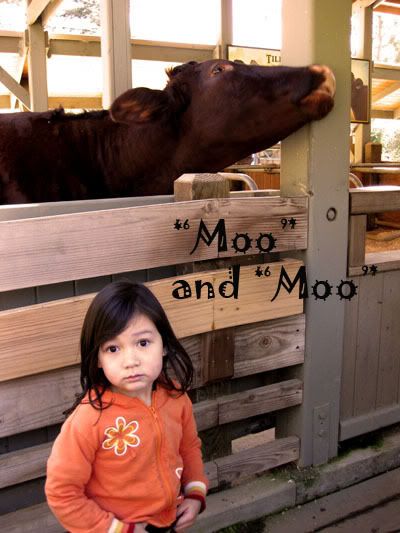 They also have a few exhibits in their visitor's building.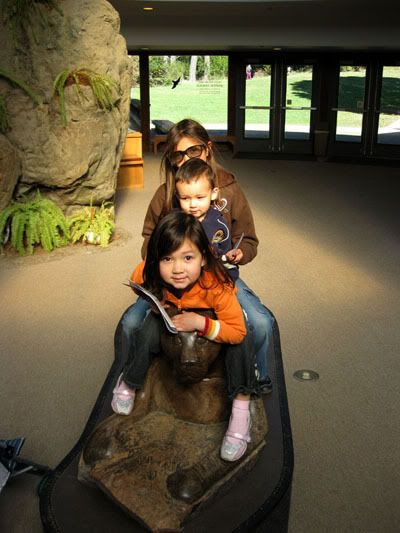 One of my favorites part of this day is that Ben took the pictures with his camera and I got to be in them.
P.S. I know what you are thinking and yes, my eyes are open. I'm asian you know.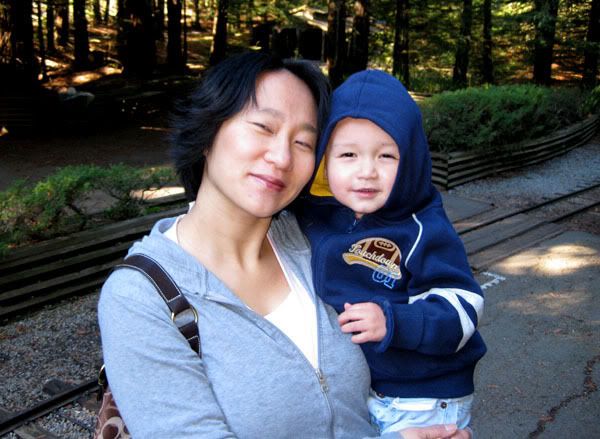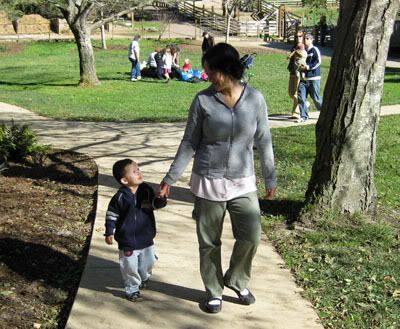 What's next on our list? Monterey, Napa, Half Moon Bay, and who knows what else?
Check Xander's shoulders out in this!