It's been SO much fun decorating our new home! I've had to tell myself to slow down because I just want to do EVERYTHING all at once! And, it all adds up. So remember our kitchen?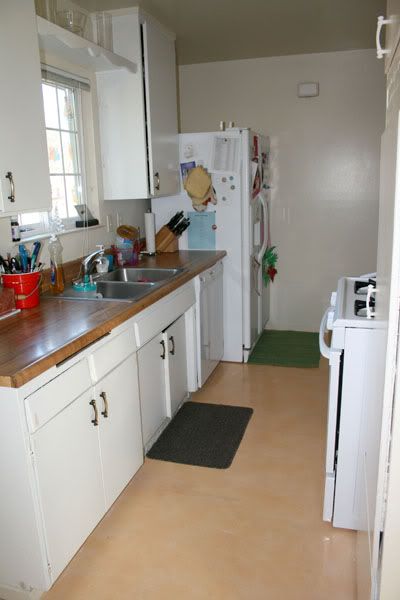 The cupboards and counter top aren't the greatest and the flooring was quite gross, but it will be a long time before my dream of getting new everything comes true. Too many other things are more important and more of a necessity.
So I decided to redo the kitchen without spending alot of money. I just wanted to make it a place that I enjoy looking at and being in, since I'm in there what seems all day. Yeah, my kids eat non-stop!
About 150.00 later. . .
We painted, replaced the ugly flooring, and replaced handles on the cupboard doors.
BEFORE. . .
AFTER. . .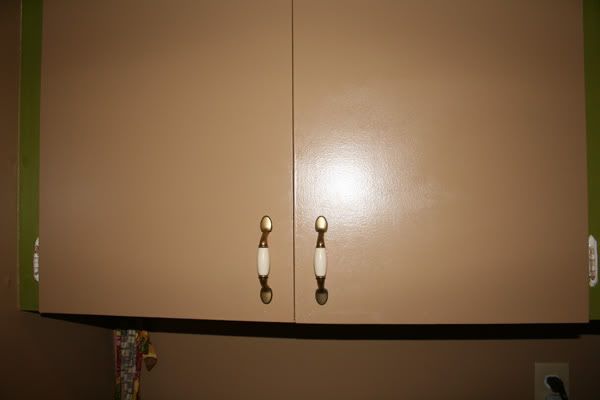 BEFORE. . .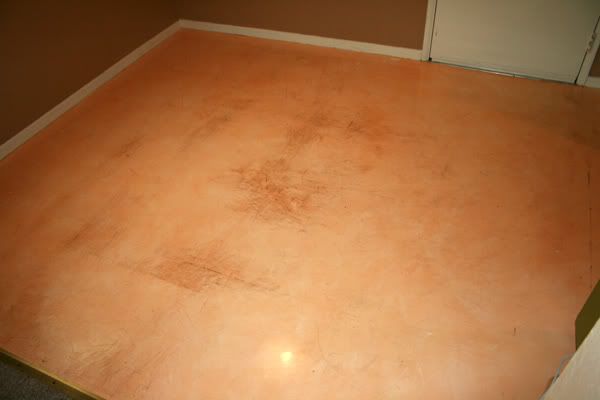 AFTER. . .
I love it! Now, I'm thinking about how to accessorize it.