Dear Marketing Companies,
We will not give in to the overpriced flowers and ridiculus amounts of chocolate that you offer for this holiday, no matter how delicious your make it look. Ha! Ha! (that is an evil laugh)
Instead, we will make gifts from the heart.
Thank you.
I love the idea of making something for each other for Valentine's Day! I also love the homemade "Ben" cards that I get. Here's this years. If you slowly slide it out, there are several messages along the way.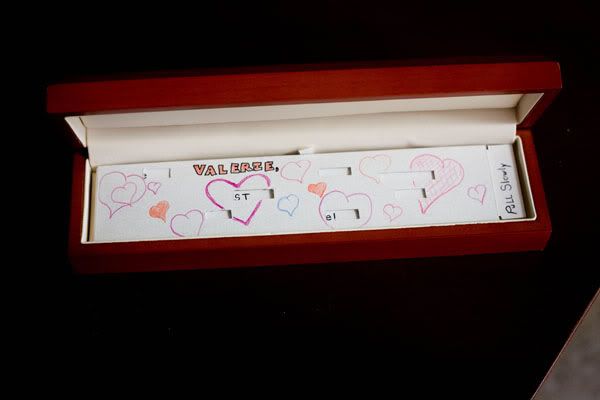 And then it opens up with cute pictures of my kids.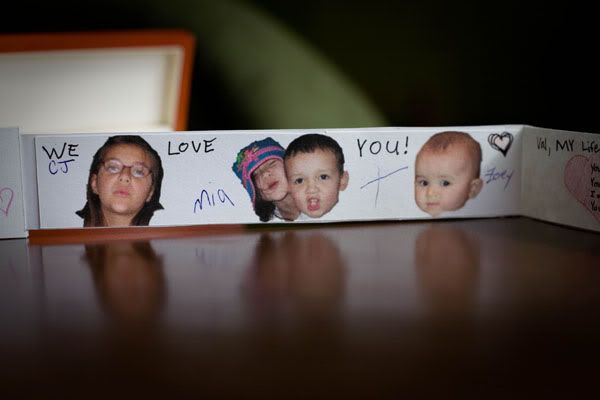 My gift to Ben was super fun to make. I had originally wanted to make a tie for him. He had been complaining that he doesn't have any fun ties. I couldn't find the material that I needed so I came up with this:
Super fun. Check out my other
blog
if you want info on how to make one.
Yay! Is all I have to say. After last years disappointment, I'm glad that this one actually turned out.