Earlier this year, Mia went to a birthday party for a friend at a place called, "Ghost Golf". Xander thought that was the coolest thing and from then on decided that he wanted to go there for his birthday. He told me, we can just have the family go we don't need to invite friends. I went online and they had a great deal for 10 people so I thought we would just take 4 of Xander's friends. That turned into more when I went to pay the deposit and the owner told me we could bring 12 friends which doesn't include the birthday boy or the parents. Then that's when I started making it into a party even though I was trying not to make it big.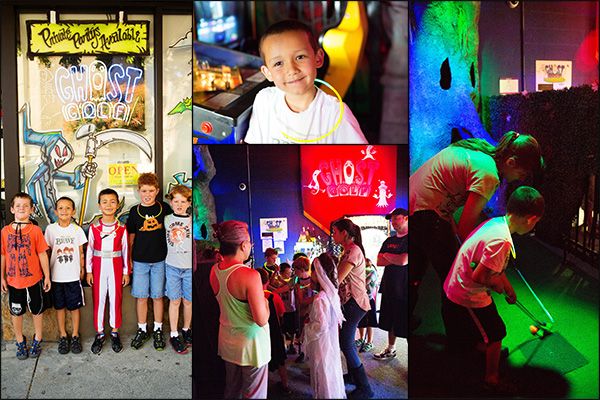 We decorated the outside with a few decorations and I hung purple and black lights all inside the house. We put some Halloween costumes on for those who wanted to, played Halloween bingo, decorated bags, and played a eyeball ping pong game. I had the parents drop all the kids off, so we loaded all the kids up and headed to Ghost Golf. When we were about to begin, one of Xander's friends got really scared because of the noises. The place is pretty spectacular. It reminds me of the Haunted Mansion in Disneyland. They had things that popped out at you and places where air would be popped out at you.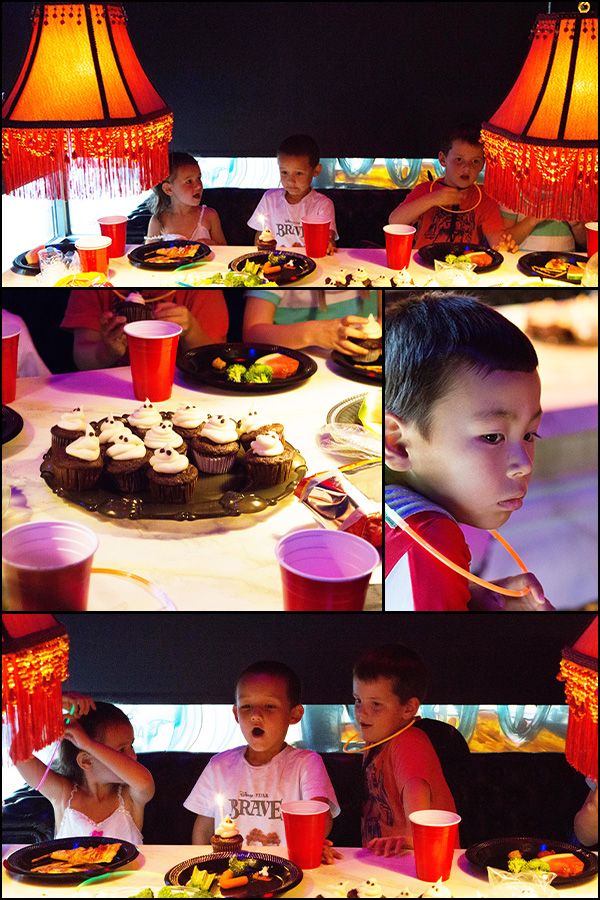 At the end of the miniature golf course, there was a singing skeleton. I was really impressed with all the special effects. We had pizza and sat on a couch that looked like a coffin. The kids had alot of fun and were able to have unlimited golf. Mia was so excited to dress up like a ghost and did all of her makeup on her own.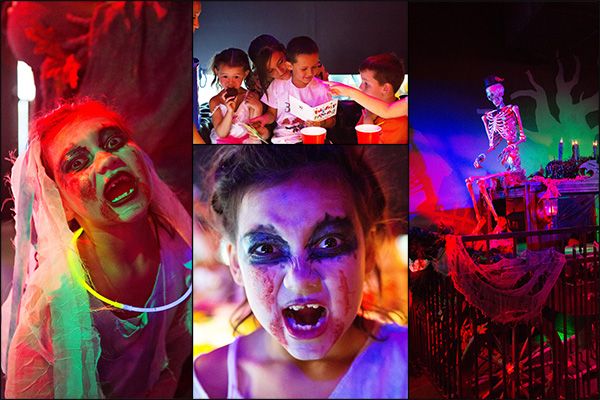 Afterwards, we went back home and did the pinata. Ben and I made it and didn't do many layers, so it exploded pretty easy. At the end of the day, Xander said it was the best day ever! He got so many presents and was able to buy lots with his birthday money too. Some of his favorite gifts were magic trick kit, practical joke kit, spy door alarm, hex bugs, legos, bongos, and an optical illusion book.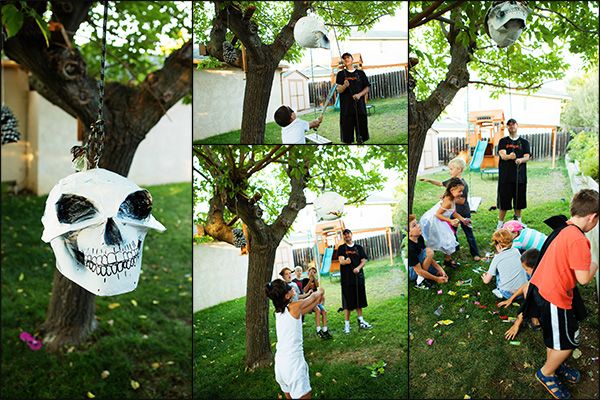 Next year, I've decided I'm only doing 2 parties and I won't be doing both Xander and Mia at the same time and then I'll alternate kids the next year. Xander and Mia are only a week apart and its alot of work to put together two parties. Especially since I know it is hard for me just to do something simple and easy. Guess what I did the next day? I organized a cul de sac neighbor BBQ party. We potlucked the food and had a water fight and watched Brave projected on our garage. My neighbors say it should be a tradition.