Our favorite littlest girl turned 4 this year! The kids all wanted to buy her a gift and so they each got her something at the Dollar Store. My kids are very thoughtful and when it is anyone's birthday or special occasion, they usually make a card or a gift.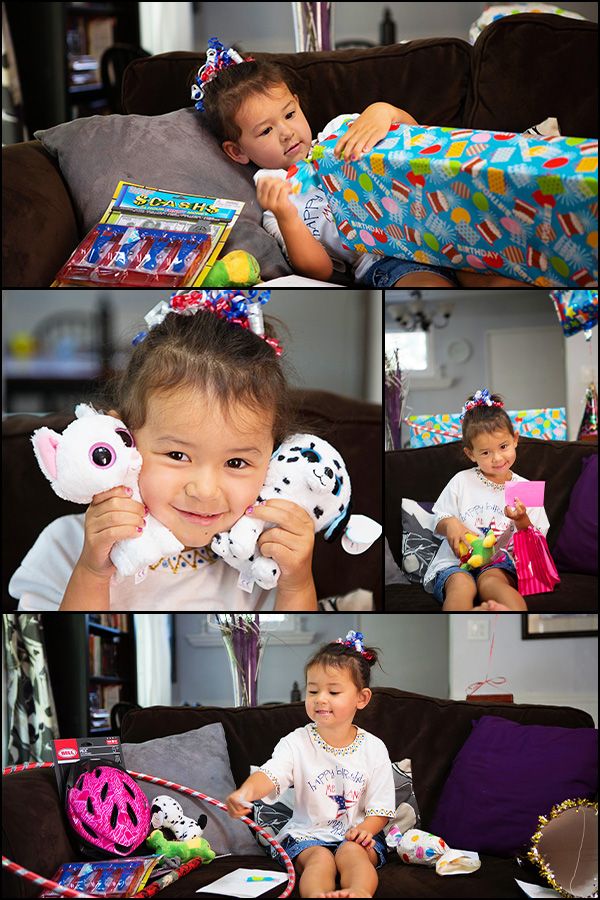 This year I wasn't sure what I wanted to do for Zoey. It is kinda a hard day to put together a party, so I decided that I would let the party come to her! I told her that everything was just for her; the parade, the fireworks, the decorations. . .
We went to some fireworks the day before with a bunch of our friends and the entire time I was telling her the fireworks were for her! I wonder how long I can do that before she figures out that America shares her birthday? I'm going to enjoy it for however long it will last!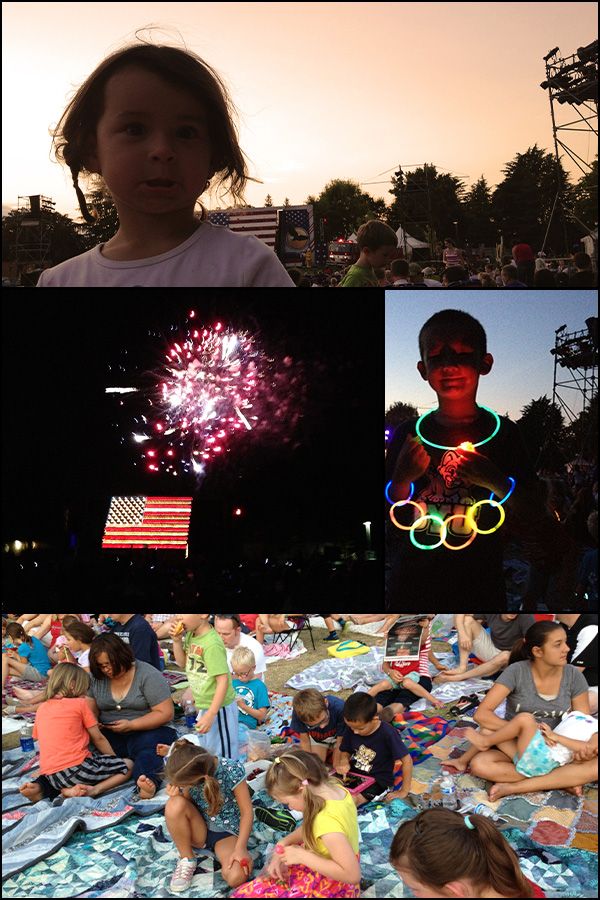 Our ward has a Fourth of July breakfast every year. Somehow we have missed most of them since we have lived here. I thought it would be fun to have everyone sing, "Happy Birthday" to Zoey. The middle picture is her walking back to the table after everyone sang to her. Check out that tongue! We let her bring her scooter that she got for her birthday and I attached a balloon to it. I also made her a shirt and we had a birthday hat for her. That was just the beginning.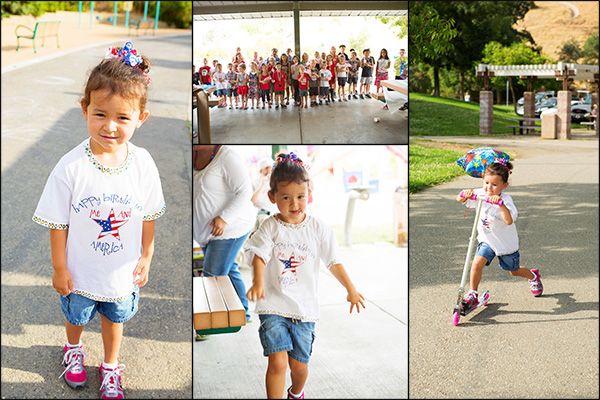 In Clayton, they have a Fourth of July parade each year. Since it is such a small town, the parade is very small. The biggest part of the parade just happens to be the kids! Any kid can be in the parade. They can ride their bikes or scooters or even electric cars! I decided that this year, we should give it a try. We decorated the bikes with whatever red, white, and blue stuff we could find. The kids had a lot of fun doing that.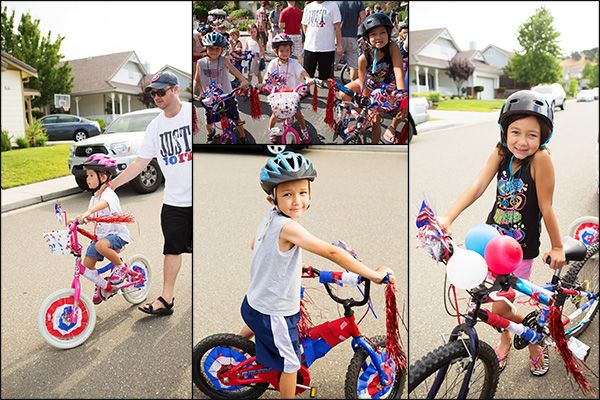 The hardest part was waiting in line for the parade to begin. It was so hot and the kids were about done even before the parade started. Finally, it began and the kids took off on their bikes. I had to go with Zoey because she had just recently learned how to ride her bike without training wheels and had a hard time riding her bike without swerving back and forth. I was afraid she would run into someone. She did end up crashing one time because a kid who was watching the parade jumped out of nowhere to grab a piece of candy right in front of Zoey. That scared her but she made it to the end, which was really only one block of riding. That is how short Clayton's parade is but it was long enough for me!
After the parade, we went home and packed up for a day at the beach. It was an awesome day for the beach because it was about 100 degrees in Concord, so the beach was a lovely 70 ish degrees. It was the best thing we could have done on a day like that. We hung out with the Michaels and McCallisters, boogie boarded, and had the best time at the beach.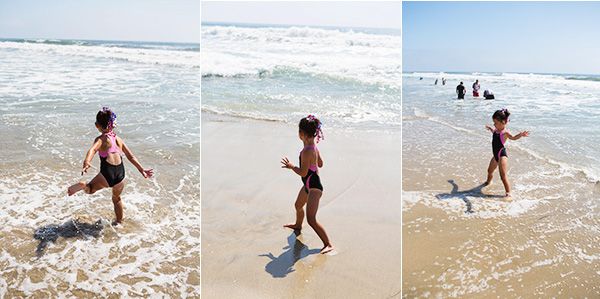 I think I could have boogie boarded all day-it was kinda addicting. Xander especially loved it and I couldn't believe how brave that kid was. He has no fear when it comes to things like this. Zoey was so cute trying to stay away from the waves. Her poses are hilarious!
After we left the beach, we hung out with the McCallisters and BBQ and shot off fireworks. I made Zoey a red, white and blue cake. So predictable, I know. I had alot of fun making it.
I can't believe how fast Zoey is growing. Literally. She is so tall! I am already putting her in 5T and 6T clothes. I wonder what size she will be when she is in Kindergarten? I can't believe in another year, she will be getting ready to go to Kindergarten! We love Zoey SO MUCH! She really is the light in our family. She brightens everyone's day with her fun personality and cute things she says.