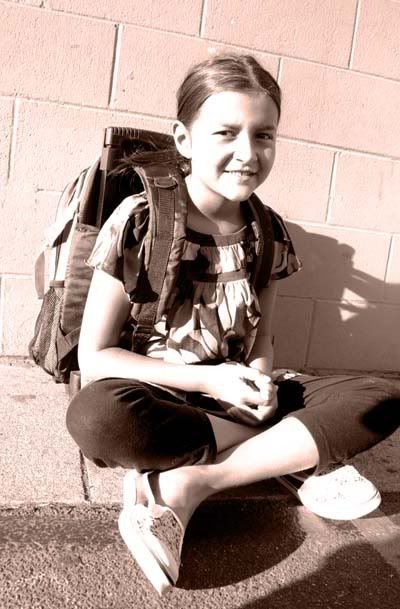 CJ and Ben are similar in many ways, to the way they learn, their attention span, to their interests and now, how many elementary schools they have gone to.
CJ is in fourth grade and is at her fourth school. Let me tell you how amazing this girl is. I hung around the first day of school worried enough for the both of us,hoping that she would make new friends easily. CJ had no worries and as I watched her leave with her new class and new teacher, I could see that I shouldn't be worried either.
She has her first male teacher and I am thrilled. My favorite elementary teacher just happened to be a man. There aren't enough men in Education! I am impressed with him already. CJ had a problems with a girl being mean to her and she told her teacher. His reply was, "You are a nice and smart girl. Don't let her bother you." Something to that effect. Anyways, he just seems really nice and I couldn't be happier. CJ came home the first day telling me about all of her new friends.
CJ is blossoming into a beautiful girl. She has really gotten into doing her hair, wearing accessories, and paying attention to what clothes she wears. I had just bought CJ clothes and a week later she says, "Mom when are you going to buy me MORE clothes?" I told her, "When I buy myself some", which I knew was safe to say because. . . it'll be at least a year before her wish comes true!