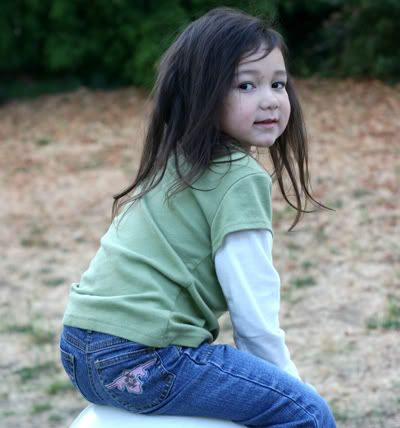 Mia started preschool this week. On her very first day, big sister CJ helped Mia get dressed and put her belt on. I overheard CJ say to Mia, "Mia, if the boys tell you you're not pretty, they're wrong. . .you are pretty." How precious!
Mia was so excited to go to preschool, that she wore her backpack while we walked CJ to school. When we arrived at her school, she realized she didn't recognize anyone and the smile faded. She began to be shy and worried. I couldn't get her to smile for a picture. Her face says it all!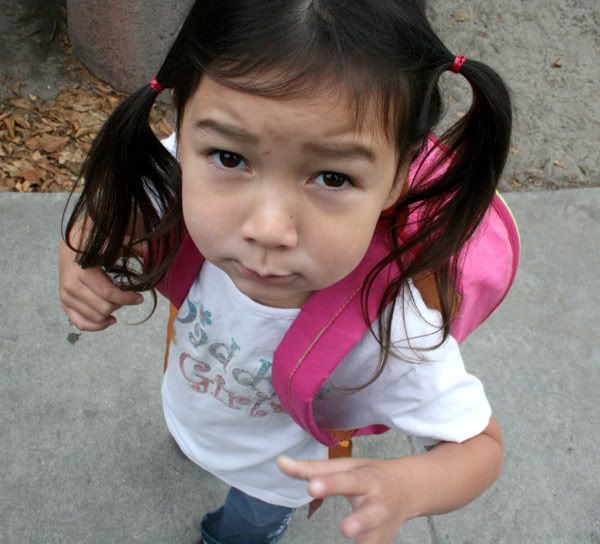 I left her, wondering if she was going to freak out! Mia sometimes has a hard time with change. When I came back, she had a smile on her face and had a good time.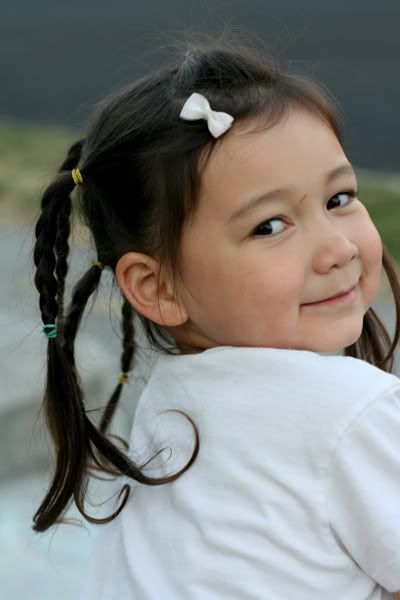 CJ came home from school and her and Mia played school for hours. CJ even did Mia's hair in several braids.
I'm kinda sad I'm not doing preschool this time around, but it's been good in many ways. Mia has other teachers besides myself and lots of kids to socialize with. I get so excited when my kids to start school, oddly, not because I get a little break (which is great, too), but because I want them to have fun learning and a great school experience. Fun, fun, fun!