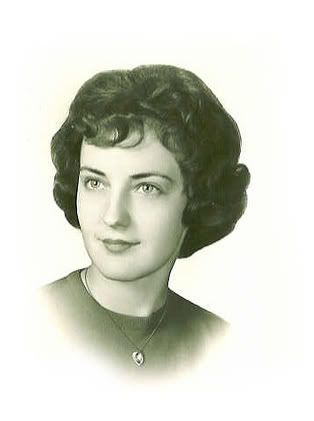 Happy Mother's Day to women everywhere especially to my Mom. Even though she will never read this (my mom doesn't use the computer or internet), I wanted to blog about her and share with everyone else how much I appreciate her.
My mom is amazing. When she was little all she ever wanted to be was a mom. When she found out that she wouldn't be able to bear children of her own, that didn't stop her. She adopted five children. Most of them required extensive surgeries and other medical help over the years.
Growing up, my Mom used to call me her shadow because I would follow her everywhere. She even would sing me a little song about me being her shadow. I grew up watching her dance to the "oldies" and the smell of homemade bread in the air.
She struggled with reading in school and was elated when I decided to be a teacher. I think she was even more excited when my first teaching position included me being the Reading Specialist.
My Mom has always had a goofy side. Maybe that is where I get all my goofiness from. She has a bucket list and on it are things like: ride in a hot air balloon (which she has done), ride up Hwy 1 on the coast of California, go para-sailing, and my favorite, pop popcorn in a hot air popper without the lid, letting the popcorn go everywhere!
I think my favorite thing about my Mom is her ability to love. She has a giant heart! When I was engaged to Ben, we took a trip to Michigan to meet the parents. We brought along CJ who was 2 at the time. I didn't know how my family would react to me getting married to Ben and then on top of that, be a mom to his daughter. I had no need to worry. My parents treated CJ as if she were their granddaughter immediately. They loved her without any hesitation.
I made a pillow years ago for my Mom with the saying embroidered, "All that I am or ever hope to be, I owe to my angel Mother. . ." and that about sums it up for me!
On another note, Ben and the kids made my day wonderful! I got beautiful flowers, cheesecake pancakes with strawberries and whipped topping and cute cards from my kids. I have the best family!
FROM BEN: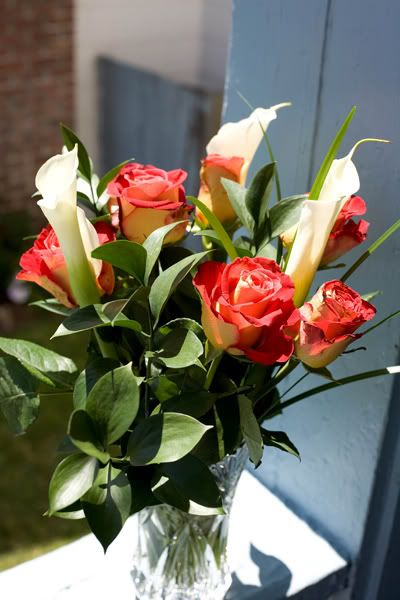 FROM THE KIDS: