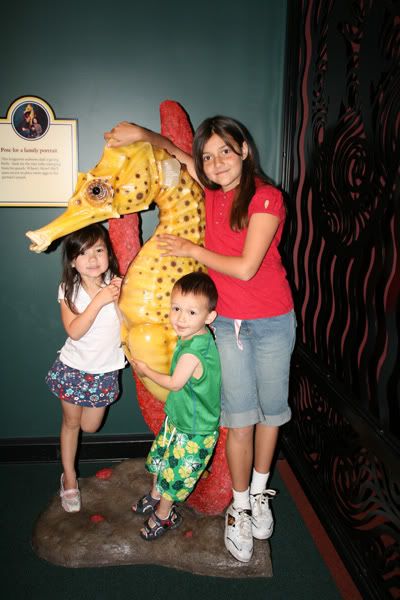 For our Discover California this month we went to the Monterey Bay Aquarium, thanks to my friend Adrienne who got me free tickets for my birthday. Monterey is a beautiful area to explore. They have places like Cannery Row (in honor of John Steinbeck), 17 mile drive with Pebble beach, Fisherman's Wharf, and of course, beaches.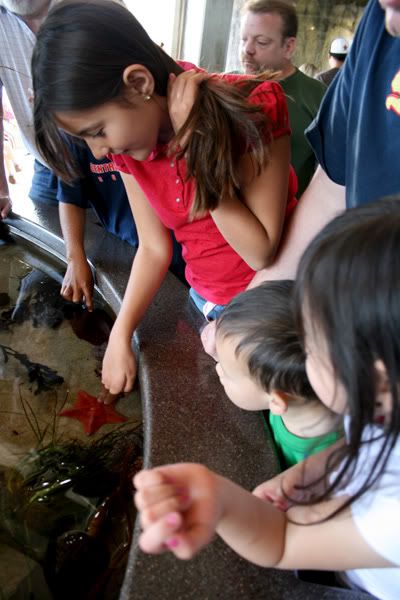 The kids had a great time at the Aquarium. The Aquarium was hosting some kind of Cooking Expo and had celebrity cooks like Alton Brown (from the Food Network), who I was able to take a quick photo of. They also had yummy samples for us to try.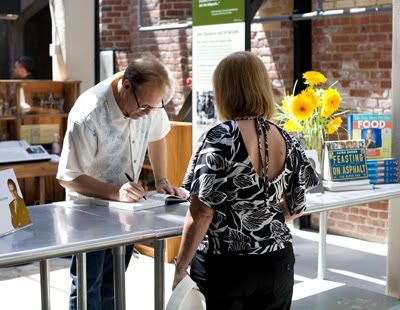 I love Mia and Xander's expression in this photo. It's a clear tunnel where water from the outside flows over the top. Xander booked it and got out quick while Mia ducked for cover!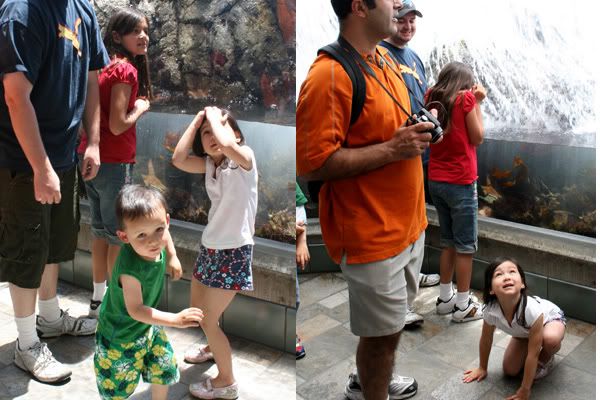 We had a great time at the Aquarium and afterwards headed to the beach for a couple of hours. It was the best day at the beach I have had since we moved here. Normally, we go to the beach and it is freezing. It was 85 degrees in Monterey that day and we had so much fun.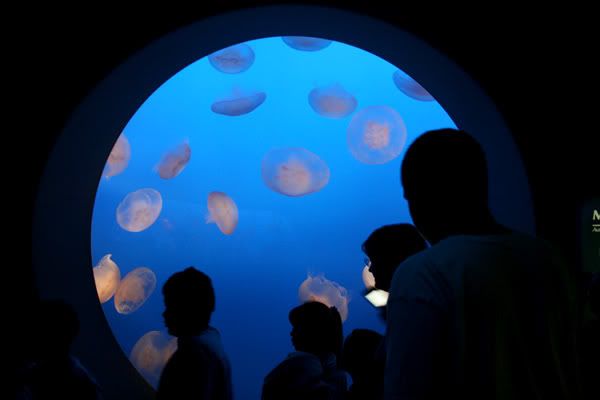 Thanks again Adrienne!