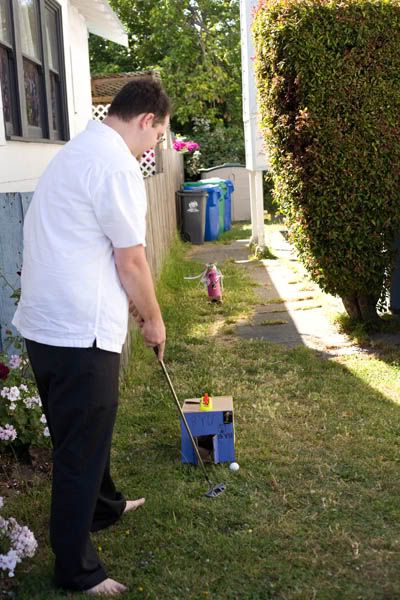 For Father's Day, the kids and I made a 6 hole minature golf course for Ben. The kids had tons of fun making each one of the holes. They were so creative!
CJ made the first hole that was BYU on one side and Pixar on the other. She also made the 3rd hole into Russell from "Up". Mia made the 2nd hole into Zoey. At first, I thought it was a robot, but very quickly Mia turned it into a beautiful Zoey adding necklesses and hair. She also made a TV with "Myth Busters" on the screen.
I made a record sheet for the game. Xander ended up winning because he ditched the golf club and decided that throwing the golf ball in was easier.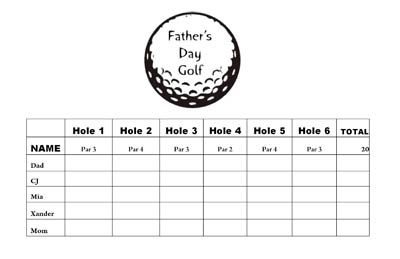 The kids had a blast and I am totally exhausted! We love you Ben/Dad!